11-Year-Old Girl Gang Raped in California Park Bathroom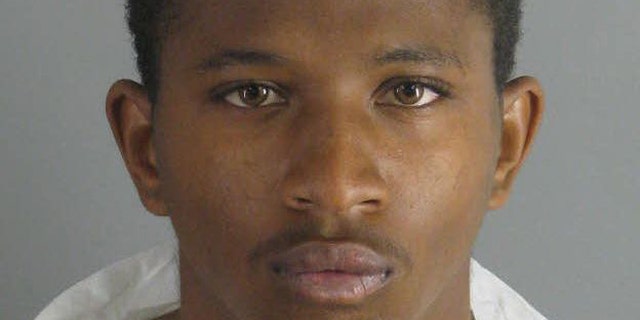 Authorities have captured a 19-year-old California man they say is responsible, along with six others, for the gang rape of an 11-year-old girl inside a park bathroom.
Michael Sykes, a suspected gang member, was arrested Monday morning at a Moreno Valley home, police sources confirm to FoxNews.com.
Police allege that Sykes, along with six juvenile gang members, raped the child in the bathroom at Moreno Valley's Victoriano Park between 4 p.m. and 6 p.m. March 10, according to the Riverside Press-Enterprise.
The attack, which was on the south side of the city near Moreno Valley College, wasn't made public until Sunday, and police have not released further details about the incident.
"As a father — even as a police officer — there are crimes that shock us. This is one of them," Capt. John Anderson, chief of the Moreno Valley station, said.
Detectives told the newspaper that the girl was at a shopping center near the park when she was approached by an older girl, who lured her to the bathroom where the six boys and the 19-year-old were waiting.
The attack was in an area where gangs and crime aren't a problem, Anderson said.
The six juveniles were arrested shortly after the rape and booked at Riverside County juvenile hall for investigation of sexual assault on a child. Sykes eluded authorities until his arrest Monday. Each of the suspects will face sexual assault and gang enhancement charges, according to the Riverside County Sheriff's office.
Authorities have so far not released the named of the teens because they are minors. Police sources, however, say the boys are all over 14 and could be charged as adults.
Anyone with information in the gang rape case is urged to contact Detective Duke Viveros at 951-247-8700.
The Associated Press contributed to this report