$10M donation to Wheaton matches largest in school history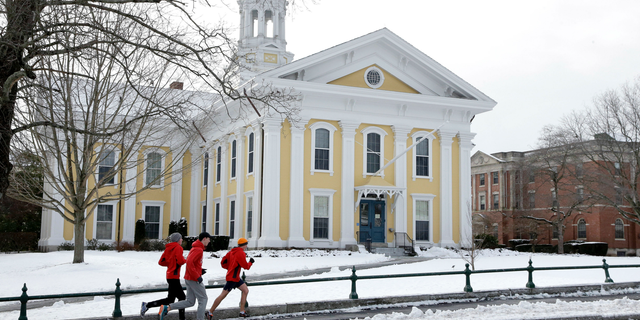 NEWYou can now listen to Fox News articles!
NORTON, Mass. – Wheaton College in Massachusetts announced Thursday that it's receiving one of the largest donations in its 183-year history.
The school said it received a $10 million commitment from the Diana Davis Spencer Foundation to expand its social entrepreneurship programs and create a professorship on the subject.
Wheaton President Dennis Hanno says it's a "transformational gift" for the school and its programs that seek to help students tackle real-world problems.
"We are committed to being the leading liberal arts college in preparing students to create innovative solutions to big challenges," Hanno said. "This commitment will help us to support them in putting those ideas into action while they are students."
The Diana Davis Spencer Foundation, based in Bethesda, Maryland, primarily supports education, national security organizations and a variety of conservative causes across the U.S.
Its president, Diana Davis Spencer, is a 1960 graduate of the college and daughter of Shelby Cullom Davis, a New York investment banker who died in 1994.
She said in a statement that the foundation is "excited that Wheaton is leading the way in innovation and social entrepreneurship."
Wheaton says it will now become one of the few liberal arts colleges in the U.S. and the first in the Northeast with an endowed professorship on social entrepreneurship.
Others that have recently established similar faculty positions include Northern Illinois University. Wheaton says it has yet to fill the new role.
The donation will also be used to build a new campus space to gather Wheaton's existing programs on social innovation.
Wheaton's previous largest gift was $10 million from the family that founded the Mars candy company, received during a fundraising campaign that ended in 2000.
The Diana Davis Spencer foundation has previously donated to Wheaton to support a study abroad center and international relations programs.
Wheaton is a private college of about 1,600 students in Norton, Massachusetts, south of Boston. It's not related to Wheaton College in Illinois, a Christian school west of Chicago.