10,000 gather to watch daredevil's high-wire walk in Mississippi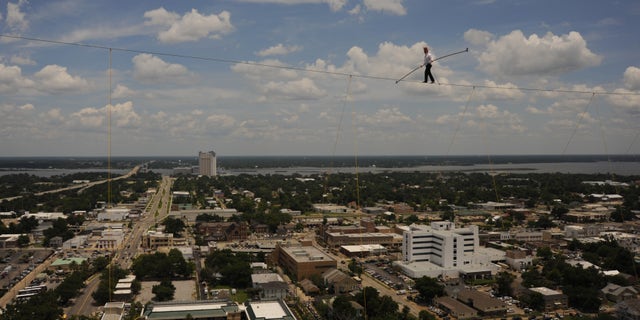 NEWYou can now listen to Fox News articles!
BILOXI, Miss. – It took aerialist Bello Nock about 13 minutes to walk a high wire Thursday on the Mississippi Gulf Coast.
The wire was 32 stories high, or about 360 feet off the ground, at the Beau Rivage Resort & Casino.
Nock did the walk with no net or padding below.
He told The Sun Herald afterward that it was windy for about the first 30 seconds of the walk, then the breeze calmed down.
An estimated 10,000 people gathered to watch the daredevil, who wore a microphone during his performance.