1,000 illegal immigrants bused to California federal prison for detention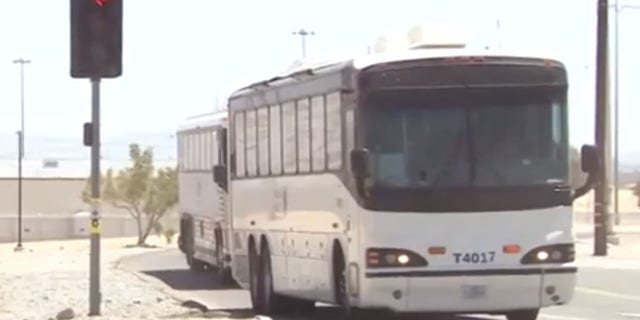 A thousand illegal immigrant detainees arrived at a federal prison outside of Los Angeles, California, in busloads as part of the Trump administration's plan to expand the use of detention during its crackdown on illegal immigration, FOX 11 reported.
Immigration and Customs Enforcement (ICE) is overseeing the transfer at the Federal Correction Complex in Victorville that has angered immigrants' rights groups.
"For the first time, the US Government is going to be putting immigration detainees in federal prison, therefore treating them like criminals," Derek Loh, an immigration lawyer with Immigrant Defenders Law Center, told the FOX affiliate.
The use of federal prisons and other facilities by the Bureau of Prisons "is intended to be a temporary measure until ICE can obtain additional long-term contracts for new detention facilities or until the surge in illegal border crossings subsides," a spokesperson for ICE said Friday.
Union leaders at the prison also said they are concerned about safety and medical attention, given their small staff.
The number of apprehended immigrants at the southwest border has steadily increased since President Trump's first few months in office, while overall apprehensions remain at historic lows.