10-Year-Old Arizona Boy's Joy Ride Ends With a Big Bang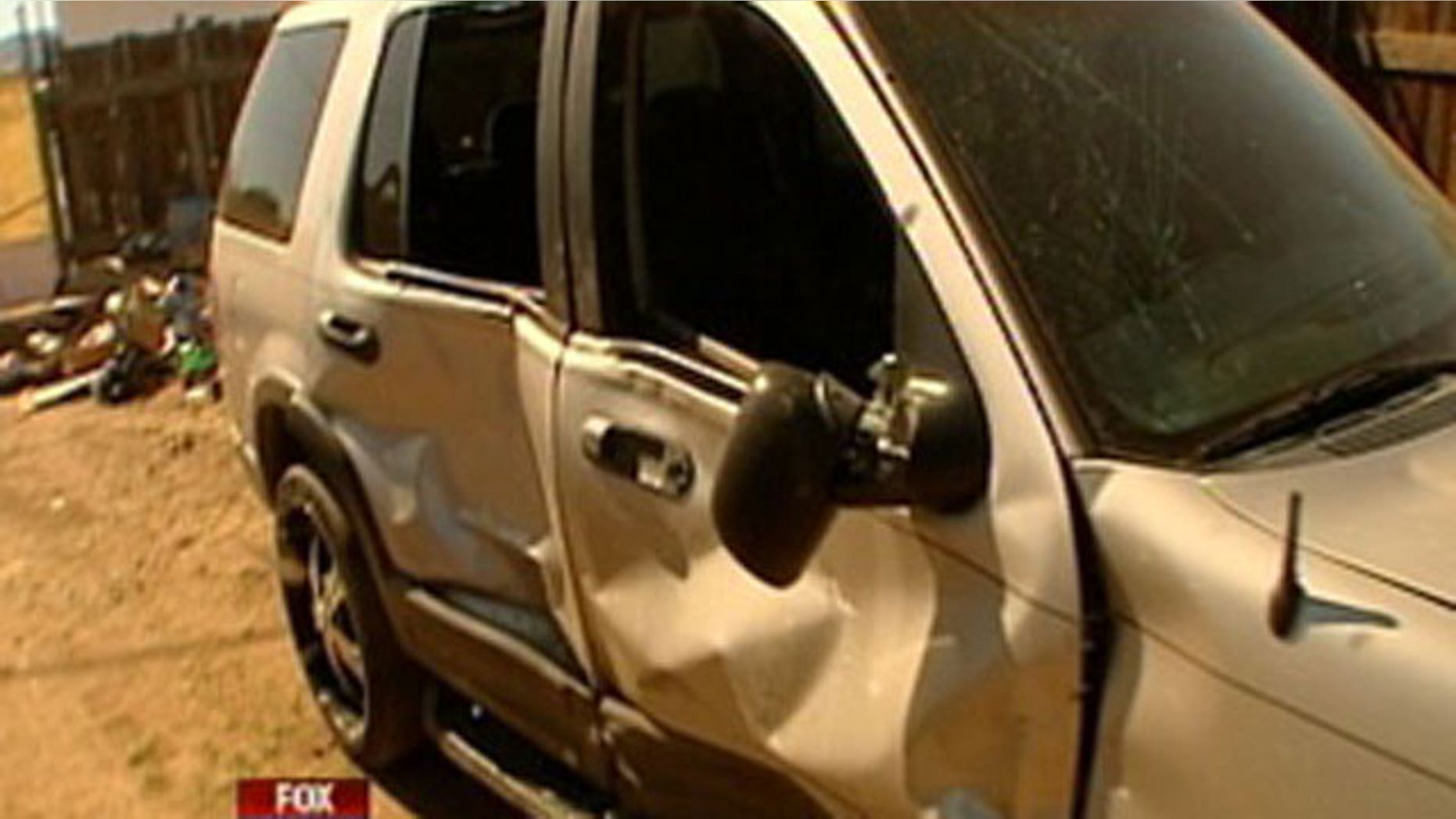 Police say a 10-year-old boy caused thousands of dollars worth of damage in his Phoeniz, Ariz., neighborhood when he got behind the wheel of a sport utility vehicle with his 5-year-old brother in the back seat and his 12-year-old friend down the block riding shot gun, MyFoxPhoenix reports.
The boy crashed into four cars Thursday leaving some neighbors without a means of transportation.
Joy Ride Ends With Thousands of Dollars Worth of Damage: MyFoxPHOENIX.com
Sisters Maria Caperon and Monica Salazar were at their parents' home when the crash happened. Maria's 3-year-old daughter was in the front yard playing at the time.
"My niece was standing right by the cars - luckily I grabbed her at that point because she would have just gotten crushed between the cars," Salazar told MyFoxPhoenix.
The crash damaged not only her sister's car but also her mother's cars, leaving the family without a way to get anywhere.
"My car is completely totaled, both sides. It was the one in the middle and it's smashed," she said.
They are still in disbelief about the age of the driver.
"We couldn't believe it was a 10-year-old. That's what we couldn't believe. We thought it was an adult,"  Salazar said.
As for the 10-year-old, it appears his parents live in Mexico and his uncle was taking care of him and his little brother.
It is not known if the boy will face charges.
Click here for more on the 10-year-old's joyride from MyFoxPhoenix.