10 Things to Know for Monday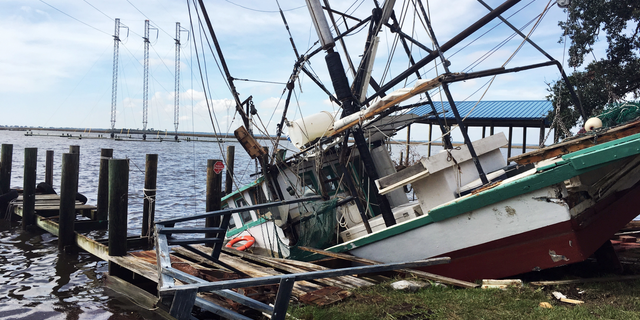 Your daily look at late-breaking news, upcoming events and the stories that will be talked about Monday:
1. WHICH GOP SEN. CALLS WHITE HOUSE 'ADULT DAY CARE'
Republican Bob Corker gets into a twitter battle with the president, saying Trump's advisers keep the West Wing from descending into "chaos."
2. WHO'S FIRED FROM FILM STUDIO HE CO-FOUNDED
The Weinstein Co. board removes producer Harvey Weinstein in the wake of sexual harassment allegations that go back decades.
3. WHAT'S ON WHITE HOUSE IMMIGRATION WISH-LIST
The Trump administration sends demands to lawmakers that include limiting family-based green cards and hiring 10,000 more immigration officers.
4. HURRICANE NATE SPARES GULF COAST FROM MAJOR DAMAGE
The fast-moving storm causes some flooding and power outages in and around Biloxi, Miss., but quickly weakens as it moves inland with heavy rain.
5. HUNDREDS OF THOUSANDS GATHER FOR SPANISH UNITY
Demonstrators flood Barcelona's streets in a defiant challenge to plans by Catalonia's regional government to declare independence.
6. TRUMP PREPARES EXECUTIVE HEALTH CARE ORDER
White House finalizes plans to let some individuals pool together and buy insurance outside their states.
7. 'SHE WOULD HAVE BEEN THE ONE TO RALLY US BACK'
Tightknit group of friends who attended Route 91 Harvest Festival together mourns Nicol Kimura, who was among those killed in the massacre during the concert.
8. WHY DOVE PULLS SOAP AD
The body wash ad, criticized as racially insensitive, shows a black woman taking off her shirt to reveal a white woman.
9. 'BLADE RUNNER 2049' DRAWS DULL BOX OFFICE RESPONSE
The $150 million sci-fi sequel opens surprisingly weak with a $31.5 million weekend take.
10. PENN STATE MOVES UP IN AP POLL
The 6-0 Nittany Lions jump to No. 3 in the rankings with a win over Northwestern.