1 teen dead, 2 hurt in Oklahoma shooting; woman in custody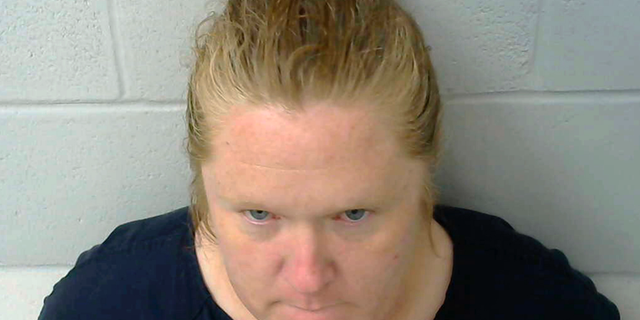 OKMULGEE, Okla. – An 18-year-old man was killed and two teenage girls were injured in a shooting Thursday in rural eastern Oklahoma, and a woman believed to be the mother of at least one of the victims is in custody, a sheriff said.
The shooting was reported around 6:30 a.m. at a home in the Nuyaka area, about 35 miles (55 kilometers) southwest of Tulsa. Okmulgee County Sheriff Eddy Rice said at a news conference that the young man was found dead at the scene, one of the girls was in critical condition and the other was stable.
Rice said Amy Leann Hall, 38, who is believed to be the biological mother of at least one of the teens, is in custody. She was being held in the Okmulgee County Jail on preliminary charges of one count of first-degree murder and two counts of shooting with intent to kill. Formal charges have not been filed.
It was not clear if Hall has a lawyer.
"We do not have a motive at this time. We're still investigating this," Rice said.
Police have visited the household multiple times, typically for domestic issues, he said. Hall had previously pleaded guilty to a minor larceny charge in 2014.
According to online court records, Hall was in the middle of a two-year custody battle with the father of her children. Last month Hall alleged the man, who had been granted partial custody, sent "threatening and inappropriate" text messages to their son. She also alleged he would show up at their home "at all hours of the night."
In June 2016, the man claimed that Hall was mentally unstable and was psychologically abusive.
The sheriff said authorities don't believe anyone else was involved in the shootings and that there is no threat to the community.
Rice told the Tulsa World that Hall left the home after the shooting and was briefly pursued by officers before being taken into custody.
Beggs High School Superintendent Brian Terry told The Associated Press that the victims were siblings and students at the school. Terry said the student who died was a senior, while the critically wounded student is a junior. The third victim is a freshman, he said.