1 of last 2 Americans freed by North Korea says he learned much during yearslong imprisonment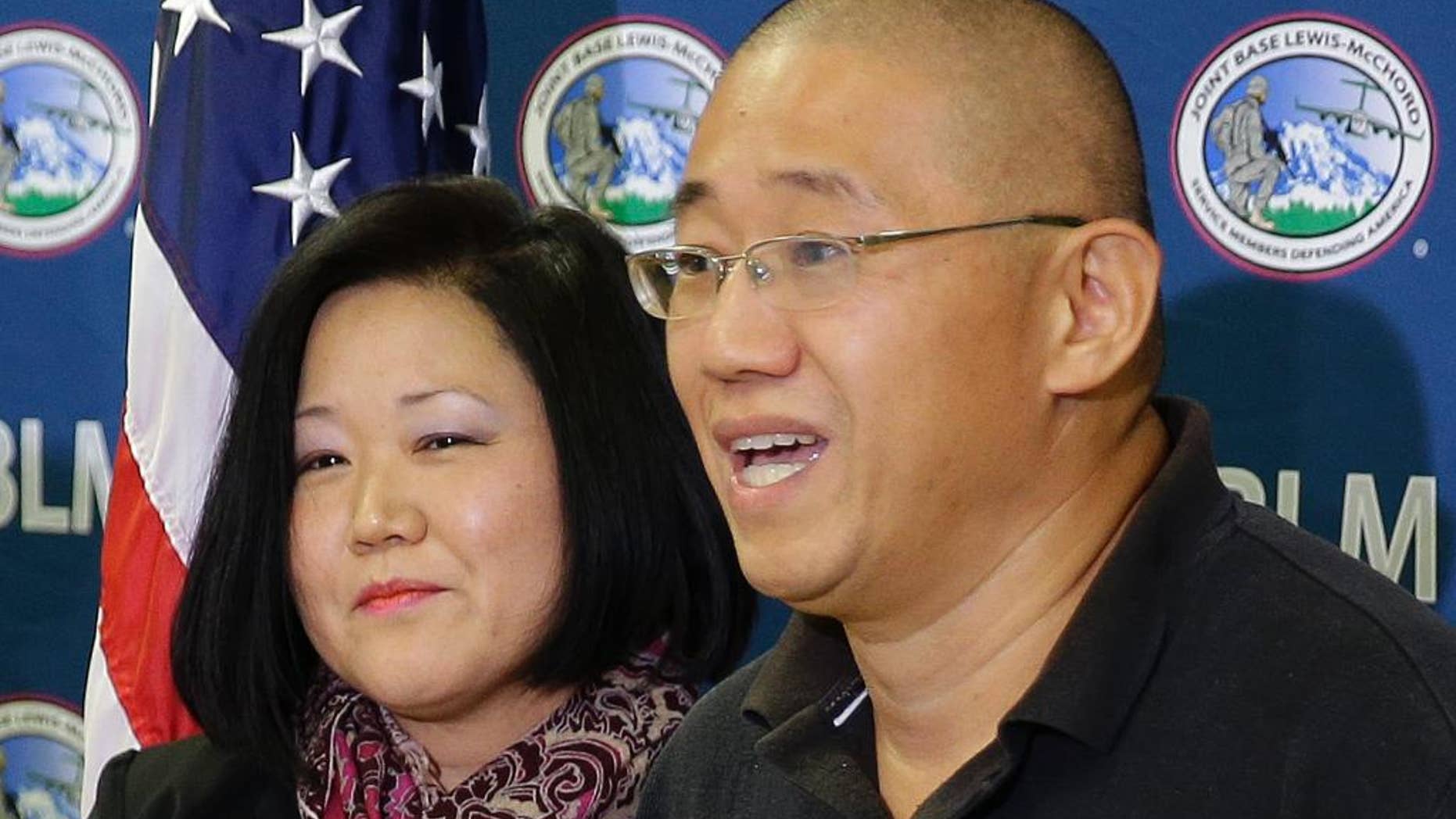 SEATTTLE – Kenneth Bae's sister says the American freed from two years of captivity in North Korea had pizza with family and supporters for his first meal after returning to the United States.
Terri Chung spoke to the media Sunday outside her Seattle church.
Bae and Matthew Miller landed Saturday night at a Washington state military base after a top U.S. intelligence official secured their release.
Chung says Bae, who has had health issues, was in "better shape" than his family expected. She says Bae had been in the hospital in North Korea for about six weeks before his return.
Chung says Bae requested a "burger or pizza," after arriving, so "we had a late night eating pizza."