$1 million worth of cocaine found in banana box shipments at Washington Safeway stores, police say
Officials in Washington state have opened an investigation after employees at three Safeway stores reported finding over $1 million worth of cocaine that was hidden in boxes of bananas.
The contraband was first reported at a Safeway in Woodinville, about 20 miles northeast of Seattle, on Sunday, the King County Sheriff's Office said.
Employees were opening a box of bananas and found 22 kilos of cocaine – the equivalent of over $550,000, according to investigators.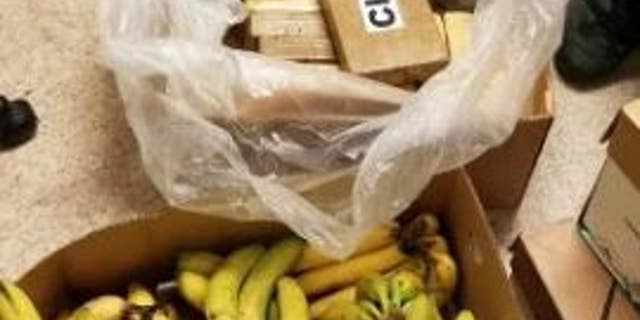 Later that day, employees at a Safeway in Bellingham – in northwestern Washington, near the Canadian border – found about 23 kilos of cocaine while unloading banana shipments, Q13 Fox reported.
COAST GUARD CUTTER'S CREW MAKES MASSIVE 4,600-POUND COCAINE BUST, 2ND IN 5 DAYS
Additional cocaine turned up in banana shipments at a Federal Way Safeway, but the total amount was unclear.
The origins of the cocaine remained a mystery.
CLICK HERE TO GET THE FOX NEWS APP
"We do know it was all shipped from a central warehouse, but we don't know where it originated yet, so that's a work in progress," said Sgt. Ryan Abbott of the King County Sheriff's Office.
The Drug Enforcement Agency (DEA) was handling the investigation, he added.