1 million bees euthanized after California truck crash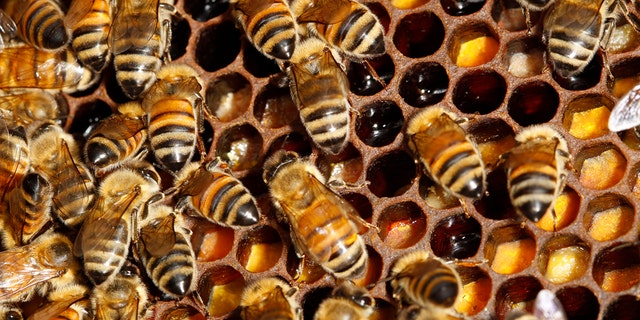 The death toll from a truck crash in Northern California on Thursday night was un-bee-lievable.
That's because the semi-truck that slammed into an embankment along Interstate 80 was carrying about 1 million bees – and they had to be destroyed to prevent them from swarming, Fox 40 reported.
The accident happened in Auburn, north of Sacramento.
The truck's driver told police he swerved off the freeway to avoid causing a chain reaction crash. He was transported to a local hospital with minor injuries, Fox 40 reported.
Beekeeper Nathan Smith said the bees were being transported from Montana to California's Central Valley to pollinate almond trees.
Smith said that because the crash happened late at night and rain was in the forecast, the only humane way to contain the bees was to kill them by spraying soapy water on them.
Sgt. Tucker Huey of the Auburn Police Department told the Sacramento Bee that police had contacted several beekeepers about how to best salvage the insects.
They determined that euthanasia was the best solution because of the late hour and a forecast of rain for the area. But some bees managed to escape, Huey said.
"There were bees everywhere, but they weren't swarming because it was cool and night," Huey told the paper. "Had this occurred on a warm day, it would have been a much bigger deal."
The bees were worth between $1 million and $2 million, Smith told Fox 40.
The Associated Press contributed to this story.