1 killed, 16 injured in Las Vegas crash involving school bus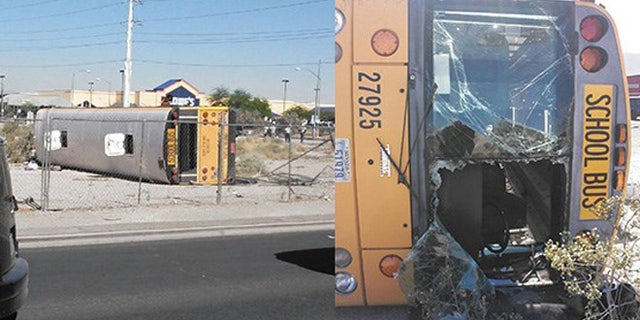 At least one person died and 16 others were hospitalized after a crash involving a school bus and another vehicle in northeast Las Vegas on Thursday.
According to Las Vegas Metro police, the crash was reported at 8:30 a.m. involving a Clark County School District bus that was heading to Bailey Middle School.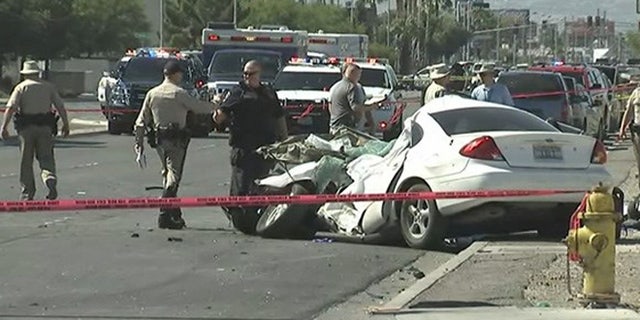 Capt. Ken Young, of Clark County School District police, said 48 students were on board at the time of the crash. Of those students, 14 were sent to local hospitals, as well as the bus driver. Another minor, who was in the other vehicle, sustained critical injuries.
University Medical Center officials confirmed children were sent to the pediatric emergency room of the hospital. They described injuries to all bus occupants as non-life threatening.
Young added the other occupant in the other vehicle died. Police confirmed the driver died.