1 Detroit Officer Killed, 4 Wounded in Shooting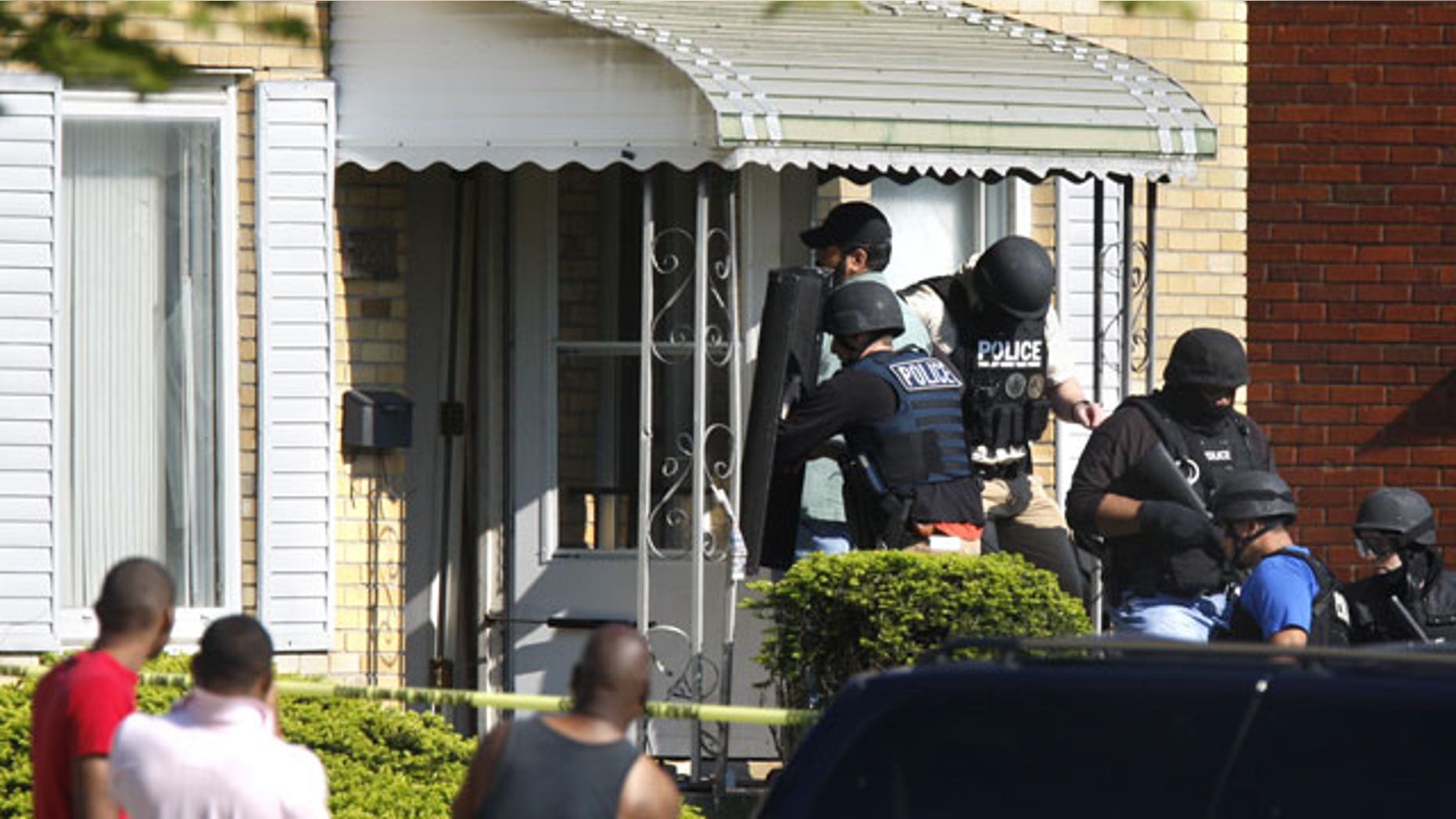 DETROIT (AP) -- Authorities say five Detroit police officers responding to a 911 call at a vacant home were met with heavy gunfire that killed one officer and wounded four others.
Police Chief Warren Evans said several shots were fired as officers approached the home about 3:30 a.m. Monday.
Police say two officers were treated at a local hospital and released and the two still hospitalized are expected to recover. The suspect, a man in his mid-20s, was shot once in the lower back and was being treated at the same hospital.
Evans said the officer who died was struck multiple times. Evans and Mayor Dave Bing visited with that officer's widow at the hospital. The slain police officer had been on the job at least 12 years and has a 10-year-old son.