1 dead in ammonia leak at Boston seafood warehouse, fire officials say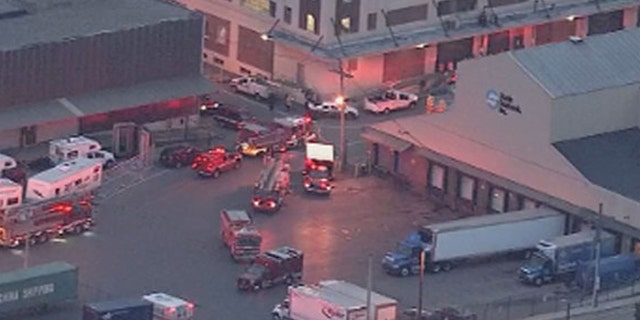 One person was killed after ammonia leaked from a seafood warehouse in Boston's Seaport District on Wednesday, officials said.
Fire officials said on Twitter that one man died in what state police described as a "large-scale ammonia spill."
Police Commissioner William Evans said everyone else who was inside the building is safe and accounted for, Fox 25 reported.
Fire officials said they attempted to make an initial rescue attempt but were unsuccessful because of the ammonia in the air. The worker's body was recovered about an hour later.
In addition to police and fire investigators, OSHA is on hand to review the safety of the workplace.
"This appears to be an instance in which a young man lost his life in a workplace accident," Evans told Fox 25.
Several nearby streets were closed off, and police asked all businesses and residents to shelter in place or stay away from the area.
Fire officials say the medical examiner will determine the cause of death.
The Associated Press contributed to this report.