Woman fined for accidentally falling onto baggage carousel, riding into luggage room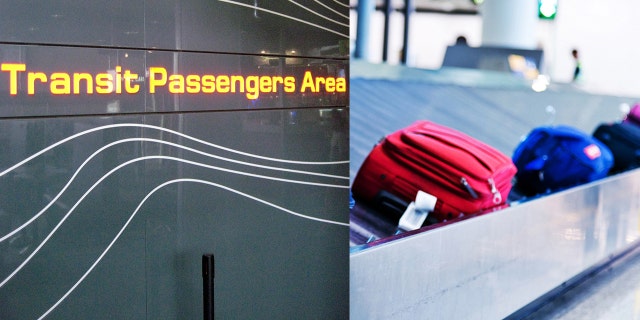 NEWYou can now listen to Fox News articles!
One traveler's wild ride had only just begun after deplaning in Moscow, as she later fell onto the baggage claim carousel while reaching to retrieve her dog carrier.
Adding insult to injury, the woman was later fined for the accident.
On April 15, a woman traveling through Sheremetyevo International Airport was "accidentally swept away" by the baggage carousel as she attempted to fetch her bags, according to Channel News Asia. It remains unclear whether the woman or her dog were injured. The pair had reportedly flown in from Belgrade, Serbia..
SOUTHWEST PASSENGERS 'CRYING,' 'SCREAMING,' PREPARING 'TO DIE' IN ATTEMPTED LANDING DURING STORM
"She was waiting to collect her luggage by the baggage carousel when she saw a pet carrier with her dog and reached for it," a transport police spokesman said of the scene, Channel News reports. "Apparently losing her balance, she fell onto the conveyor belt and was carried away to the luggage room."
Worse yet, the woman was smacked with a fine for damaging the airport's freight transportation system, which can be billed at maximum at 1,500 rubles, or $24. Details have yet to emerge as to how fast the baggage carousel was moving at the time.
HAVE AN AWFUL TRIP? HERE'S HOW TO FILE A COMPLAINT WITH AIRPORTS AND AIRLINES
Remarkably, this is nowhere near the first time a wayward traveler has faced heat for riding on a luggage conveyor belt. In November 2017, a man at Miami International Airport successfully evaded airport security — for a few moments — by hopping on the baggage carousel and riding out to the tarmac. And in February, a woman who refused to let go of her handbag followed it through the X-ray machine at a train station in China.
FOLLOW US ON FACEBOOK FOR MORE FOX LIFESTYLE NEWS