William Shatner urges 'Star Trek: The Cruise' to ditch its dolphin experience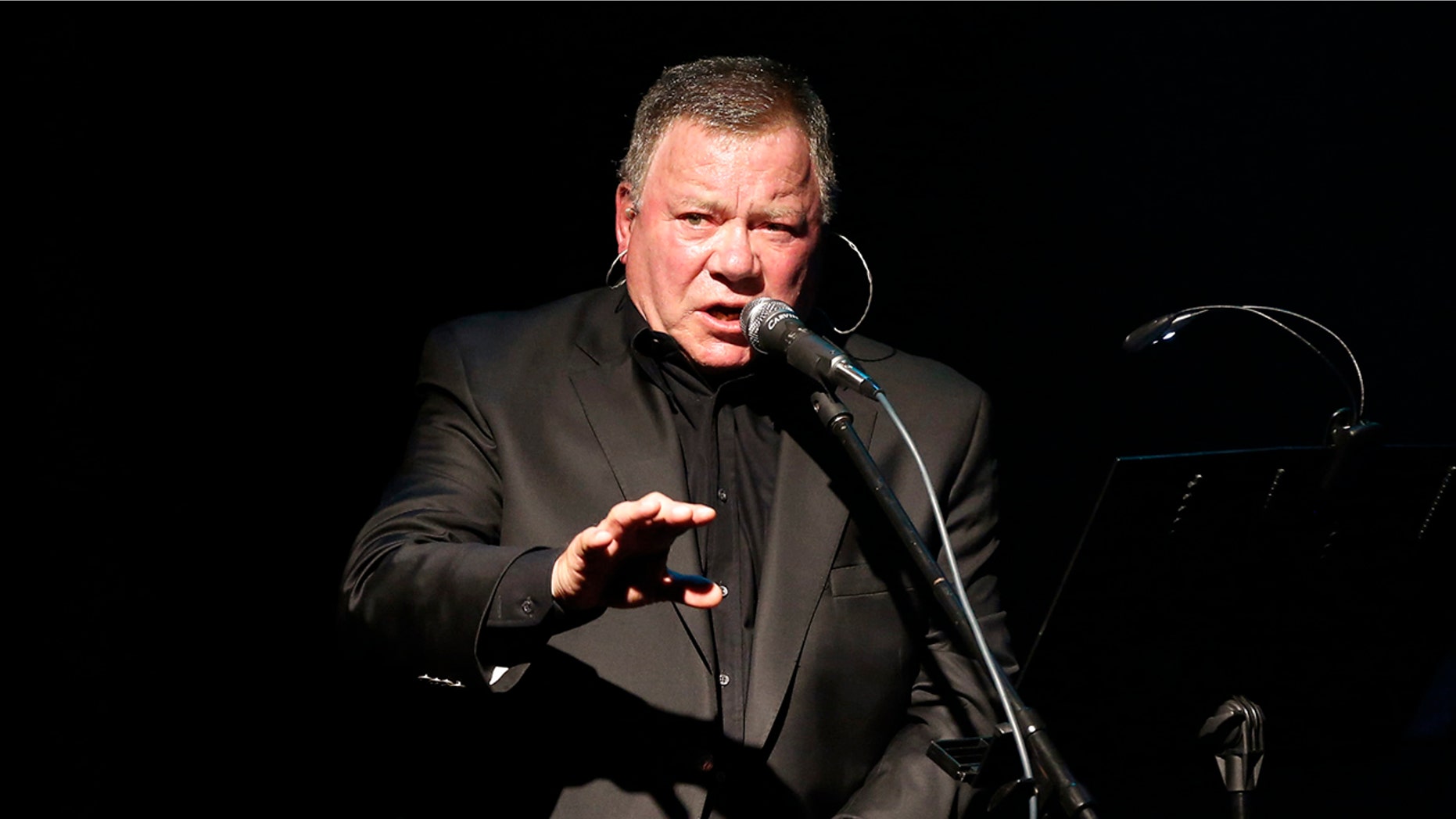 It's been over 30 years since Captain Kirk revealed an affinity for humpback whales in "Star Trek IV: The Voyage Home," but William Shatner still has a soft spot for sea creatures.
Together with the help of the People for the Ethical Treatment of Animals (PETA), the former "Star Trek" actor urged the Norwegian Cruise Line to refrain from offering a "swim with dolphins" experience on an upcoming "Star Trek"-themed cruise with Entertainment Cruise Productions, a Norwegian travel partner.
SEA WORLD DEBUTS 'NATURAL HABITAT' ATTRACTION TO REPLACE KILLER WHALE SHOW 
"I'm so happy that 'Star Trek' fans have the opportunity to climb aboard Norwegian Jade's 'Star Trek: The Cruise' and experience their own interstellar voyage of sorts," Shatner wrote in a letter to Norwegian CEO Frank J. Del Rio, which was posted in full to PETA's website. "However, so long as your company offers 'swim with dolphins' experiences, what should be a futuristic voyage will be set back light years."
The cruise Shatner refers to — "Star Trek: The Cruise II" — leaves from Miami and makes stops in Honduras, Belize and Mexico over the course of six days. Aboard the ship, passengers can partake in nightly shows hosted by "Star Trek" actors, as well as meet-and-greets, a "Klingon Pub Krawl," makeup tutorials, "Star Trek"-themed scavenger hunts and more.
However, it's the "swim with dolphins" attraction (which the cruise's official site doesn't appear to mention) that bothers Shatner, who hosted the first "Star Trek: The Cruise" in 2017. (This year's voyage will be hosted by George Takei.)
"Aboard the USS Enterprise, it was Captain Kirk's duty 'to explore strange new worlds, to seek out new life and new civilizations' in order to advance and diversify our own," Shatner's letter continued. "The exploitation of any species for profit and entertainment would have violated the Prime Directive."
The 86-year-old actor goes on to urge Del Rio to go where "compassionate companies — such as TripAdvisor, MasterCard and more — have gone before" by discontinuing the attraction.
"Surely, Star Trek fans would appreciate the decision to allow dolphins to remain in the wild — and prosper."
FOLLOW US ON FACEBOOK FOR MORE FOX LIFESTYLE NEWS
A representative for the Norwegian Cruise Line, or Entertainment Cruise Productions, was not immediately available for comment.