Sure, you can wait in line at the local mall or zoo with hoards of kids to get your photo Santa. But why not make a real trip out of it.
From underground caves to Santa on skis, we've found some more creative ways to sneak a visit with the Jolly Old Elf.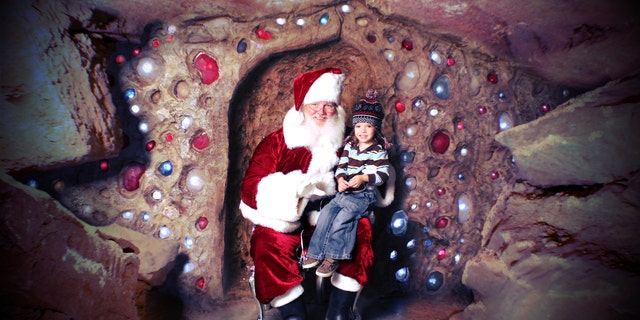 1. Ruby Falls, Tennessee
You know the painted rooftops and dozens of billboards that dot the highways around Tennessee and Georgia, tempting you to "See Ruby Falls"? Well, turns out at Christmastime you can not only see Ruby Falls, but Santa, as well.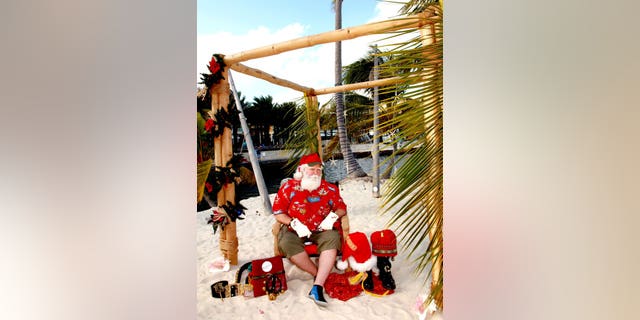 Ruby Falls is America's deepest commercial cave and largest underground waterfall open to the public. Through Dec. 23, 2014, explore the cave at Christmas Underground, a holiday-themed adventure that lets you traverse through a normally unseen part of the cave filled with miners and elves searching for a gem that represents the spirit of Christmas.
You'll find Santa hidden in the Ice Den, and along the way you'll see an ice cave, wishing well, the Northern Lights and the Sugar Plum Fairy Village. Kids get to head home with their very own Christmas "joystone" as a keepsake.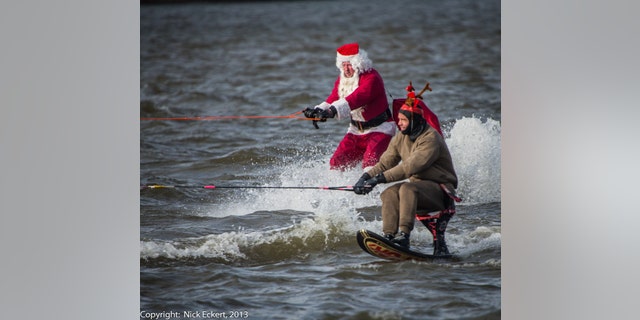 2. Camana Bay, Grand Cayman Island
As you head closer to the equator, Santa takes a decidedly tropical turn. You just might find the Man in Red donning a Caribbean-style shirt and shorts instead of his traditional fur suit.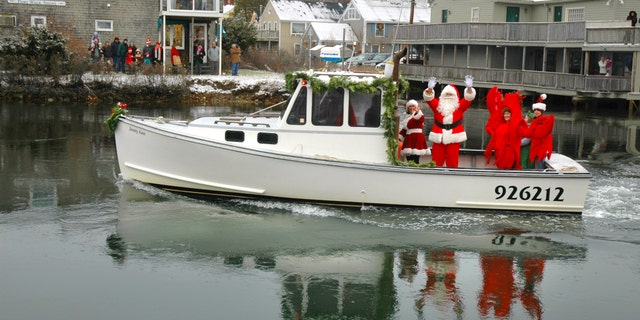 Through Dec. 20, visit him at Camana Bay, a 600-acre mixed use development in Grand Cayman. You'll find his home away from the North Pole framed by palm trees along the North Sound harbor. Here's hoping Santa doesn't get sunburn before Christmas Eve.
3. Washington, D.C.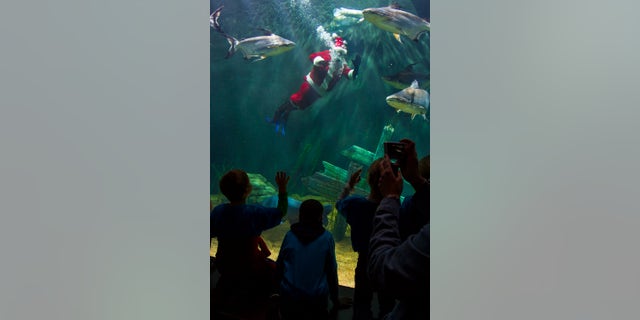 Santa's makes a big splash in the nation's capital when he arrives each year via water skis on the Potomac River. This year, Santa will visit the area on Christmas Eve at 1 p.m. accompanied by elves, a knee-boarding reindeer, Frosty and even the Grinch -- all doing their own spectacular tricks on water. Once Santa dries off, you can visit with him before he begins his Christmas Eve trek around the world. For the best view of Santa's water show, head to the waterfront in Old Town Alexandria.
4. Kennebunkport, Maine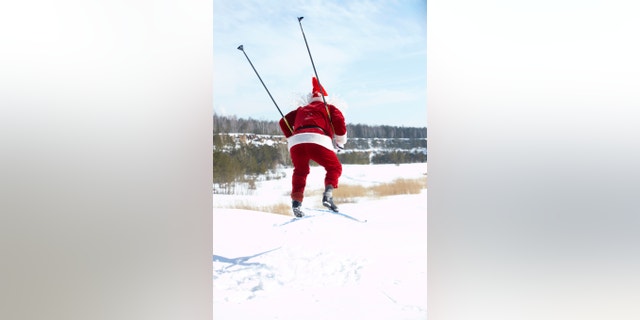 What do Santa and lobsters have in common? Why the festive color red, of course! In Kennebunkport, named the No. 2 Christmas Town in America by HGTV, Santa comes to town as part of the town's annual Christmas Prelude celebration in what else, but a lobster boat?
The festivities kick off at the Boathouse Waterfront Hotel along the Kennebunk River, and Santa disembarks and leads a parade through the festively-decorated downtown Dock Square accompanied by his "lobster" elves. Then he'll pause to visit with local kids and smile for the camera.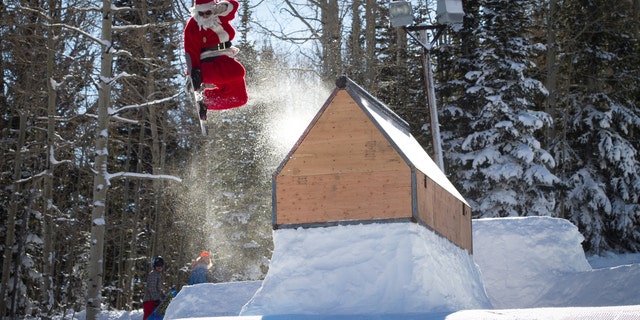 Book a stay at The Lodge on Cove and enjoy their special Christmas Prelude package, which includes free shuttles to the town's festivities and all day self-serve hot chocolate.
5. Tennessee Aquarium, Chattanooga
Scuba Claus makes an appearance at the Tennessee Aquarium through Dec. 21. He'll dive in fully suited but with a few extra accessories like flippers and scuba gear at some of the Aquarium's exhibits.
You may find him among schools of striped bass, paddlefish and diving ducks in the "Saint Nick"-ajack Lake Exhibit or with prehistoric-looking arapaima, giant catfish and massive Australian freshwater stingrays in the River Giants Exhibit.
He'll also leave some room in his busy schedule for a few other underwater excursions at both the Audubon Aquarium of the Americas in New Orleans and the North Carolina Aquarium in Kure Beach.
6. Vail, Colorado
If you're spending Christmas in the snowy Rocky Mountains, it turns out you'll get to see Santa after his big overnight ride. Santa, who's no stranger to snow, puts on his skis and heads down Vail Mountain for his last run of the season on Christmas Day at 3 p.m. We bet he takes a big nap right after.
You can also find him at The Four Seasons Resort Vail fireside on Christmas Eve. Kids can give him their gift list, which he will later deliver direct to their rooms with the help of some hotel elves.
7. Utah
The Man in Red also likes to ski in the mountains of Utah. too. On both Christmas Eve and Christmas Day, he hits the slopes at Canyons Resort in Park City by ski or even snowboard (Santa is cool, you know…) to deliver treats to all the good little boys and girls on the mountain.
On Christmas Eve, the Snowbird Resort in Snowbird, Utah hosts a torchlight parade and fireworks show where Santa actually rappels out of the tram in a spectacular entrance. He and Mrs. Claus will be skiing around the resort all throughout the day.