Virgin Australia Beefs Up Business Class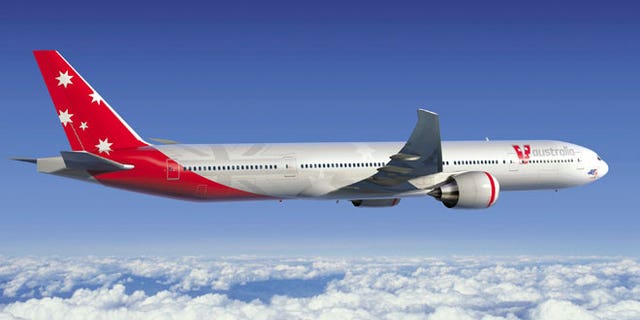 Virgin Australia (VBA.AX) is expanding its business class service to Australia's busiest routes from January, with fares up to 30 percent below troubled rival Qantas Airways (QUAN.AX), Virgin's chief said on Wednesday.
Chief Executive John Borghetti said the company was not changing its expansion plans in the wake of Qantas's dramatic move to ground its global fleet last weekend in a last-ditch bid to force its unions to negotiate new agreements.
Virgin Australia would launch business class on the key routes between Australia's biggest east coast cities from January 18, including the world's fourth busiest route, Sydney-Melbourne.
"The fares are going to be up to 30 percent cheaper than the current business class levels," Borghetti said.
Qantas has faced no business class competition on those routes since Ansett Australia collapsed 10 years ago.
Virgin carried about 30,000 Qantas passengers whose flights were canceled on the weekend, but Borghetti declined to predict how that would translate into market share gains for Virgin.
"Does that mean you're going to keep all these people forever? Well, of course not. But some of them will stick," Borghetti said at a business lunch.
Virgin has about 30 percent of Australia's airplane seat capacity, and Borghetti said he was not fussed about whether the company's market share was 28, 30 or 31 percent.
The airline has targeted a 4-6 percent expansion in capacity this year, and in the first half it stood at 5 percent growth.
"We have a plan. We're not diverting from that plan," he told reporters. "We are not fixated on any market share level."
The company has been diverging from its budget carrier roots to tap into the more lucrative corporate travel market, launching business class on the route from Australia's east coast cities to Perth on the west coast in late September.
In the first month it carried almost 3,000 business class passengers on the Perth route, Borghetti said, adding that was before Qantas took its planes out of the air last weekend.
"So I'm particularly pleased with the volumes we're getting, albeit on just one route that we've been flying for a month."
The company is targeting a 20 percent share of the corporate travel market in the next three years.
"All I can say is we had 13 percent at the end of June and I'm happy with the way it's heading," Borghetti said.
The airline faces competition next year from a new budget airline, Scoot, owned by Singapore Airlines (SIAL.SI), which plans to fly to cities in China and Australia, and a new low-cost carrier called Air Australia, to be launched on Thursday.
Borghetti was unfazed, saying the company will continue to be competitive for holiday makers.
"If anybody -- any airline, any consumer, any business -- thinks that we're turning our back on the leisure market, they are very, very mistaken," he said.
(Reporting by Amy Pyett; Writing by Sonali Paul)