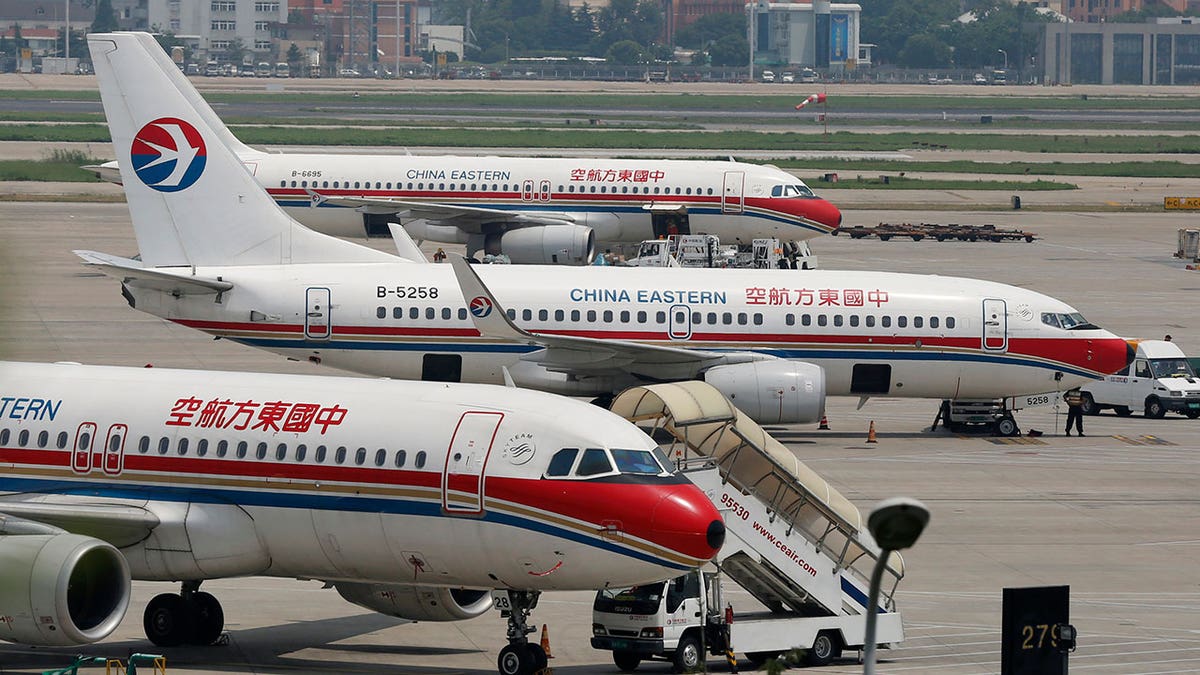 Passengers aboard an overnight flight from Paris to China got a rude awakening on Sunday when their aircraft hit heavy turbulence en route to China.
Twenty-six people aboard China Eastern Airlines Flight MU774 were injured after their plane hit a pocket of rough air on its way into the Yunnan capital of Kunming, at least one of whom claims he was fearful for his life during the ordeal.
"I was on the flight, and I felt like I would not survive," wrote one passenger on the Chinese social media platform Weibo, reports the South China Morning Post.
CHILD BORN ON JET AIRWAYS FLIGHT GETS FREE TICKETS FOR LIFE
According to the site, some of the passengers were thrown from their seats when turbulence struck. Others were injured when luggage jostled out of the overhead bins and fell on top of them, the local hospitals say.
BBC News further reports that some of the passengers collided with the overhead compartments so forcefully, that the overhead racks themselves were left broken from the impact.
Reported injuries include everything from cuts and bruises to minor wounds and bone fractures.
That same passenger who spoke of the flight on Weibo claims that most of the people who were affected "had not buckled up."
Despite the heavy turbulence, China Eastern Airlines confirmed that the flight landed at approximately 9 a.m., or only about an hour later than it was scheduled to arrive.
FOLLOW US ON FACEBOOK FOR MORE FOX LIFESTYLE NEWS
The airline confirmed that passengers were being treated for injuries at two nearby hospitals following the harrowing ordeal.
China Eastern Airlines made headlines last week after a flight from Sydney to Shanghai was forced to make an emergency landing after an engine became damaged shortly after takeoff. Upon landing, passengers even noticed a large hole in the plane near the engine.
In 2016, the Associated Press also reported that seven passengers were injured during a particularly turbulent descent into a Sydney airport.
A representative for China Eastern Airlines was not immediately available for comment.