Venice mayor threatens jail time for misbehaving tourists after drunk man jumps off bridge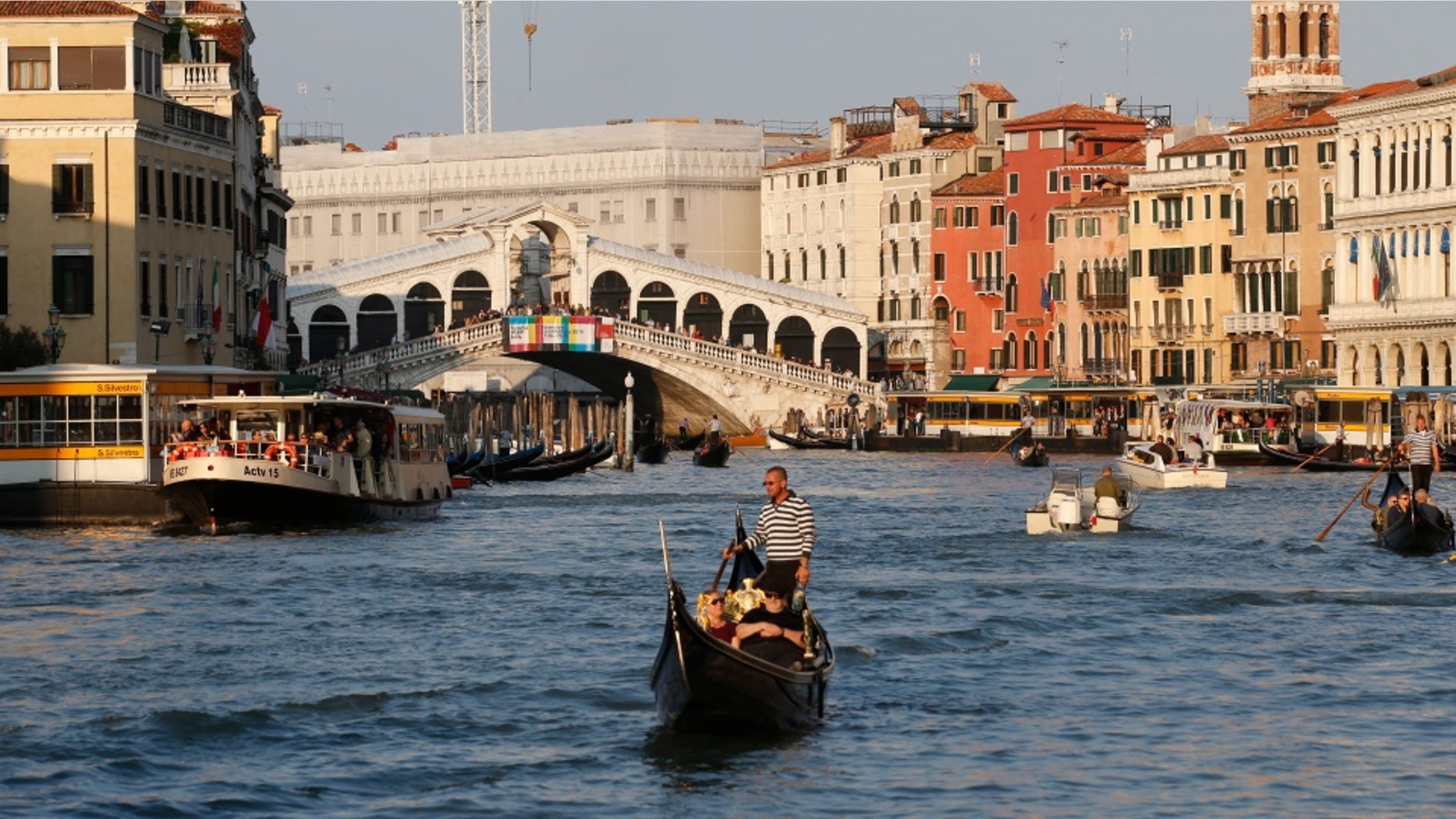 It's strictly against the law to go swimming in the polluted canals of Venice, but every now and then a tourist jumps in anyway-- just to cool off in the scorching heat of summer.
Venice also has laws that ban men wandering around bare-chested, families eating packed lunches in St. Mark's Square and the feeding of pigeons.
When in Venice, they say, do as the Venetians do.
But just before midnight on Friday, a New Zealand man, reportedly under the influence of too much alcohol, didn't. As crowds strolled across the city's celebrated 425-year-old Rialto Bridge, he jumped off the stone span — and missed.
Instead of hitting the water, he landed on a water taxi passing under the bridge, smashing the boat's windshield, scattering glass and injuring the driver as well as himself.
And now Venice Mayor Luigi Brugnaro has seen enough. On Saturday, he tweeted out a plea to the city's lawmakers to enact stricter policies when it comes to tourist shenanigans-- including jail time.
"I insist on [introducing] special powers to the city to uphold public order," Brugnaro wrote on the favorite outlet of politicians, Twitter. "Pickpockets, vandals, drunks! A night in the cells."
The unidentified 49-year-old jumper, who spends most of the year in St. Tropez on the Cote d'Azur, was taken to the hospital and treated for fractures and severe trauma, The Telegraph reported.
Officials, who were conducting tests to determine if he was under the effect of alcohol or drugs, said he was in "serious but stable" condition.
His condition is unlikely to improve once he's released. He faces charges of endangering public transport.
But will harsher punishments really deter visitors from traveling to The Floating City? At least 2 million tourists visit Venice every year, according to The International Business Times.
The Rialto Bridge, the oldest of the four bridges that cross Venice's Grand Canal, was built in 1591 and is one of the most popular spots in the city. It is currently undergoing cleaning and restoration.