Universal and Disney battle for the title of most expensive U.S. theme park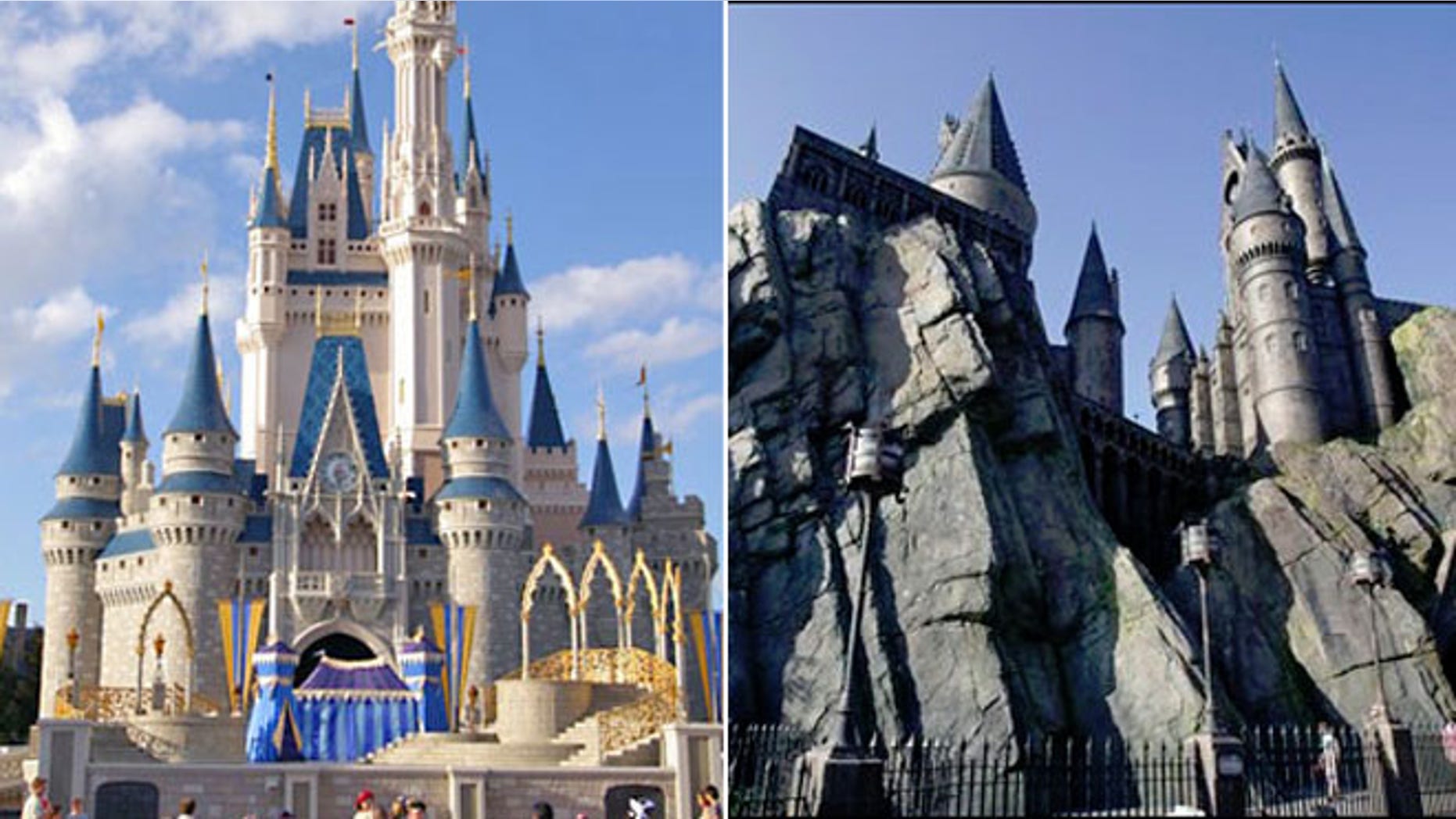 A family vacation to a Florida theme park is going to cost you more these days.
Two of the most popular theme parks in Southern Florida are vying for the distinction of being the most expensive theme park in America.
At the end of May, Universal increased its price of a one-day, one-park ticket at the gate from $85 to $88. A week later Disney raised its one-day, one-park ticket to $89 (not including taxes).  Not to be outdone, Universal turned around and raised its ticket price by one single dollar to match Disney World's.
But that's not all.
Now a four-day ticket at Walt Disney World is increasing from $243 to $256, a five-day-ticket is increasing $251 to $268,a seven-day pass is going up from $267 to $288. The annual passes are rising too, the Orlando Sentinel reports, from $649 to $699. With sales tax, the total cost comes to $744.44.
Disney says there are several factors that account for the price increase.
The hikes have some like Orlando Sentinel columnist Beth Kassab speculating that, given the average 6 percent annual price increases over the past decade, a $100 ticket is just a few years away. "A hundred bucks is a lot of money. Like $4-per-gallon gas, it's a psychological milestone."
But Patrick Pulliam, owner of The Official Ticket Center, says that three figure mark has already been crossed, if you count all the extras.
"It is officially over $100 for 1 person to go to either Walt Disney World, Universal Studios Orlando or Sea World Orlando and add in the parking charges, you will have the $100 hurdle jumped," said Pulliam.
Will families stop coming with the increased prices?  It's hard to tell.
But despite the down turned economy, both Universal and Disney have had stellar years.  Universal's two parks reportedly brought in nearly 14 million visitors in 2011, a 29 percent increase thanks in part to the success of the Wizarding World of Harry Potter at Islands of Adventure.  And Walt Disney World's Magic Kingdom alone, North America's most visited theme park destination, had 17.1 million visitors in 2011, up 1 percent from 2010.
Even the city of Orlando says it had a record-breaking 55.1 million visitors last year, up 7.2 percent from last's years 2010's record of 51.4 million.
There are other theme park options for families looking to save.
Tickets to SeaWorld Orlando are only $82, and about $10 cheaper if you book them online. And compared to Disney, annual passes for SeaWorld and its other properties are a downright bargain, ranging from about $120 to $300.
LEGOLAND Florida, about 40 minutes outside Orlando, is just $75 for a single-day ticket, or $68 if you buy online.