United takes delivery of North America's first Dreamliner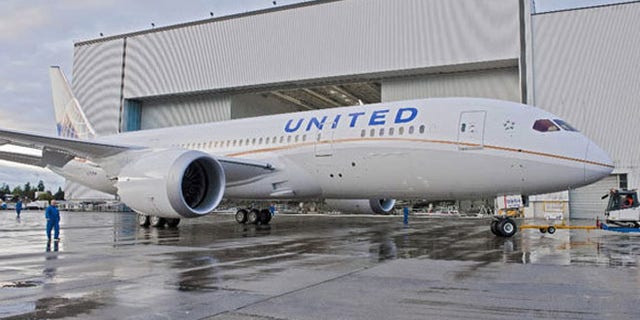 United Airlines is the first North American carrier to become the proud owner of a new Boeing 787 Dreamliner.
United took delivery Saturday of its first 787, the company announced Monday.
United CEO Jeff Smisek said in a statement the airline was "delighted" to take delivery of the plane. "As we continue to build the world's leading airline, we are excited for our customers and co-workers to experience this game-changing aircraft," Smisek said.
The Dreamliner, which is capable of flying long-range routes, is less noisy, and made from composite materials allowing it better fuel economy, is the first of five aircraft the carrier expects this year-- from its total order for 50 of the aircraft. After production delays set back delivery of the first 787s, United expects to take delivery of all 50 planes by 2019.
United says its first Dreamliner is expected to arrive in Houston later this week to begin a month-long training and certification program. United plans to fly the planes domestically for a period of weeks between Houston and its other domestic hubs before placing them on temporary and permanent international routes to Africa, Asia and Europe.
The cabin seats 36 in first class, 72 in economy plus and 111 in economy.