United passenger smears feces in plane's bathrooms, gets flight grounded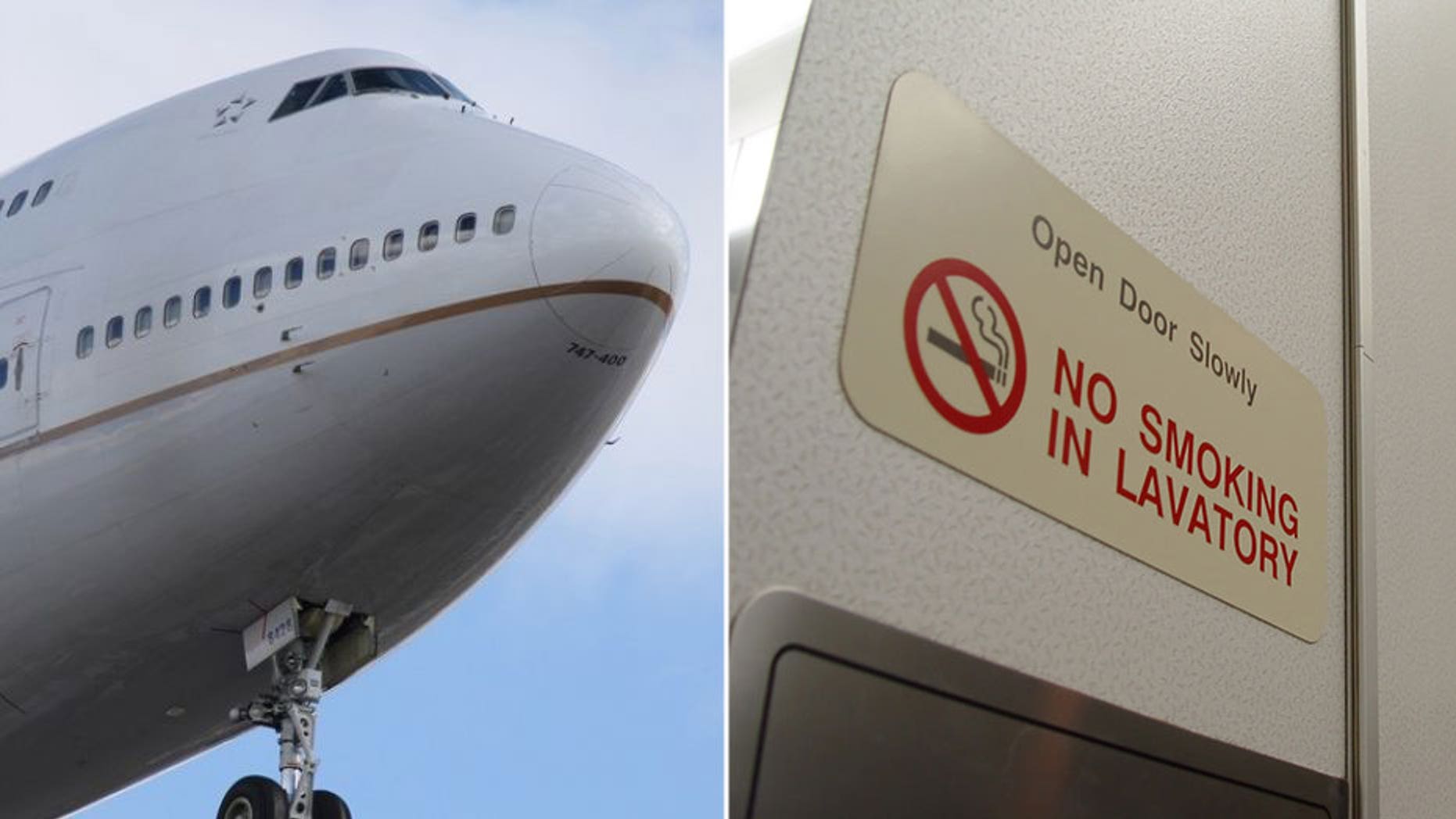 A United Airlines flight was forced to make an unscheduled stop in Alaska on Thursday night, and it's all because of one crappy passenger.
United flight 895 was en route from Chicago to Hong Kong when a male passenger began "smearing feces" across two of the aircraft's lavatories and then tried to flush a shirt down one of the toilets, according to police at the Anchorage International Airport, KTUU reported.
CARNIVAL TRIUMPH, AKA THE 'POOP CRUISE' SHIP, FAILS SANITARY INSPECTION
The plane was forced to divert to Anchorage, and the flight to Hong Kong was ultimately canceled due to "operational difficulties" in the plane, KTUU added.
Airport police said that the man cooperated with the flight crew following the incident and was also cooperative with the FBI officials who questioned him upon landing.
The man was transported to Providence Hospital for evaluation. He was not arrested, police confirmed.
United Airlines has since released a statement confirming that it is currently working to get passengers to their intended destination.
"United flight 895, traveling from Chicago to Hong Kong, diverted to Anchorage last night due to a disruptive passenger," a spokesman for United told Fox News. "Authorities met the aircraft upon its arrival at the gate. We provided hotel accommodations for our customers and are working to get them to their destinations as quickly as possible."
FOLLOW US ON FACEBOOK FOR MORE FOX LIFESTYLE NEWS
The soiled aircraft, a Boeing 777, was handled by maintenance facilities overnight, KTVA reported.