United: Operations Improved After Weekend Snag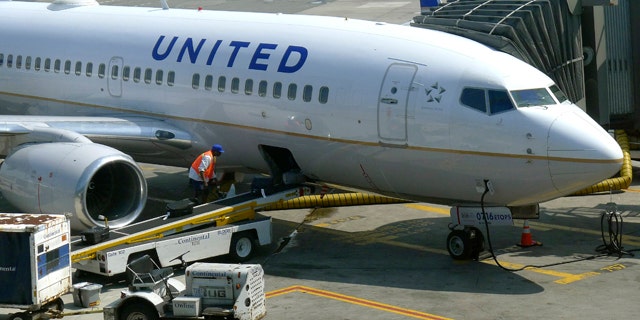 United Airlines said on Monday its operations were improving after a weekend spent grappling with a computer glitch that occurred as it combined its flight reservations system with that of its 2010 merger partner Continental Airlines.
The world's largest carrier, a unit of United Continental Holdings, suffered flight delays, faulty kiosks and jammed phone lines starting on Saturday. United reported lingering effects on Monday.
"After combining our computer systems Saturday morning, our operational performance continues to improve," said spokeswoman Megan McCarthy.
"The wait times continue to be longer than normal, and we have notified customers through the web site and other channels if they're not traveling within the next 72 hours to consider calling back at another time," she said.
United and Continental closed their $3.17 billion merger more than a year ago. The new airline, known as United Airlines, spent much of 2011 rebranding itself and combining some of its customer services with Continentals.
The shift to a single reservation system and website marks the last major change customers will see as the old Continental Airlines disappears.
United said on Sunday afternoon that 83.1 percent of its domestic mainline flights were arriving on time, in line with the company's 80 percent monthly goal. Earlier on Sunday, only 75.5 percent of United's mainline flights were on time - arriving within 14 minutes of their scheduled time.
McCarthy declined to share United's on-time performance on Monday, saying only that it continues to improve.
"With a project of this magnitude, it is natural that we would have a few technical issues," McCarthy said.
United spent months preparing for the change, including training about 15,000 employees on new software. Nevertheless, technical issues flared up at airports across the system after it made the switch on Saturday.
Morningstar airline analyst Basili Alukos said the problem would not have a lasting impact on customer perceptions of United. He called the transition to a single reservation system "successful, but not perfect."
"It didn't seem like the impacts were that dramatic, that there was that much of an effect on flying," Alukos said.
"Obviously, it's something that's important for consumers. Was it so impactful that now you're going to see people change (airlines)? It didn't seem like that would be the case," he said.
Shares of United Continental were down 1.5 percent at $20.63 on the New York Stock Exchange on Monday afternoon, roughly in line with a broad decline in airline stocks.
Migration to a single reservation system comes with risks, as US Airways Group learned in 2007 when it combined the booking operation of US Airways with that of its merger partner America West Airlines. A computer problem caused self-service kiosks to fail, forcing passengers to wait in long lines. About 500 at the Charlotte, North Carolina, hub missed flights.
Delta Air Lines had a much smoother transition to a single reservation system following its 2008 merger with Northwest Airlines.
(Reporting By Kyle Peterson in Chicago; editing by Matthew Lewis)