United flight turns around after passenger initiates 'altercation' with crew member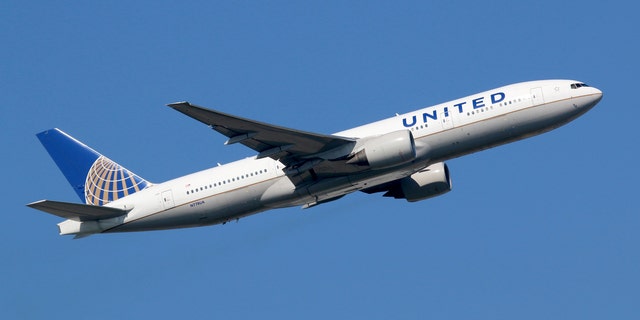 A United Airlines flight was forced to turn back after an unruly passenger "initiated an altercation" with the flight's crew, an airline representative confirmed to Fox News.
The South China Morning Post originally reported that the aircraft — which was heading from Beijing to Washington, D.C., on Friday evening — had landed back at the Beijing airport at 10:30 p.m., or only 3½ hours after takeoff.
POPULAR AIRLINE REMOVING FIRST-CLASS SEATING
"Flight 808 from Beijing to Washington Dulles returned to Beijing after a customer initiated an altercation with a member of the flight crew, causing a safety concern," a spokesman for United confirmed to Fox News.
United could not confirm the cause of the altercation, but The Beijing News wrote (via the Morning Post) that the passenger had initially gotten into an argument with another flyer before turning his anger on a flight attendant who tried to intervene. They further reported that the unruly passenger appeared to be under the influence of alcohol.
The Morning Post stated that the flight crew sent out an emergency call about two hours into the flight before turning around near the border of China and Russia, over the Heilongjiang province.
WATCH: MAN RIDES BAGGAGE CAROUSEL AT AIRPORT, ESCAPES ONTO TARMAC
United also confirmed that law enforcement officials met the aircraft at the gate, where the offending passenger "deplaned without incident."
"Our remaining customers were provided with hotel accommodations, meal vouchers, and were rebooked on a flight departing the following day," the airline added.
FOLLOW US ON FACEBOOK FOR MORE FOX LIFESTYLE NEWS
The Associated Press contributed to this report.