United flight makes emergency landing due to possible fire in galley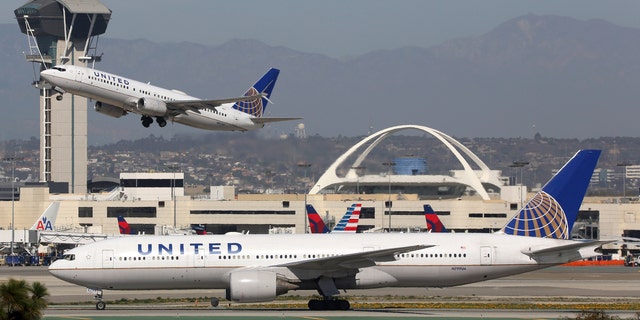 A flight was forced to make an emergency landing in Boston over the weekend after reports of smoke in the cabin.
United Airlines flight 107 was heading to Washington Dulles from Munich when it was diverted to Logan International Airport Sunday afternoon, WCVB reports.
FLIGHT ATTENDANT FALLS OUT OF PLANE WHILE TRYING TO SHUT CABIN DOOR
While it's unclear if there was a fire on board, officials say the smoke appears to have come from the galley of the plane, where the food is cooked and prepared.
The Boston Fire Department was originally dispatched to assist with the potential fire, but spokesman Steve MacDonald told WCVB their response was cancelled after Massport determined they could handle the situation on their own.

FOLLOW US ON FACEBOOK FOR MORE FOX LIFESTYLE NEWS
United Airlines spokesman Charlie Hobart told NBC4 that passengers remained seated while emergency crews boarded the plane for inspection to determine the cause of the smoke. Passengers were later deplaned and no injuries were reported.