United Express first-class passenger declares 'I am God,' tries opening plane door mid-flight
Talk about a scare in the air.
United Express passengers traveling from San Francisco to Boise, Idaho were in for a fright on March 5, when a middle-aged female passenger flying first class had a bizarre outburst and tried to open the emergency exit door halfway through the trip, Idaho Statesmen reports.
"I want to die! Get me off this plane!" the woman reportedly yelled, before running for the exit, passengers told KBOI.
"I am God, I am God, I am God, I am God!" the woman hysterically cried as she tried to open the cabin door, before being restrained by fellow passengers with zip ties, according to the video footage.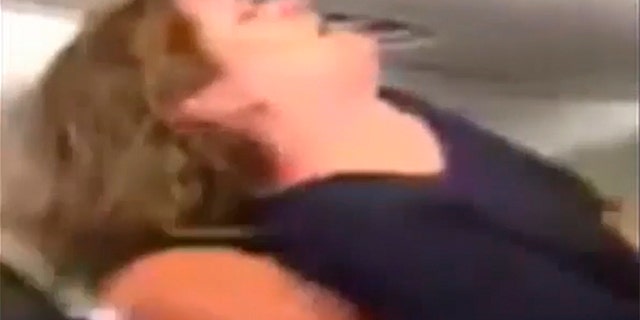 AIRPORT WORKER RESCUES BABY RABBIT FROM DEADLY STORM
Fellow passenger Scott T. Smith, who was seated behind the woman and her apparent traveling companion, described the pair as "apprehensive" from the moment they sat down.
"She wasn't acting right, or normal, from the very beginning. I read it as: One of them is trying to get over the fear of flying … I could tell that one or both were uneasy with flying" he said.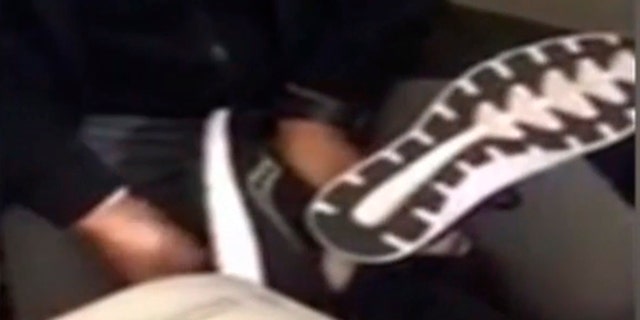 Smith added that he heard the woman rambling phrases such as "God has all the data," and "I don't have any data," as well as "We landed in Boise 15 minutes ago," and "For three years."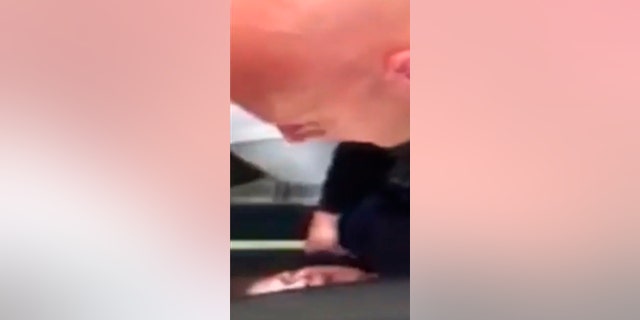 SkyWest, which operated the United Express flight, confirmed to the Statesman that SkyWest flight 5449 landed safely in Boise around 11:45 a.m. and was not diverted.
PASSENGER STRIPPED NAKED, WATCHED PORN AND ATTACKED AIRLINE CREW DURING FLIGHT
"The customer was restrained and law enforcement officials met the flight at the gate, where all passengers safely deplaned. The unruly customer was held for questioning by law enforcement," said Layne Watson, a spokesperson from SkyWest.
According to a Boise Police Department spokesperson, the woman is currently in the custody of the Idaho Department of Health and Welfare. No charges have yet been filed, and the FBI is also investigating, the Statesman reported.
Beyond confirming that the woman is from Idaho, KTVU reported police are not releasing any information about her. They further added that no one on board the plane was hurt.