United Airlines staffers protest during international 'Day of Action': 'We're an airline, not a hedge fund'
Critics say the carrier's plans will affect safety and service.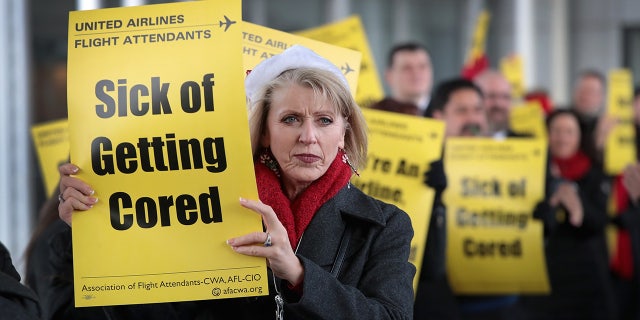 The weather outside is frightful, and working conditions for United Airlines employees are apparently less than delightful, as evidenced by recent protests.
Impending staffing cuts, effective in early 2019, recently drove over 24,000 flight attendants to an international "Day of Action," TravelPulse reports.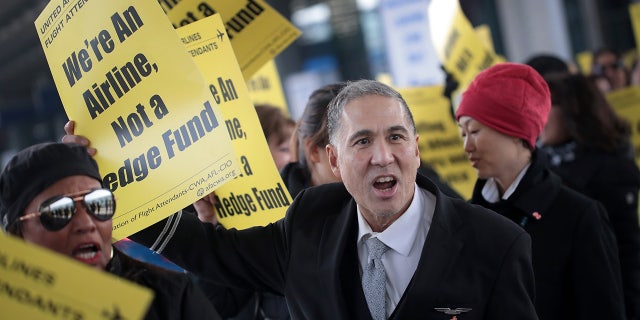 On Dec. 13, United flight attendants and cabin crew members united to picket at air hubs around the world – including Washington, Boston, Chicago, Tokyo, Hong Kong and Frankfurt, Germany – regarding the forthcoming cuts, The Los Angeles Times reports.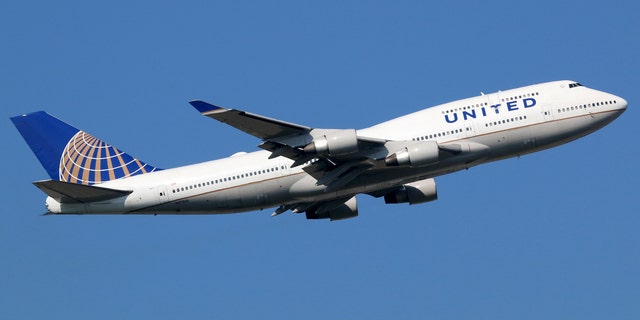 SEX ISLAND FACING TROUBLE AS TRINIDAD AND TOBAGO THREATEN TO SHUT IT DOWN AHEAD OF UPCOMING EVENT
According to the outlet, the campaign was organized by Association of Flight Attendants-CWA (AFA), which represents over 50,000 flight attendants employed at 20 airlines. As of February 2019, United will operate international flights with 10 flight attendants — one staffer down from the current 11. Staffers removed from those trips do not face termination, but instead will be assigned to other trips, as per the Times.
While reps for the carrier did not immediately return Fox News' request for comment, a spokesperson did confirm to the Times that United's decision is meant to align the airline's staffing levels with those of its competitors, namely Delta Air Lines and American Airlines.
Meanwhile, some insiders don't quite agree.
"We need them there. They're our eyes. It's about safety," a 20-year United flight attendant who picketed outside Newark Liberty International Airport told CNBC.
An AFA exec, too, voiced similar sentiments, arguing that not only was United was prioritizing its financial interests above passenger safety, but that the staffing cut announcement served as a tipping point of frustration for many United employees on top of other long-running issues.
"Instead of leading U.S. carriers and distinguishing United Airlines with superior safety and enhanced customer service, the airline is lowering its standards to follow American and Delta," Ken Diaz, President of AFA's United Master Executive Council, said in a press release ahead of the Day of Action. "This is not the way to say we love our passengers."
"When United is making record profits, it should not be cutting back on the people who are on the front lines of safeguarding and serving passengers. A profitable major airline should not be rushing to reduce customer service," he continued. "The staffing cut announcement was the straw that broke the camel's back. We are calling on this management to fix computer glitches, eliminate inhumane schedules, and increase staffing so we have the necessary tools to focus on the best experience for the traveling public."
HUMAN HEART LEFT ONBOARD SOUTHWEST FLIGHT PROMPTS IN-AIR TURNAROUND: REPORT
"We are an airline. Not a hedge fund," one protest sign read, as per the AFA's Twitter account.
"Staffing cuts affect safety and service."
The carrier is also said to be cracking down on uniform rules regarding holiday accessories for its staffers through the next few weeks as well.
The Chicago-based carrier reportedly wants staffers to keep it professional as they get into the holiday spirit, according to a newly released memo on "Holiday Adornment" described in the LA Times.
Though "head adornments (i.e., antlers, santa hats, halos, etc.); holiday vests or sweaters; holiday aprons: holiday hosiery," are banned, "conservative" holiday scarves, earrings, ties and pins are allowed.
FOLLOW US ON FACEBOOK FOR MORE FOX LIFESTYLE NEWS
A rep for United told the Times that such a memo is released this time every year.