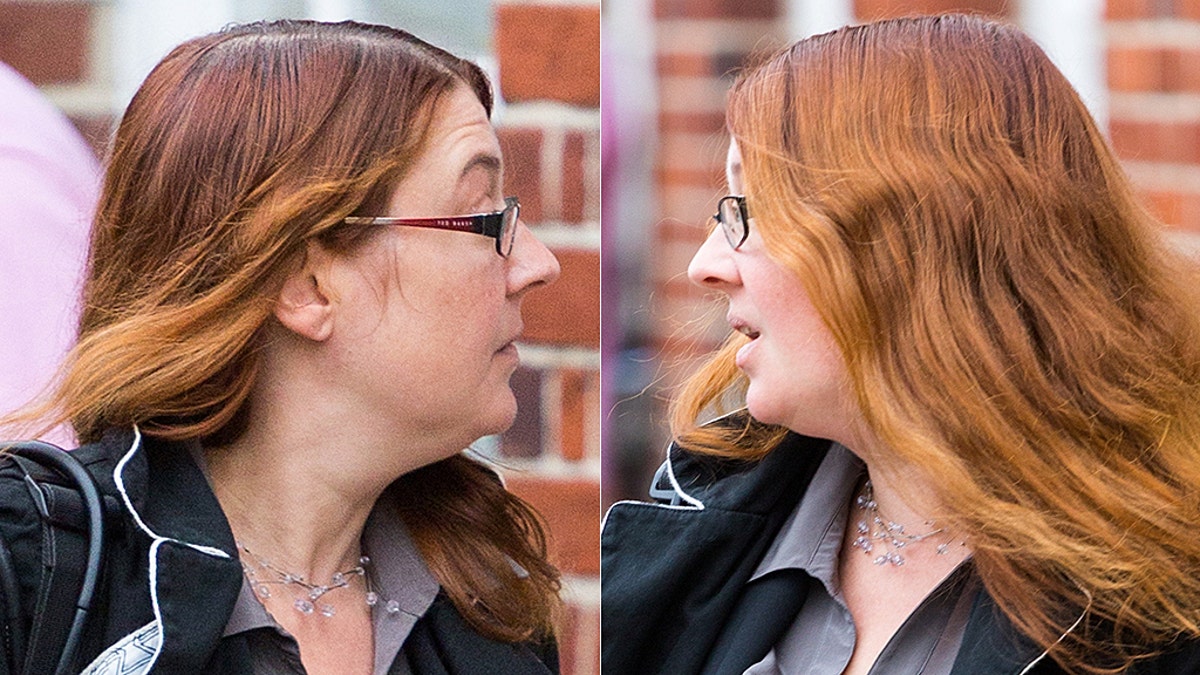 An unruly United Airlines passenger forced the plane to turn around after becoming physically and verbally abusive.
SHIRTLESS ALASKA AIRLINES PASSENGER RESTRAINED, FORCEFULLY REMOVED FROM FLIGHT
Michelle Vanbuskirk, 43, appeared in court Tuesday on charges of allegedly assaulting two female attendants on a flight from London to Washington, D.C. on Sept. 23.
The woman, who lives in north London, allegedly became so intoxicated that she began swearing at her in-flight seat-back screen. From there, reports claim that an hour into the flight, Vanbuskirk began making a scene and was escorted to the back of the plane, where she seemingly attacked two flight attendants.
The flight was forced to turn back to Heathrow airport shortly after the altercation, and Vanbuskirk was arrested by police officers upon landing.
DELTA PASSENGERS RESTRAIN UNRULY MAN THREATENING TO 'TAKE THE PLANE DOWN'
The flight's return cost more than $5,000 in fuel.
Lauren Smith, prosecuting attorney, said to SWNS, "The flight had to be diverted back to London Heathrow, causing 4,000 pounds ($5,128 USD) worth of fuel to be discarded for the flight to land back at Heathrow."
According to Newshub, once the plane had returned to London, the plane crew had exceeded their legally-permitted work hours and all passengers were forced to deplane and wait until the next day to catch a flight to the United States.
FOLLOW US ON FACEBOOK FOR MORE FOX LIFESTYLE NEWS
Vanbuskirk is facing charges for being drunk on an aircraft, two counts of assaulting cabin crew by beatin,g and a public disorder offense, SWNS reports. A fifth charge – intentionally interfering with the performing of a member of air crew – was withdrawn.
Vansbuskirk has not entered a plea.