United Airlines flight diverted after 'toilets reach capacity'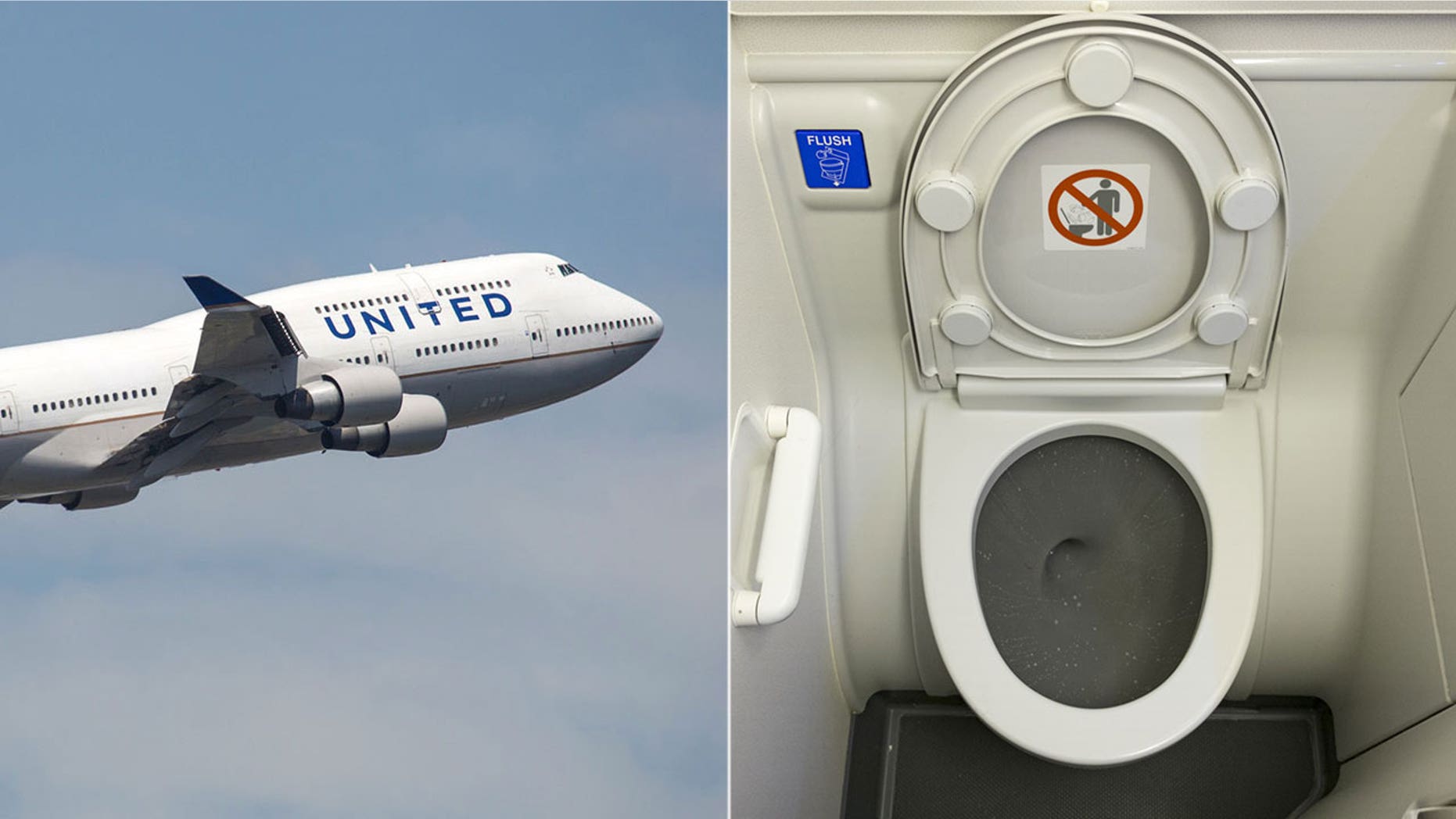 A passenger aboard a United Airlines flight from Denver to Hawaii claims the airline "ruined a lot of people's vacations" by failing to service the plane's bathrooms before takeoff on Sunday.
United Flight 1219, which left for Hawaii just before noon, was forced to divert back to San Francisco after the "lavatories had reached capacity" before the aircraft was able to arrive at its intended destination of Lihue, in Kauai, United confirmed in a statement.
AIRLINE ATTENDANT SAYS YOU SHOULD NEVER DRINK THIS ON AN AIRPLANE
"I am very sorry that our lavatories had reached capacity while Flight 1219 was en route to Lihue," said a representative for United in a statement to passengers, according to Fox 31. "A decision was made to turn back and land in San Francisco where arrangements were made to change planes. I can appreciate that this experience was disappointing and unpleasant."
A representative for United further tells Fox News that the flight was "diverted to San Francisco for a mechanical issue with the lavatories," although he declined to specify the issue.
Passengers Rich and Kristen Anderson, who spoke with Fox 31, say the plane was only about three hours away from landing in Lihue when their pilot broke the news that they'd be turning back. They say the captain also revealed that the aircraft's bathrooms hadn't been properly serviced back in Denver.
As a result, the flight was forced to switch planes in San Francisco, which tacked on an additional eight hours to the expected travel time of eight hours.
AIRLINE SCREWS UP, WOMAN GETS PLANE ALL TO HERSELF
United has issued an apology to affected travelers, and reportedly offered each passenger 10,000 bonus miles or a $200 voucher towards a future flight.
But the Andersons — who booked the trip as an anniversary present to themselves — told Fox 31 they weren't entirely satisfied.
"Bottom line is they ruined a lot of people's vacations yesterday," said Rich. "They gave us a really crummy start."
FOLLOW US ON FACEBOOK FOR MORE FOX LIFESTYLE NEWS
In addition to the Hawaii flight, United was forced to divert a Paris-bound flight to Dulles International Airport in Virginia on Monday, due to a passenger requiring medical assistance. The plane, which originally left from San Francisco, continued to Paris a few hours later, United confirmed to Fox News.