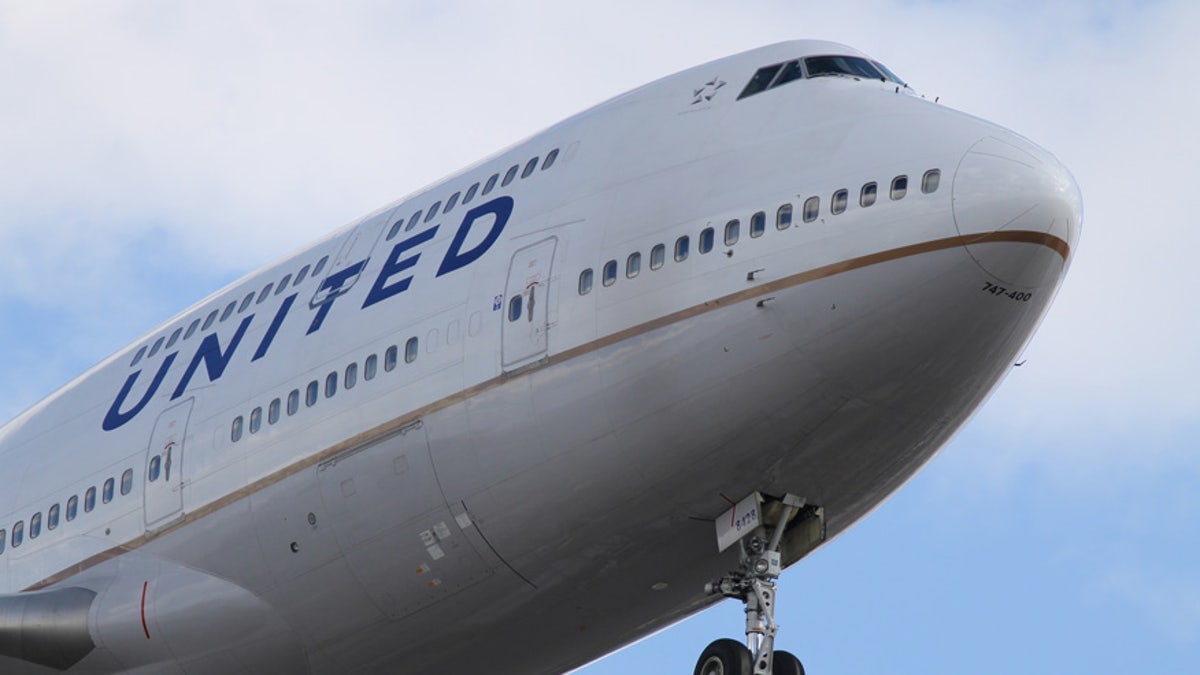 United Airlines has found itself apologizing yet again, this time for sending a French woman on a 3,000-mile trip in the wrong direction.
Lucie Bahetoukilae was recently scheduled to fly from Newark, N.J., to Paris, but instead found herself flying to San Francisco after she was inadvertently allowed to board the wrong plane, reports WABC.
According to Bahetoukilae, who speaks only French and allowed her niece to speak on her behalf, the airline changed the flight's gate at the last minute, and failed to notify the passengers via email. Furthermore, Bahetoukilae claims the airline did not announce the gate change in French, despite the original flight being bound for Paris.
UNITED CEO APOLOGIZES FOR CUSTOMER SERVICE AT HOUSE HEARING
"If they would have made the announcement in French, she would she have moved gates," Bahetoukilae's niece, Diane Miantsoko, told WABC.
Bahetoukilae, not knowing any better, gave her ticket to the gate agent, who then scanned it and allowed Bahetoukilae to board.
Upon arriving at her row, however, Bahetoukilae found another passenger seated in her spot. Confused, she showed her ticket to a flight attendant, who, instead of noticing the airline's error, simply sat Bahetoukilae in an empty seat.
Bahetoukilae then embarked on a 7.5-hour flight in the wrong direction. When she arrived in San Francisco, Bahetoukilae then endured an 11-hour layover as United tried to place her on another flight to France. In total, she spent more than 28 hours trying to reach her initial destination.
According to Bahetoukilae and her niece, however, the scariest part of the ordeal is that Bahetoukilae was able to board the flight in the first place.
"With everything going on this country people have to be more careful," said the woman's niece. "They didn't pay attention. My aunt could have been anyone. She could have been a terrorist and killed people on that flight," she added.
FOLLOW US ON FACEBOOK FOR MORE FOX LIFESTYLE NEWS
United has since taken responsibility for their mishap, and the company has already issued an apology.
"We deeply apologize to Ms. Bahetoukilae for this unacceptable experience," United said in an emailed statement to Fox News. "When she arrived in San Francisco, we ensured she got on the next flight to Paris and refunded her ticket. Our customer care team has reached out to her directly to ensure we make this right. We are also working with our team in Newark to prevent this from happening again."
The airline — which recently settled with David Dao, the 69-year-old passenger who was forcibly removed from a flight in early April — had also offered Bahetoukilae a full refund and a voucher for another United flight, reports WABC.
Bahetoukilae's niece, on the other hand, said she merely wants United to get "serious with their employees" so an incident like this never befalls another United Airlines passenger.