Two Rental Car Unknowns Bring Deals to Florida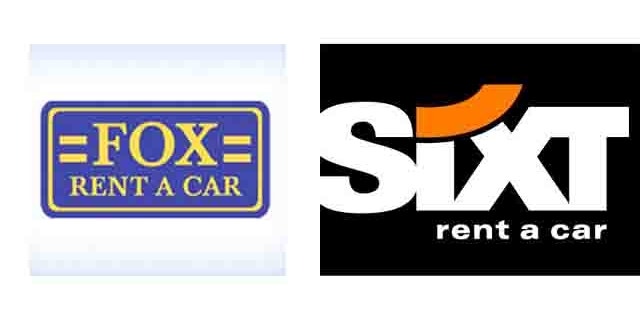 Ah Florida… The land of sun, sand and theme parks is the top destination state in the country. It attracts over 80 million visitors a year, and tourism is the biggest contributor to the state economy.
Orlando is also the largest airport rental market in the world, so it's no wonder then that car rental companies are all angling for a piece of this pie.
Head to the car rental counters in the major Florida airports, and you'll find all the usual suspects there—Hertz, Avis, Dollar, Thrifty, Enterprise and Alamo to name just a few. You'll also find many of the discount brands and smaller regional players both on and off airport.
What you wouldn't have found until very recently though, is one of the largest car rental companies in Europe, nor the #6 ranked company in U.S. car rentals by market share --two companies that are virtually known by American customers, but are shaking things up in the Sunshine State.
Let's take a look at these two players and see what they bring to the table.
SIXT
SIXT based in Germany and founded in 1912, has over 3,500 locations in 80+ countries. Surprisingly, the U.S. wasn't one of those countries until SIXT opened their first U.S. location in Miami in early 2011. That location was followed up by their second in Fort Lauderdale later in the year, and now their latest location is slated to open later this month in Orlando. Whether this marks an aggressive push by SIXT to expand in this country or just a toehold in the U.S. market remains to be seen. SIXT might have been a buyer of available airport concessions if Avis or Hertz would have had to divest part of their airport operations in their bid to acquire Dollar/Thrifty, according to Neil Abrams, president of Abrams Consulting Group which advises car rental companies. However, now with both deals off the table, at least for now, SIXT will likely have to expand the hard way, one location at a time.
While you may not have heard of SIXT before, make no mistake. The company is not a fringe discount player with low-end vehicles. In fact, just the opposite is true. Being a German company, SIXT has strategic deals with BMW. That means that in addition to old standards like Hyundai Accents, Nissan Versas and Chevy Impalas , they also have vehicles that you don't typically see at U.S. rental locations including Mini Coopers, BMW 3 and 5 series cars, and even Z4 Roadsters and X3/X5 SUV's.
In many cases, you'd need to rent from an "exotic" car rental outfit to cruise South Beach in one of these cooler rides. Given that SIXT is relatively unknown in this country, and is still in the ramp up phase, they have been very aggressive in terms of pricing their rentals. After all, a car sitting on the rental lot is not generating any revenue for the company, so better to move it at a greatly reduced rate than sit idle.
This can translate into some super deals for consumers, so it's worth putting SIXT on your short list when shopping for your next vacation rental. SIXT is located in the new Miami airport car rental center on the airport property. In Fort Lauderdale and Orlando they have locations right outside the airport accessible via shuttle from the airport terminal.
Fox
Fox Rent-A-Car was founded in 1989 and is headquartered in California. While far from a household name, Fox has been expanding rapidly with recent airport openings in Burbank and Ontario in California, as well as Denver, CO. January 17th will mark a milestone for Fox when it celebrates the grand opening of its first East Coast location in Orlando.
Like SIXT, the office is located just outside the airport, with shuttle service provided from the terminals. Fox prices their rentals very competitively, especially in markets where they are off-airport.
Fox's rates in Las Vegas are often the lowest in the market, although a second shuttle ride is required to get to their office which is not located in the main rental center like most of the other well known brands. An analysis of Orlando rental rates in the coming months shows that Fox is being very aggressive on price in order to break into the market. Fox confirms that Orlando will not remain their only Florida location, so keep an eye out for them in other cities in the coming year.
Consumers Win
Whether you plan to go with one of the more established companies or one of the new upstarts for your next Florida rental, the likelihood is that you'll benefit from the increased competition in the market.
A recent check for a one-week Orlando airport rental in early February turned up pricing of $172 to $538 for a midsize car. SIXT was at the low-end with a price of $172 with Fox close behind at $189. The next closest competitor was Payless at $231 (also off-airport), and E-Z Rent-A-Car at $413, with Hertz and Avis at the high end. Sure you need to take a quick shuttle ride to the rental location, as opposed to the convenience of being on-airport, but for a savings of almost $250, that seems a small price to pay.
You can book your SIXT or Fox rentals via their websites directly, or through major online car rental sites like Travelocity and AutoSlash.
Jonathan Weinberg is the founder and CEO of AutoSlash.com, a website that automatically applies discounts, and re-books your rental if rates drop.