Two JetBlue crew members were sent to the hospital because of a strange odor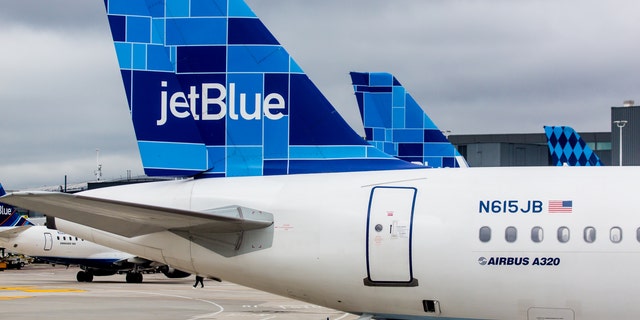 Two crew members on a JetBlue flight from Boston to Charleston on Wednesday were taken to the hospital after being sickened by an odor in the cabin.
At first, the foul odor was described as smoke, but was later determined to be nail polish remover fumes, according to local ABC affiliate WCVB.
More From Travel + Leisure
However, the incident follows several other reports of odors on other flights.
JetBlue Flight 1667 landed in Charleston around 12:30 p.m. after an approximately two-hour flight. "The flight crew reported an odor in the cabin," Boston airport spokeswoman Charlene Gunnells told The Post and Courier in an email. "The fire department was called."
It's unclear whether the nail polish remover belonged to someone on the flight, however, an airplane cabin is the last place you'd want to get a manicure.
According to WCVB and CBS News, this is not the first JetBlue incident in which crew members have gotten sick, possibly due to inhaling a foul smell. Last Thursday, a JetBlue flight that was headed to San Diego from Boston made an emergency landing in Buffalo, New York, after several crew members reported feeling ill.
And two weeks prior, three JetBlue crew members and two passengers were taken to the hospital due to an unidentified smell in the cabin after making an emergency landing in Oklahoma City. In yet another incident, a flight leaving Fort Lauderdale returned to the gate.
This article originally appeared on Travel + Leisure.