TV crew attempts to pass fake bomb through airport security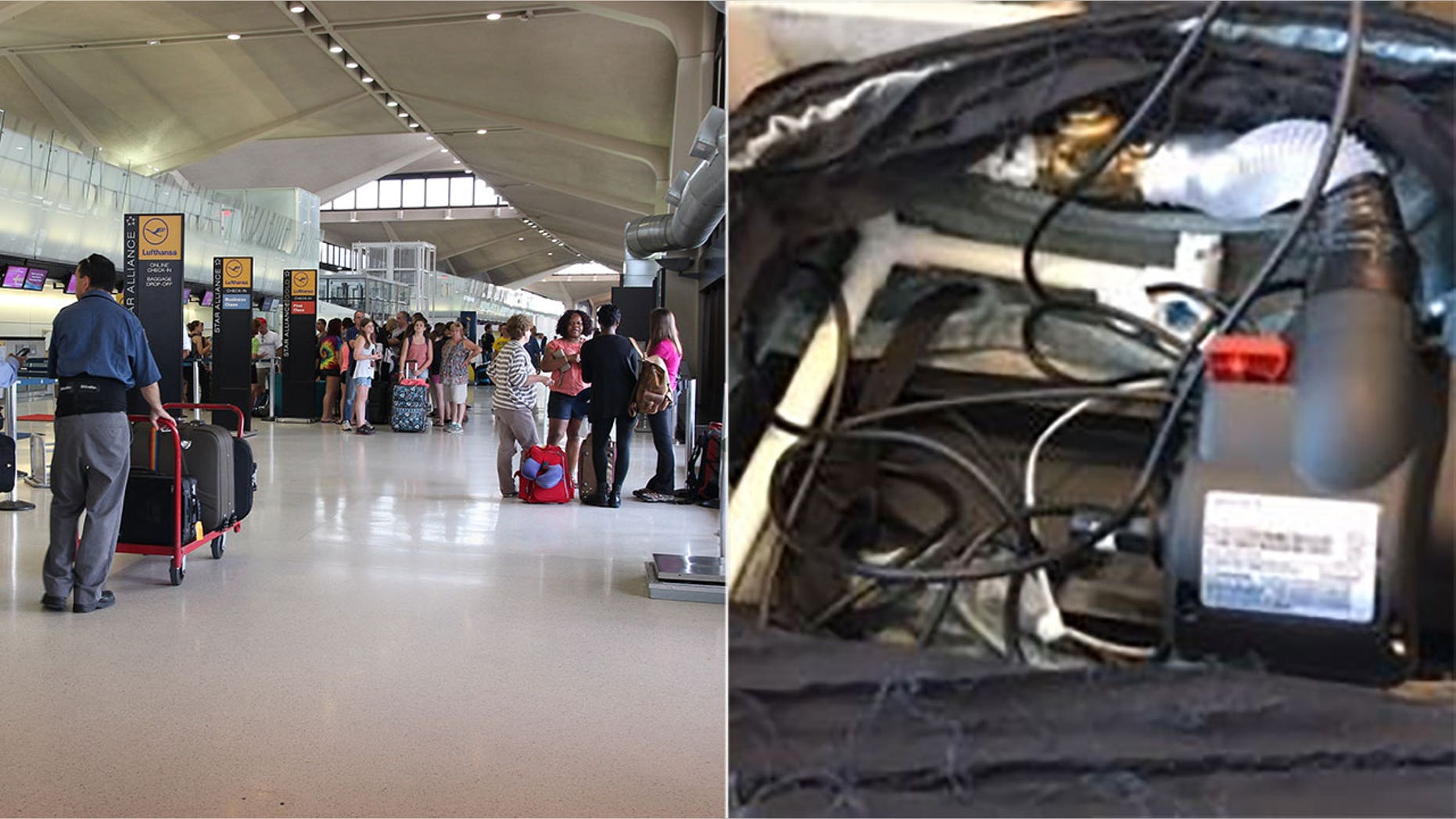 The Transportation Security Administration confirmed that nine people working for a cable television station were arrested on Thursday after they tried to pass a fake bomb through security at Newark Liberty International Airport.
Lisa Farbstein, a spokesperson for the TSA, confirmed that the group tried to sneak their device through a checkpoint in a carry-on roller bag, but were ultimately stopped by security officials.
Farbstein further stated that the suspects "claimed to be working for a television network" and were attempting to "covertly" film their actions for a segment, per a news release.
No information on the suspects' nationalities was revealed.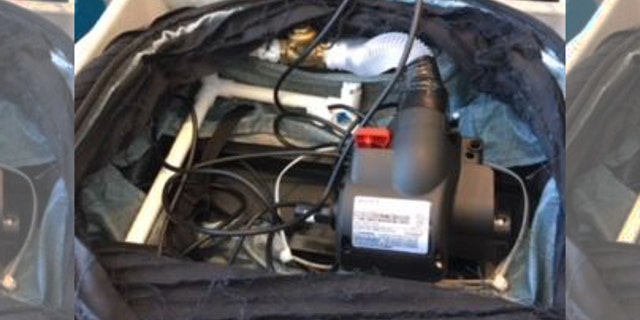 TEXAS TECH STUDENT HELD BY TSA FOR BRANDISHING SCHOOL'S 'FINGER GUN' SALUTE
Farbstein said the bag had "all the markings of an improvised explosive device," as it contained wire, PVC pipe and a motor.
CBS News further speculated that the fake bomb also included vacuum cleaner parts.
Sources for NJ.com believe the TV crew was working for a Dutch production company known as the Endemol Shine Group, which had done contract work with CNBC in the past.
PASSENGERS SHOVED CAT INTO CARRY-ON LUGGAGE, POLICE SAY
The group has since released a statement concerning the incident to NJ.com.
"We are looking into the details of what happened as a matter of priority and are in contact with relevant authorities on the ground. While this process is ongoing we are unable to comment further but in the meantime, we sincerely apologize for any disruption caused," said a spokesperson for Endemol Shine North America.
Endemol Shine had previously stated that the device was just a "specially designed suitcase" used to store clothing, and "has no other intended use," according to the Associated Press.
The TSA confirmed that the crew could possibly face civil penalties in the amount of $13,000 per violation.
FOLLOW US ON FACEBOOK FOR MORE FOX LIFESTYLE NEWS
"There is simply no excuse for trying to do something like this knowing it had the great potential to cause panic with the intention of turning that panic into a reality show," stated Tom Carter, the TSA Federal Security Director for New Jersey. "The reality is that all of these individuals were arrested and face heavy civil penalties as well."