TSA confiscates Buzz Lightyear toy because it looks like a weapon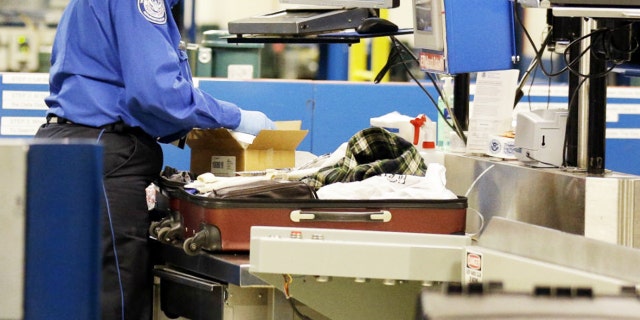 The "Toy Story" movies may have a happy ending but one five-year-old was left empty handed after a Transportation Safety Administration agent confiscated his Buzz Lightyear toy while coming back from his first trip to Walt Disney World.
The Zilka family of Pennsylvania was returning from a trip to the Orlando theme park when an airport security agent at the Fort Lauderdale airport spotted a Buzz Lightyear "flip grip" toy-- a plastic grabber.
Levi Zilka's uncle had purchased the toy at the theme park but the security agents thought the toy looked too much like a gun.
"We couldn't go on the plane yet because they said it looks too much like a gun and you can't bring guns on the plane," Levi Zilka told WWMT.
Levi's father, David Zilka, said his son was upset by incident. "Once he realized what was happening, that they weren't giving his toy back, he immediately starts bawling, just tears streaming down his face and crying," said Zilka.
Security agents reportedly told the family that the toy could be checked but the family had only brought carry-on luggage.
TSA's current policy requires that "realistic replicas of firearms" be checked and released the following statements to CBS Philly regarding the incident.
"TSA officers are charged with protecting passengers and making final judgments on which items are permitted on aircraft. In our review of this situation, the officer's decision complied with approved procedures. We recently reinforced that training on the procedures with every front line TSA officer. TSA officers have the discretion to deny passage of an item if they cannot definitively rule out that the item could be used as a weapon, or perceived to be a weapon, including replica weapons."
The Zilka family says it understands the need for heightened airport security, but Levi's father believes his son was not treated fairly.
"We understand that things are scary out there right now but taking a toy from a five year old doesn't enhance national security."