Travel industry to launch coalition to lobby Trump as international visits to US decline
The U.S. travel industry, which is dealing with a significant drop in international visitors, is launching a coalition made up of a variety of American businesses that will join efforts to energize foreign tourism.
In the first six months of 2017, international visitors to the United States dropped 4 percent ─ to 41 million ─ compared to the same period in 2016, according to data from the National Travel and Tourism Office.
Overseas arrivals just in July dropped 9.3 percent compared to the previous year.
PASSENGERS SHOVED CAT INTO CARRY-ON LUGGAGE, POLICE SAY
Nevertheless, according to Commerce Secretary Wilbur Ross, those July visitors spent an estimated $21.2 billion on travel and tourism activities within the U.S. — an increase from the same month in 2016, he noted.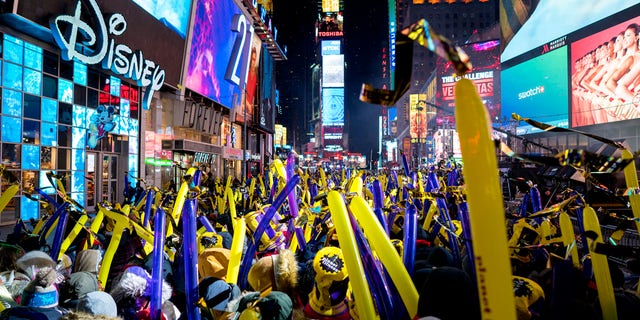 Industry leaders and experts have placed part of the blame for the drop in tourism on President Donald Trump, who infamously launched his campaign with a critique of Mexican illegal immigrants and not long afterward called for a total ban on travel from several majority-Muslim countries.
However, others think the strength of American currency and new security measures involving flights to the U.S. are causing the slowdown.
MAN ARRESTED AFTER TRYING TO TAKE SHORTCUT ACROSS MIAMI AIRPORT RUNWAY
According to the U.S. Travel Association, international travelers spend around $4,300 when they visit the U.S. and stay an average of 18 nights. Overseas travel spending, amounting to $246 billion in 2016, directly supports about 1.2 million American jobs.
Jonathan Grella, executive vice president of public affairs for the U.S. Travel Association, told the Los Angeles Times that the declining numbers are an "undeniable wake-up call" and that "we must turn this into a national priority."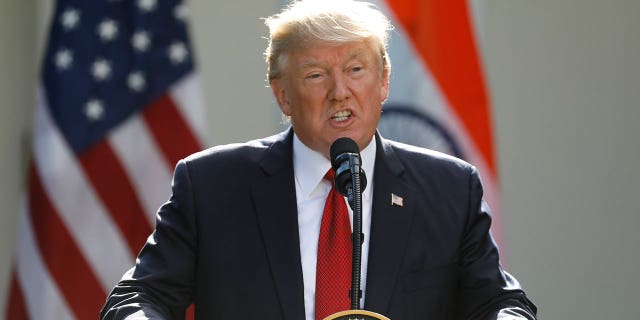 The trade group plans to launch a coalition with other U.S. industries, called "Visit US." The goal is to send the message that the U.S. welcomes international visitors, Grella said, adding that the travel group plans to announce more details in the next few weeks. The American Hotel & Lodging Association is reportedly one group that will be in the coalition.
FOLLOW US ON FACEBOOK FOR MORE FOX LIFESTYLE NEWS
Although Grella did not specifically blame Trump's anti-immigration rhetoric for the drop in international visitors, he said that he hopes for more balance from the White House in the future.
"We want to get to the place that the administration says we are closed for terrorism but open for business," Grella said.