Train passenger found guilty of assault after stuffing cash in man's mouth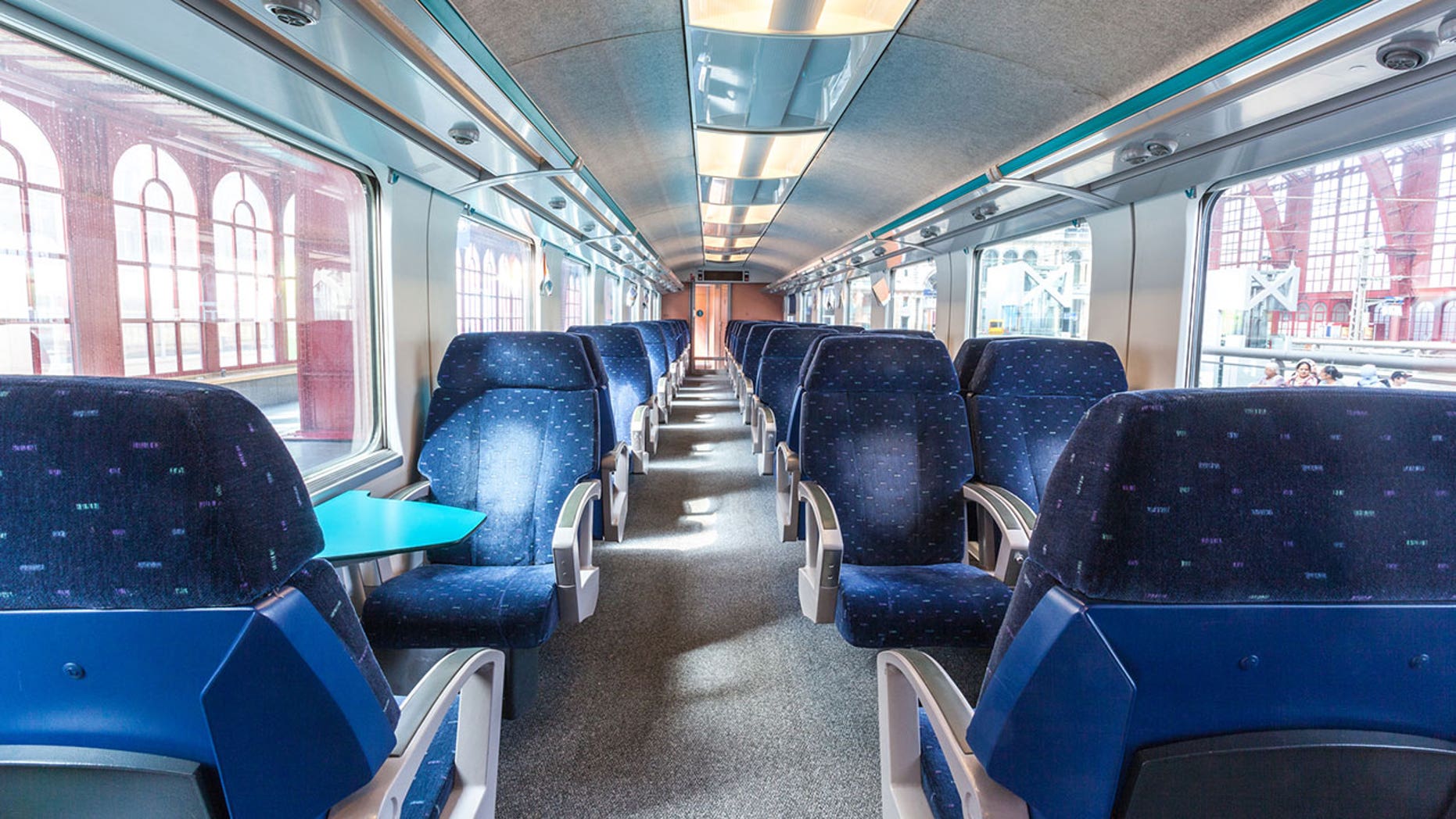 A train passenger in England is making headlines for gifting his fellow rider with cash, but the story isn't quite as pleasant as it sounds.
Leslie Gilmer, 69, was recently found to be guilty of "assault by beating" after forcibly stuffing a 10-pound note into another man's mouth aboard a train from London to Exeter.
According to The Telegraph, Gilmer became upset with fellow passenger Peter Ellis after Ellis admonished Gilmer for sneaking into the first-class section to steal food and wine on five separate occasions during a train trip in November 2016. Shortly afterward, Ellis claims Gilmer returned to the first-class section, grabbed Ellis by the head and stuffed the money into his mouth.
HARRY POTTER TRAIN ATTRACTION IS GETTING TOURISTS IN TROUBLE
"I felt an object being pushed into my mouth," Ellis, who himself is employed as a personal injury barrister, recounted at the trial. "I smelt stale alcohol. The defendant's speech was not coherent but he said 'Eat this you ----.'"
Gilmer, however, claimed that he never intended to steal any of the items he took — and further, that he never stuffed any money in Ellis' mouth.
"I had every intention of paying for [the snacks]," Gilmer told the court. "I was confronted by Ellis who said 'Why was I stealing?'"
"He was calling me a thief," Gilmer added. "That's when I confronted him and said, 'How dare you say I am stealing food.' He advised me he was a barrister and I said, 'In that case I will see you in court.'"
The Telegraph also reported that Gilmer claimed to have simply "dropped the money into Mr. Ellis' lap," although the magistrates overseeing the trial weren't buying it.
FOLLOW US ON FACEBOOK FOR MORE FOX LIFESTYLE NEWS
Gilmer was found guilty of "assault by beating," and ordered to pay a total of 1,740 pounds ($2,266) in fines and restitution, 250 of which ($325) went to Ellis.
Needless to say, Gilmer was not pleased with the outcome.
"I wouldn't give the three magistrates a job in a car wash," he was quoted as saying on his way out of the courtroom.