Top 5 unexpected fall foliage destinations
With fall about to hit, a common question I get from travelers is, "where can we see the most impressive fall foliage?" Though many of the most popular destinations like Vermont, Aspen, the Adirondacks of New York and Glacier National Park are must-see spots, they're also cost prohibitive due to their peak season popularity and the limited number of hotels (and hotel rooms) found in those areas.
Which is why I'm highlighting five unexpected destinations for fall foliage, both within and just outside of major cities. These destinations offer easy-to-get-to, breathtaking foliage and truly unique seasonal activities without the high travel price tag. In fact, by visiting these destinations instead of the more popular fall foliage locales, you can save well over 50 percent on many of your travel expenses. Hopefully this list of autumn escapes will help travelers enjoy the season with a fresh perspective.
1. Baltimore, Md.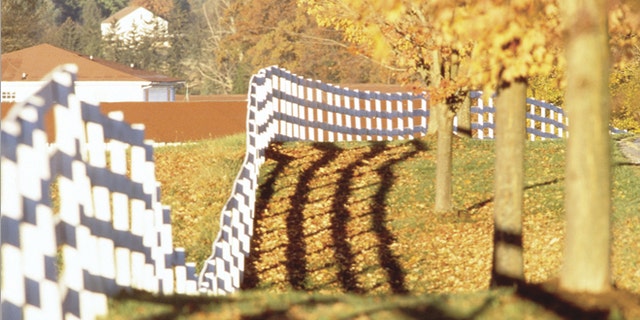 Baltimore might not be top-of-mind for fall leaves when compared to other Mid-Atlantic cities, but it has access to unforgettable foliage less than an hour away. And with a shoulder season that runs through November, travelers are sure to find fantastic hotel deals. While in Maryland, I highly recommend visiting Chesapeake Bay, the largest estuary of its kind in the United States, and a true Maryland landmark. During the autumn months, visitors will find a perfect line of red and yellow leaves that provide a striking contrast with the blue waters of the bay. I also recommend spending some time in Gunpowder Falls State Park. Even though this park is only half an hour north of Baltimore, its 18,000 acres of sprawling forest span two counties, making this destination a true sight to behold. During the fall, the thin Aspen trees shed their leaves, creating beautiful patches of amber corridors that litter this wilderness getaway.
Finally, just an hour outside of Baltimore, travelers can pay a visit to the Fair Hill Natural Resources Trails, which offer thousands of acres of open fields, and are popular spots for picnics, hikes and community events.
Sample Deal: $91/night for a 4-star hotel in the Downtown and Inner Harbor area – bookings on 9/11 for stays 10/17 – 10/20/13.
2. Minneapolis, Minn.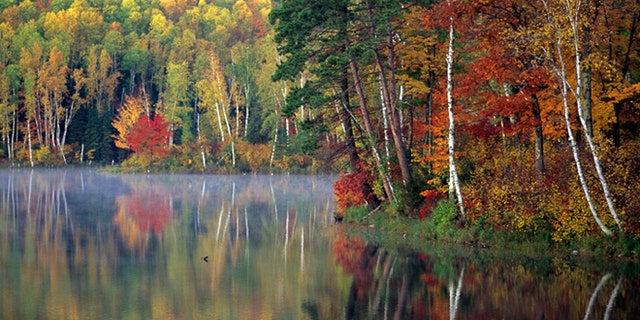 Illinois and Michigan are popular Midwestern states for fall foliage, but Minnesota – specifically Minneapolis – has some fantastic spots to visit, given its location amid the Mississippi River and various lakes. And, since summer is peak season for the City of Lakes, visitors will find fewer crowds and big hotel discounts in the fall. One of the must-see foliage spots is 30 minutes away from the heart of the downtown area at the Minnesota Landscape Arboretum. The Arboretum is part of the University of Minnesota and features over a thousand acres of public gardens, tree and shrub collections and natural habitats. Plus, visitors can have a taste of the organic foods grown on the premises while soaking in the area's national beauty.
Minneapolis also offers some other world-class parks within the city with great foliage like Minehaha, where visitors can bask in the mists of the 53-foot Minehaha Falls and Theodore Wirth Park where visitors can do anything from fishing in Wirth Lake, to playing volleyball on a lakeside beach, to teeing up for a few holes of golf.
Sample Deal: $81/night for a 3.5-star hotel in the West Minneapolis area – bookings on 9/11 for stays 10/17 – 10/20/13.
3. Salt Lake City, Utah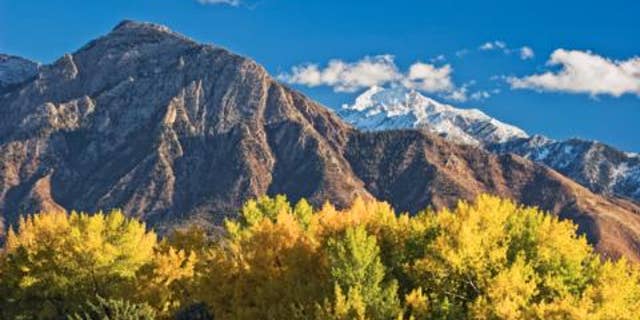 Utah is well-known for its pristine, powdery mountains during the winter peak season, but before the snow brings in higher hotel prices and crowds, travelers will find beautiful foliage just outside of Salt Lake City. One of the state's finest fall offerings is the Uinta-Wasatch-Cache National Forest. Fall photography enthusiasts will love the scenery here, as the landscapes of this wild backcountry offer dense forests, open fields and rugged hills that extend into Idaho and even Wyoming. Those just looking to drive through should take the Logan Canyon National Scenic Byway, a route where travelers can experience all of the majestic landscapes from the comfort of a car seat.
Sample Deal: $68/night for a 4-star hotel in the Salt Lake City Downtown area – bookings on 9/11 for stays 10/17 – 10/20/13.
4. Portland, Ore.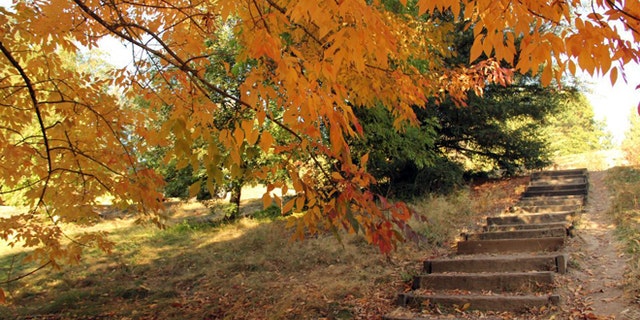 The Northeast is a well-known foliage hot spot, but travelers shouldn't undervalue the scenic splendors of the Pacific Northwest. For example, Portland displays fantastic foliage, and since the city heads out of peak season at the end of September, travelers are sure to find some great deals. The City of Roses offers some great landscapes for visitors who want a more urban autumn experience. For example, one of Portland's greatest offerings is its Japanese Gardens park, which hosts five uniquely-themed Japanese sanctuaries, and all of them look absolutely stunning during the fall. Considered one of the most authentic Japanese gardens outside of Japan, visitors can watch the transformations of many exotic plants, including the signature Japanese Maple.
Additionally, visitors on the hunt for a more domestically-themed fall getaway can try out Portland's Forest Park, which offers a wide array of hiking trails and the foggy, dreamlike beauty of the Pacific Northwest.
Sample Deal: $120/night for a 4-star hotel in the Downtown Portland area – bookings on 9/11 for stays 10/17 – 10/20/13.
5. Sacramento, Calif.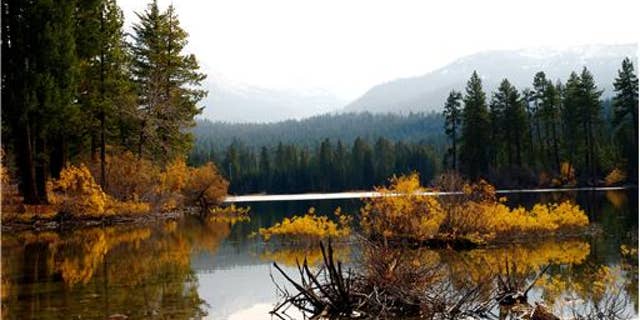 The city of Sacramento itself is beautiful during the fall, and given the fact that it's one of our value destinations for 2013 (as highlighted in Clem's post earlier this year) visitors can really stretch their travel dollars, and I recommend setting up a home base at a higher-star room for a fraction of the cost. Those looking for foliage need only look just outside the city for two destinations that shouldn't be missed—El Dorado National Forest and Antelope Creek. Located in the central Sierra Nevada mountain range less than two hours outside of the city, El Dorado National Forest is a true California treasure, with its majestic lakes and towering foliage attracting over 2.1 million visitors on a yearly basis. While one of this destination's main draws is its spring wildflowers, which are typically purple, in the fall the wildflowers are beautiful yellows and whites. I also recommend that visitors to this area check out Antelope Creek, which is only 30 minutes north of Sacramento and offers some of the most breathtaking foliage and best fly fishing sites in the state.
Sample Deal: $94/night for a 4-star hotel in the Downtown Sacramento area – bookings on 9/11 for stays 10/18 – 10/21/13.
Hotel sample rates are based on searches made on Hotwire.com on 9/11/13 for stays in October.