Top 5 hotels with cooking classes
When you go on vacation, you're trying to escape the everyday chores of home — and that includes cooking. But cooking can actually be fun, especially if you have a master chef offering instructions. Plus, the best part of going to a cooking class? You don't have to do the cleanup! Check out awesome hotels across the States (and one in Berlin because, well, why not?!) that offer on-site cooking lessons.
1. Mansion on Forsyth Park, Savannah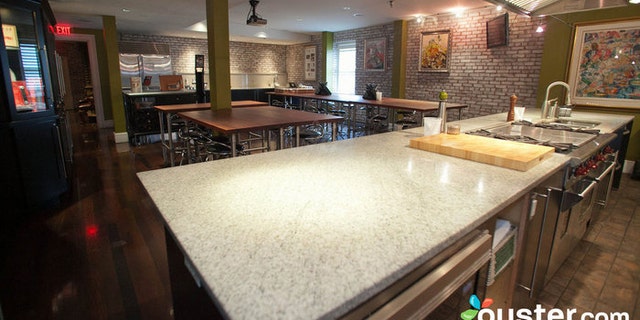 Savannah, where chefs such as Paula Deen got their starts, is arguably the food capital of the South. One of the city's top luxury hotels, the Mansion on Forsyth also boasts one of the city's top attractions: It's on-site cooking classes at the 700 Kitchen Cooking School. In classes of no more than fifteen students, the hotel's culinary director, Chef Darin Sehnert, teaches everyone from novices to (at least self-proclaimed) experts. Though different classes focus on a variety of cuisines, such as Italian and Caribbean, the most popular are the Low Country cuisine classes, where menus include delectable delights such as Low Country crab stew, angel biscuits, and green tomato cobbler. Classes are available for lunch and dinner; most last three hours and cost $100/person.
2. Relexa Hotel Stuttgarter Hoff, Berlin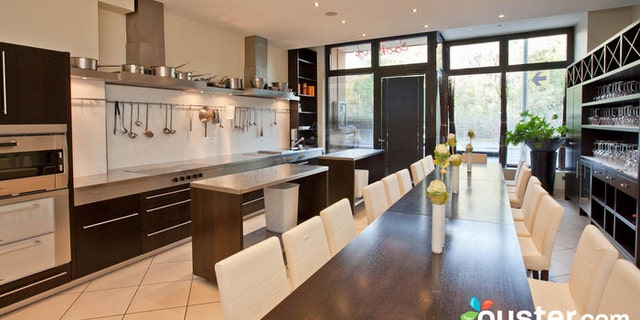 Centrally located in Kreuzberg, the Relexa Hotel has a sleek, modern look that extends to its on-site cooking studio. Often rented out for birthday celebrations or team-building business events, the studio offers cooking classes for groups. One of the most popular options is the three-course meal with wine pairings for ten people, which costs 800 Euros (about $1,027). Each student takes home a cute apron and chef's hat.
3. Cavallo Point, San Francisco Bay Area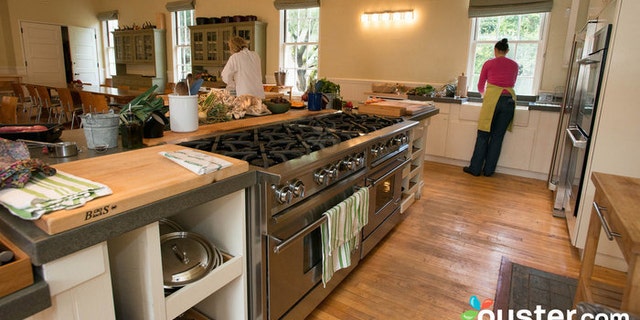 The closest hotel to the Golden Gate Bridge, Cavallo Point has a cooking school that many would say is the closest to culinary heaven and it is continuously ranked as a top spot to learn how to cook. The culinary school offers cooking classes as well as demonstrations, where large flat-screen TVs allow all students to get up-close and personal. Popular classes include Fish Bait Fridays and Soup and Sandwich Saturdays; both are $65/person.
4. Harrah's Resort Atlantic City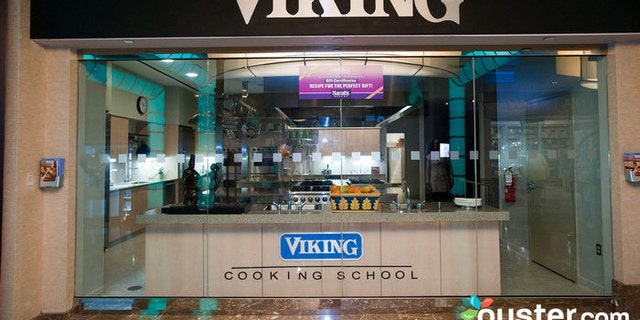 Harrah's encourages visitors to take a break from the slots (if just for a bit) to indulge in their sweet tooth at the Viking Cooking School. Adjacent to a gift shop stocked with Viking kitchenware, the culinary school is open seven days a week and has a calendar meant to appeal to all kinds of groups; there are Italian pasta parties for families, girls' night out classes (often with an island theme, for one reason or another), and even date nights with plenty of wine. Prices range from about $90 to $150/person.
5. Lake Austin Spa Resort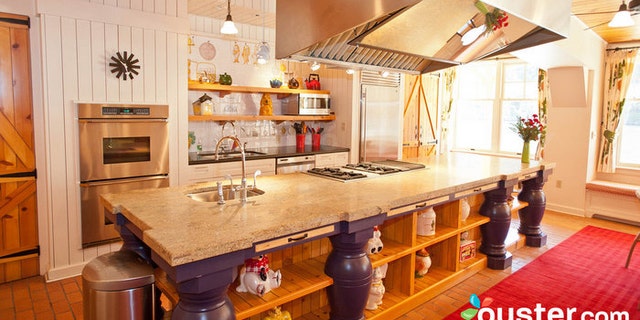 A wellness retreat, Lake Austin focuses on the health of guests by offering tons of fitness classes, as well as healthy cuisine at the on-site restaurants as well as the culinary school. The cooking class kitchen only offers classes during the second full week but all guests can attend for free — we'd go just so we could spend time in the quaint, sunny kitchen! The hotel brings in various renowned chefs from the area who lead classes focused on remodeled classic dishes, organic ingredients, and local fare.
More from Oyster
The best coffee bars across the states
Take a food tour around the world