Top 10 pool parties around the world
Nothing beats the summer heat like a perfect pool dip. Starting to plan your summer vacation? Resorts around the world are stepping up their pool game to offer the latest activities both kids and adults will enjoy all vacation long. Whether you want to swim up to the in-pool bar for a cocktail or take a paddleboat around a giant manmade lagoon, these hotel pools are breaking all the rules when it comes to putting on the ultimate pool party.
Don't worry-- you still have time to work on your cannonball before hitting the deck.
1. Party in the country's only rainforest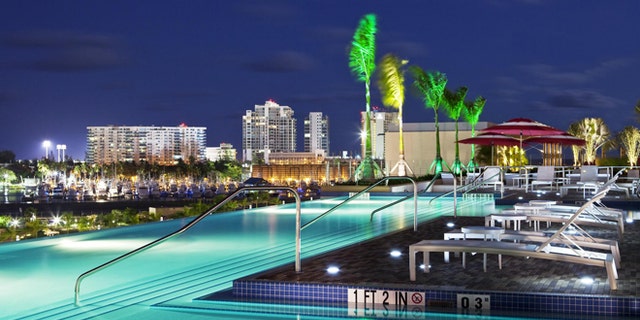 The Sheraton Puerto Rico Hotel & Casino offers up San Juan's best address directly in the heart of Puerto Rico's capitol city. As the Caribbean's first LEED-certified property, guests indulge in views of the city from the infinity pool. The location is ideal for cultural escapes into Old San Juan and adventures to the famed El Yunque Rainforest (the only rainforest in the U.S.)
2. Hawaiian Underwater Party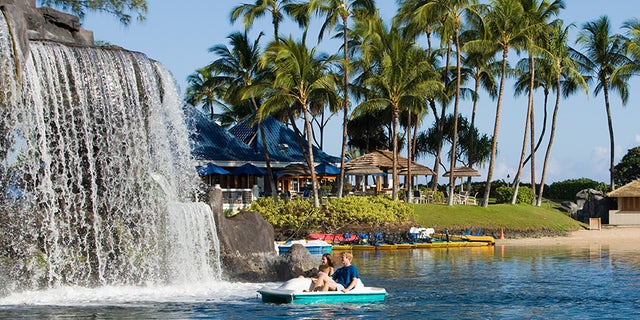 Hilton Waikoloa Village, a 62-acre Pacific playground on Hawaii Island, features a salt-water lagoon where guests can have a Hawaiian water party with hydro-bikes, kayaks, paddleboats, while amongst reef fish and green turtles. For some fun in the sun, guests can ride down a 175-foot waterslide and waterfall at the Kona Pool.
3. Swim-out Suites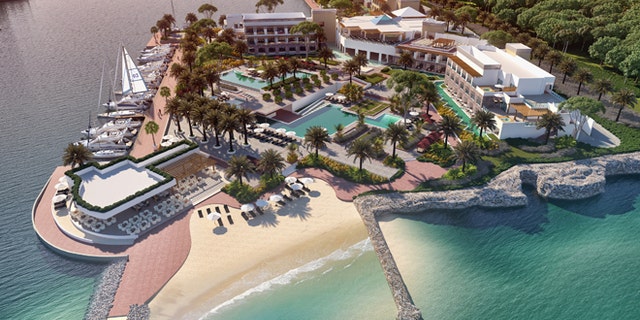 AlSol Tiara Cap Cana, opening June 1, the resort's sociable collection of pools and swim-out suites are situated in a marina, including the Blue Lotus Bar destined to become Cap Cana's hottest new swim-up bar and nightlife spot with resident and visiting DJs. Swim-out pools even wrap around the first floor of suites so guests can wake up to fun in the sun.
4. Underwater Parties on Vieques Island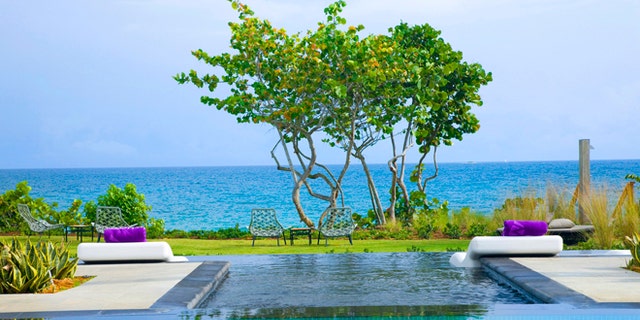 The W Retreat & Spa boasts a two-level infinity "WET" splash pool that features an underwater sound system streaming custom mix directly through the water. With built-in lounge chairs in the water, complimentary poolside Wi-Fi, personal TVs inside cabanas and island-themed cocktails, the party is rocking on Vieques Island.
5. Rainforest Pool in Costa Rica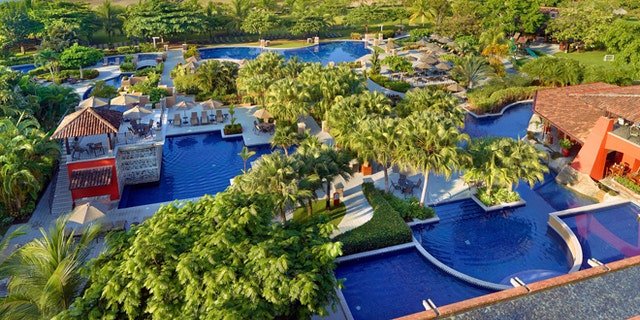 Nestled between the Pacific Ocean and a 1,100-acre rainforest, experience the ultimate ocean-side pool in at Los Suenos Marriott Ocean & Golf Resort. Whether seeking an adventure gliding from tree to tree on a canopy tour or simply lounging at palm-lined pool, vacation fantasies will come to life.
6. BBQ Summer Series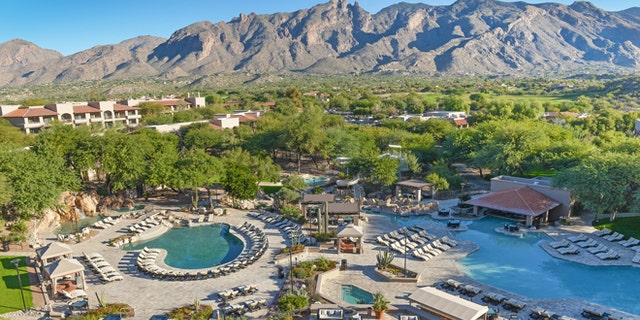 Westin La Paloma Resort & Spa invites travelers to escape the heat and ring in the summer with a poolside beach party BBQ series. The weekly themed party boasts live entertainment, giveaways, cocktails and BBQ. The series takes place alongside the pool oasis featuring one of Tucson's longest resort water slides and complete swim up bar/grill.
7. Poolside Brunch Party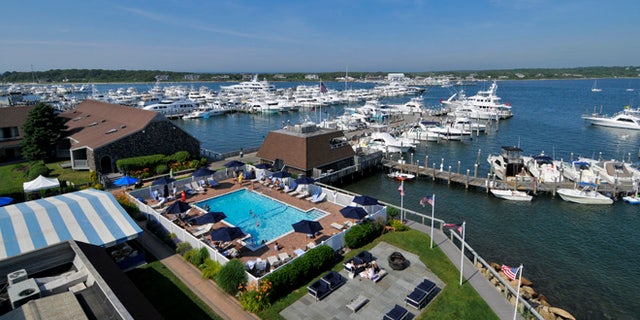 Montauk Yacht Club Resort & Marina has partnered with the Koch Brothers of DMK Entertainment Group. Famed twins Daniel and Derek, known for their electrifying events, will produce a signature series of poolside brunches each throughout the summer. The dynamic duo will also bring back the RISE party series featuring celebrities and live acts.
8. Video Game Waterslide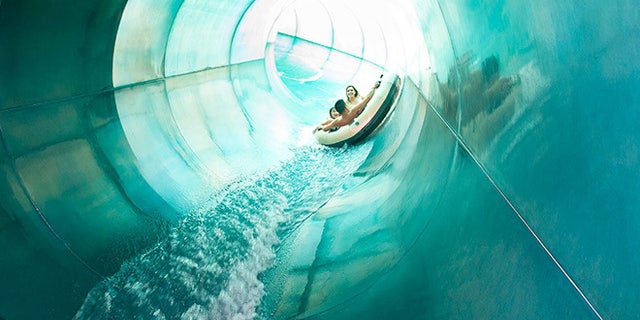 North America's largest family of indoor waterparks, Great Wolf Lodge, is upping the aquatic ante with the introduction of Slideboard, a first-of-its-kind interactive video game waterslide. There are only six Slideboards in the world and Great Wolf is owner of half. Using rafts that double as video game controllers, riders careen through the turns of an LED-equipped flume, scoring points by mashing buttons that correspond to the flashing lights zooming by.
9. In-pool Stage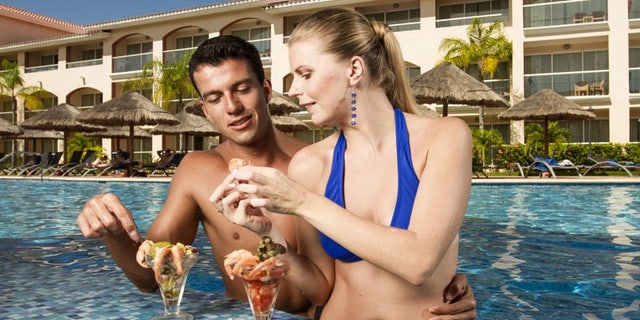 Sandos Playacar Beach Resort features a swim-up bar so guests never have to leave the waters of the adult's only pool. An in-pool stage also creates a venue for live entertainment and music during the day.
10. Sundowner Shooters in Florida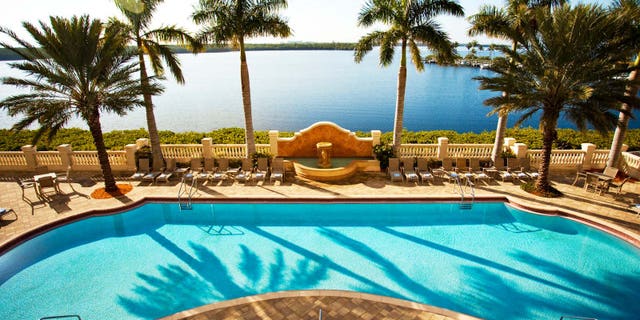 Sundowner Shooters in Florida: Swimmers at The Westin Cape Coral Resort at Marina Village enjoy views of the Gulf of Mexico, Caloosahatchee River and the Tarpon Point Marina. Guests can also enjoy a complimentary Sundowner shooter at Nauti Mermaid Dockside Bar & Grill. A mix of orange vodka and sour mix, guests will enjoy a Floridian celebratory toast.