Sharpen your pencils and pack your suitcase. Here is our list of the world's most literary cities.
1. Edinburgh, Scotland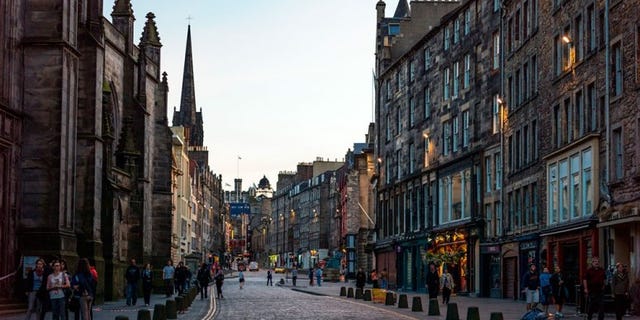 It's practically mandatory that visitors to Edinburgh travel by the book. The atmospheric city—which has inspired more than 500 novels—passionately keeps its written tradition alive, from the verse of 18th-century bard Robert Burns (who even merits an iPhone app) to the works of modern-day writers like Ian Rankin and Alexander McCall Smith. On tap are two different pub crawls, a walking tour, and excursions specific to Rankin's Inspector Rebus and Irvine Welsh's Trainspotting.
If you're short on time, head straight to the Writers' Museum located in a 17th-century building reached by a narrow stone passageway. Exhibits are devoted to a powerhouse literary trio: Burns, Sir Walter Scott, and Robert Louis Stevenson. For more adventures in Edinburgh and beyond, VisitScotland.com offers "A Traveller's Guide to Literary Scotland."
2. Dublin, Ireland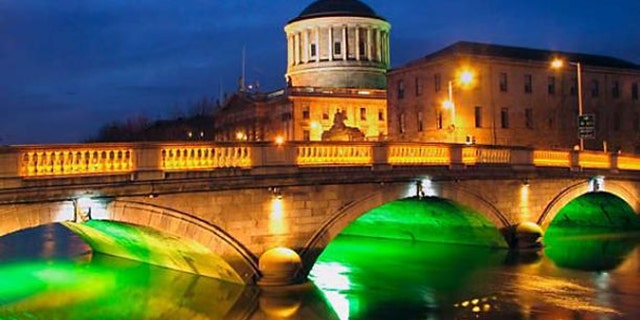 In the Irish capital, the written word is as celebrated as a pint of Guinness. Join the revelry on the Dublin Literary Pub Crawl as spirited actor-guides serve up entertaining facts in taverns where James Joyce and other scribes sought sustenance and found inspiration. Follow famed Joycean character Leopold Bloom through the city with VisitDublin.com's "In the Steps of Ulysses" self-guided tour (audio or print).
The Dublin Writers Museum celebrates the spectrum of the country's literary heritage, beginning with its roots in Irish poetry and Celtic storytelling. The Abbey Theatre, founded by poet W.B. Yeats in 1903, is still going strong with productions by classic and contemporary playwrights. Don't leave town without being dazzled by the Book of Kells, an illuminated manuscript from the Middle Ages housed in the Old Library at Trinity College.
3. London, England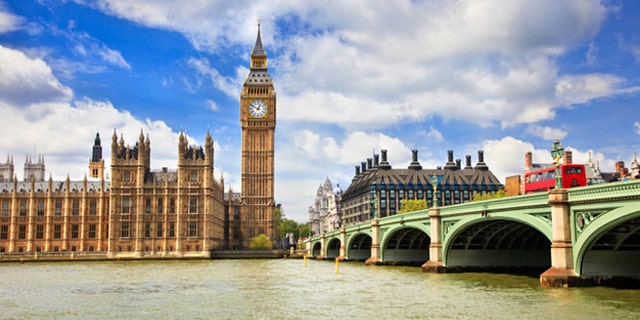 Listing London's literary-related sites and pastimes could fill a book even lengthier than Harry Potter's seven wizardly adventures combined. For starters, get out and about on one of London Walks' lively jaunts. More than a hundred are offered every week, among them Shakespeare's and Dickens' London and the Literary London Pub Walk. Be sure to get an up-close look at the Bard's First Folio at the British Library, unusual in that its literary gems are on display and not tucked away in a vault.
For Sherlock Holmes fans, VisitLondon.com has an itinerary for following in the sleuth's footsteps. If your style is more suave James Bond, stop by Dukes Bar, where the martinis inspired Ian Fleming to make it 007's signature drink. Before strolling the city's streets, download the Get London Reading app, or check out the interactive map version, featuring more than 400 books associated with specific locales around town.
4. Paris, France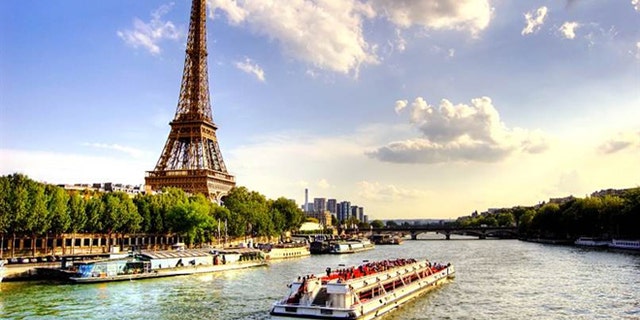 Pucker up and leave a lipstick print on Oscar Wilde's tomb in Père-Lachaise Cemetery. The Irish playwright, whose grave is a magnet for zealous mourners, was one of many expatriate writers who sought inspiration and joie de vivre in the City of Light. Would-be Hemingways can polish up their own masterpieces at a sidewalk table at Les Deux Magots, a St. Germain café he frequented, or explore the literary side of the Latin Quarter, his onetime home, with Paris Walks.
French writers, though, have pride of place here with house-museums devoted to Victor Hugo and Honoré de Balzac. Bibliophiles will feel right at home at the hotel Le Pavillon des Lettres, where each of the 26 rooms is dedicated to a letter of the alphabet and represents a famous writer.
5. St. Petersburg, Russia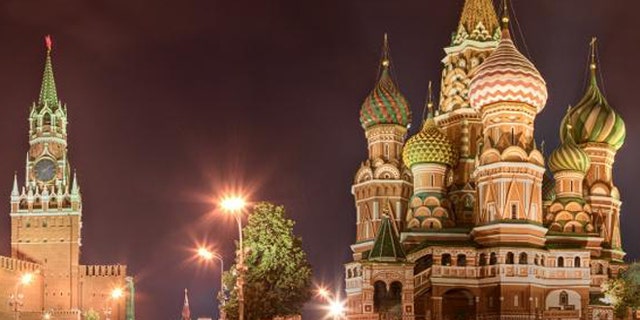 This vibrant baroque- and neoclassical-style city in western Russia has a dark side to its literary history. Trace the route of Crime and Punishment's murderous Raskolnikov from his abode to the unlucky pawnbroker's storefront with Peter's Walking Tours (by private booking; there's a forum for finding fellow travelers to split the cost). Visit the residence of the epic's author, Fyodor Dostoyevsky, where he spent his final years and penned The Brothers Karamazov.
The Aleksandr Pushkin Memorial Apartment Museum marks the spot where the 37-year-old author died in the study and plunged the country into mourning. Like an unfortunate character in his most famous work, Eugene Onegin, Pushkin was fatally wounded during a duel. At the nearby Literary Café, he dined for the last time before meeting his tragic end.
See all 10 literary cities at National Geographic Traveler
More from National Geographic Traveler
Portraits from a Nat Geo Photographer