When it comes to culture, France has always been in the vanguard. And while the country is rightly celebrated for its contributions to food, film and fashion, savvy travelers know that French influence also sets standards around the globe for hotels. Whether you crave classic or contemporary, intimate or extravagant, you'll find a hotel on this list that's just right for you. Attributes range from royal histories and unforgettable settings to sumptuous spas and exceptional restaurants, making each property its own distinctive haven.
1. Shangri-La Hotel, Paris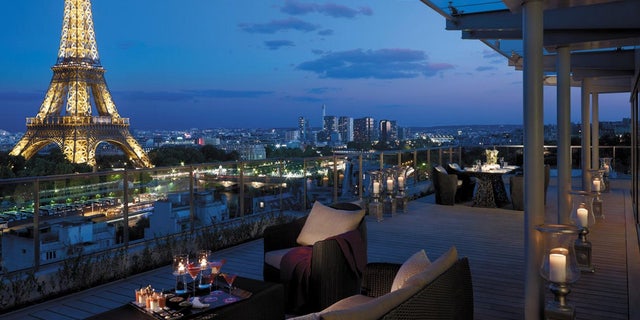 Oozing Old World elegance without being fussy, Shangri-La Hotel, Paris is a hotel connoisseur's dream come true in an ideal location just around the corner from the avenues Montaigne and George V. Built in 1896 as the private residence for Napoleon Bonaparte's grandnephew, it underwent a full restoration, including a luscious redesign of its interiors by Pierre-Yves Rochon. Each of the 81 guest rooms and suites is its own oasis, but those we love best have to-die-for views of the Eiffel Tower and the River Seine. Along with an expected fine French gourmet restaurant, L'Abeille, the hotel offers La Bauhinia, serving French dishes with an Asian twist, and the first Shang Palace in Paris, offering a menu influenced by Cantonese culinary traditions.
2. Hotel Du Palais, Biarritz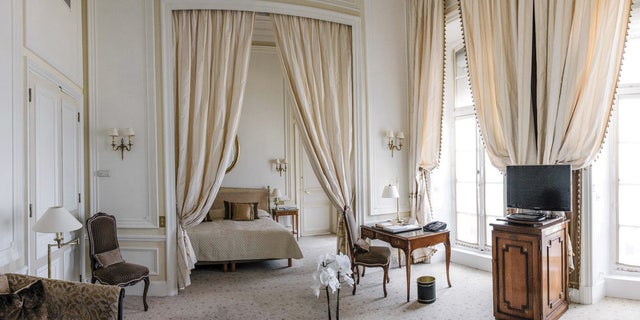 It seems obvious that a hotel is going to be out of the ordinary when it was once the summer home of Napoleon III and Empress Eugénie. Lovers of historic luxury return here year after year for the palace's timeless elegance, which can be seen from the tasteful lobby to the refined bedrooms and suites. The outdoor saltwater swimming pool blends into the adjacent Grande Plage ("big beach"), while a Roman-style indoor pool makes the five-floor Le Spa Impérial an oasis unto itself. Taking diners on a journey into the culinary pleasures of the Belle Époque era, La Rotonde features a magnificent setting and sea views. In a day and age when haute hotels are warring to see which can make the most of minimalist luxury, Hôtel du Palais keeps on doing what it does best: indulging with a kind of classic decadence that never goes out of style.
3. Hotel de la Cite, Carcassonne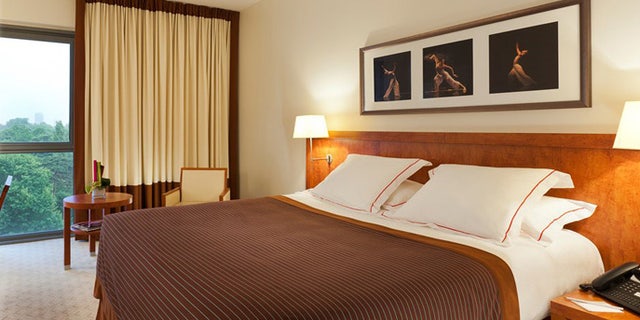 Tucked between the Château Comtal and Basilica of Saint-Nazaire — all within the walled medieval citadel of Carcassonne — Hôtel de la Cité is both historic monument and luxury hotel. With original neo-Gothic details and stone walls, this property houses just 60 individually styled guest rooms and suites, with details that range from furnishings crafted by local artisans to panoramic views of the citadel. Despite its intimate size, this property is home to fine dining on a grand scale. Foodies will relish the casual Brasserie Le Donjon, the private La Cave wine cellar, Le Jardin de l'Évêque for seasonal al fresco dining and La Barbacane, where creative French cuisine is served in a dramatic setting.
4. La Reserve Ramatuelle, Ramatuelle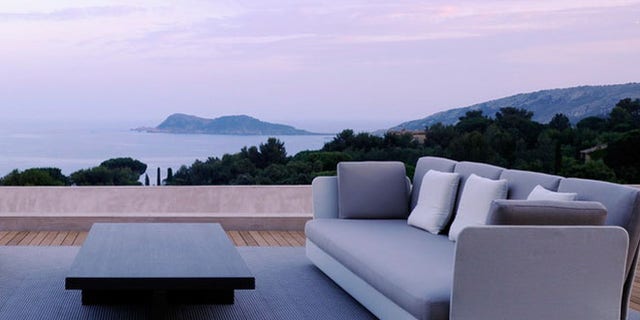 The chic Zen style of this boutique hotel is a lovely contrast to the medieval hillside town of Ramatuelle that it inhabits. It offers just the right distance from Saint-Tropez — far enough to be considered a true sanctuary, but close enough to make sure you don't miss out on the action. Every detail feels designed to foster harmony with the Mediterranean setting, from private terraces or gardens to a white-and-earth-tone color scheme to open spaces that flow into sky and sea. With just eleven villas and 28 guest rooms and suites, intimacy is ensured. As for indulgence, it can be found at the stunning spa and house restaurant, serving light fare with a focus on well-being.
5. La Belle Juliette, Paris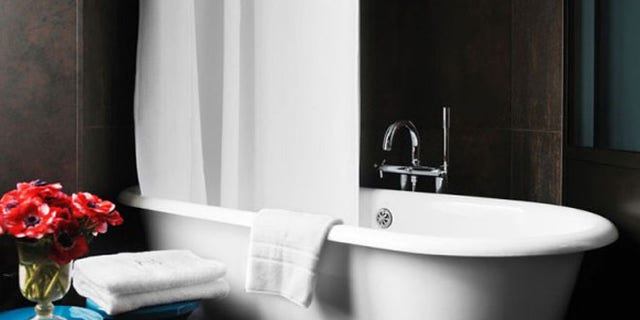 These days being a socialite usually means lots of bad behavior and your own reality TV show. But once upon a time, a socialite embodied culture and grace. Born in 1777, beloved by Châteaubriand and best friends with Madame de Stael, Juliette Récamier held her salons in her apartment in Abbaye-aux-Bois. Her elegant lifestyle is the inspiration for the nearby, 34-room La Belle Juliette, beginning with rich seductive color schemes and tasteful boudoir style. Indulgences include leisurely morning meals and afternoon tea at The Talma, seasonal beauty treatments at the spa and bespoke cocktails at the bar. A coveted Left Bank location among the boutiques and cafés of Saint Germain des Près completes the appeal of this intimate escape.
6. U Palazzu Serenu, Corsica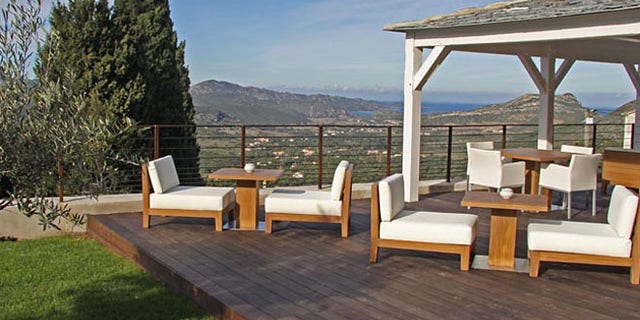 Adrift in the Mediterranean Sea, the French island of Corsica has been influenced by its proximity to Italy, as is evidenced by this seventeenth-century, Florentine-inspired palace in Olettu. Completely refashioned by interior designer Nathalie Battesti, U Palazzu Serenu is made for modernists, from its sleek furnishings to its appealing art collection. Exclusivity is the defining trait here — there are just six guest rooms and three suites, and the restaurant hosts no more than 25 diners at a time. In season you can enjoy Mediterranean cuisine and a wine list of Corsican vintages on the terrace with views of the Gulf of St. Florent. With its breathtaking style, infinity pool, wellness area and location just an hour and a half from Paris, this hotel makes a unique island escape.
7. Le Negresco, Nice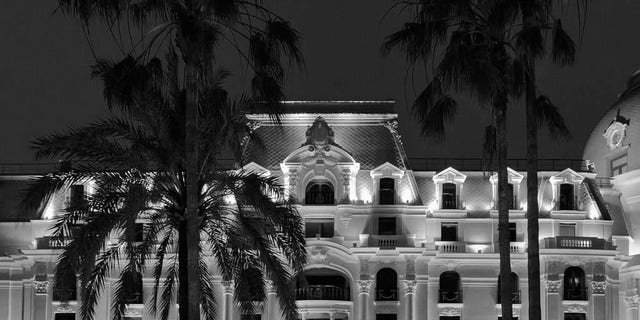 A national historic monument opened in 1913, Negresco enjoys a picturesque setting overlooking the Bay of Angels. Every inch of this property is a celebration of l'art de vivre, an aesthetic that can be credited to owner Jeanne Augier. A collection reflecting the greatest periods of French art and craftsmanship adorn the accommodations and public spaces. Of particular note are the carousel horses in La Rotonde restaurant and the rich wood paneling in Le Relais bar. Bedrooms and suites are individually styled to please even the most drastic of decorator mood swings, and guests will find Louis XIII, Art Deco and everything in between, all in the heart of Nice just steps from a private beach.
8. Altapura, Val Thorens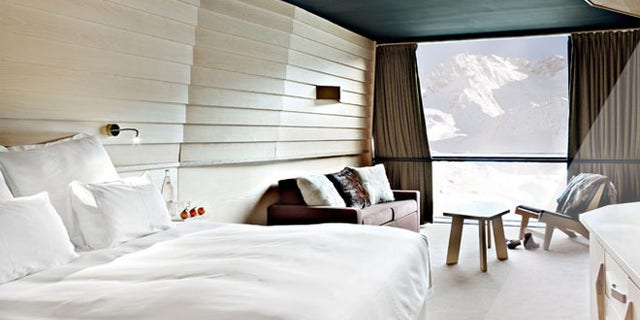 This fabulous alpine ski resort feels as if it was designed by a Scandinavian Fellini. Its sloped walls may make some visitors dizzy, but we think they give the guest rooms and suites a cozy, postmodern cavern-like ambience. White on white on white brings the outdoors in, but interiors manage to feel warm and inviting. We love the attention to individual details, from the intricate wood cutwork to the designer deer heads on the walls. This ski-in/ski-out hotel resides in Val Thorens, the highest resort in Europe in the largest ski area (Three Valleys) in the world. No wonder its many services include an extreme sports concierge. Also on offer are Pure Altitude Spa, Enfants Terribles for brasserie dining and La Laiterie for traditional fondue at the end of a long, exhilarating day.
9. L'Oustau de Baumaniere, Provence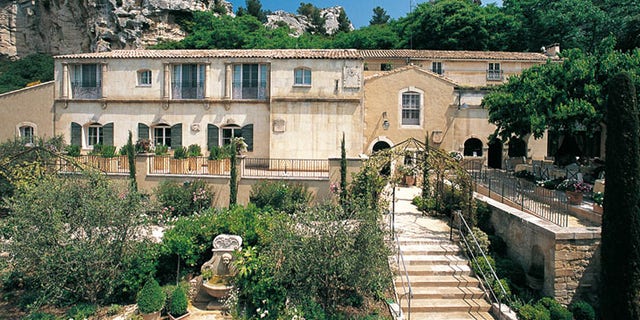 Originating in 1945, this quaint Provençal retreat is made up of three distinct dwellings: L'Oustau, La Guigou and Le Manoir. Though the architecture may pay tribute to the past, many of the interiors are beautifully styled by contemporary decorators, whose visions include singular details — in one suite, a tree has been planted right in the middle of the room! The grounds feature an organic kitchen garden, with produce that contributes to the subtle flavors served at the house restaurant. For those who want a hands-on culinary experience, cooking classes are offered. And for those who prefer to leave their meals to the chef and spend their spare time relaxing, the striking Spa Baumanière offers a hammam and treatment rooms opening onto a patio.
10. Chateau les Crayeres, Reims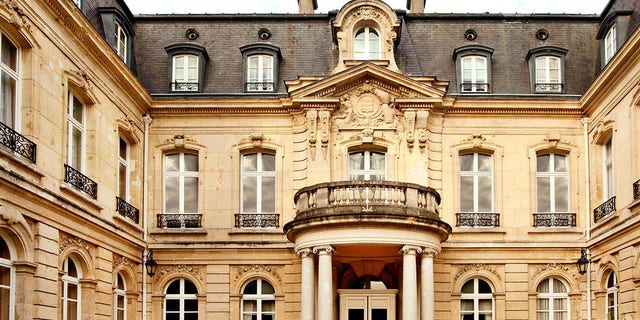 With tasteful interiors designed by Pierre-Yves Rochon, this château is stylish as well as historic — it was built in the early 1900s for the Marquis and Marchioness of Polignac. While some of its twenty spacious guest rooms and suites look onto Reims Cathedral, all enjoy a feeling of seclusion within acres of private parkland. For gastronomes, Le Parc restaurant serves French haute cuisine complemented by an excellent wine list, and Le Jardin brasserie presents more casual fare in a contemporary venue with tables looking onto the kitchen and/or gardens.
More from Gayot
Photos and More Information on the Top 10 Hotels in France