The world's coolest indoor water parks
We know—it's still cold outside and you're dreaming of beaches. Consider this the next best thing: awesome indoor water parks around the world equipped with pools, water slides, swim-up bars, and in some cases, all-year "sunlight."
1. Kalahari Waterpark Resort, Ohio, U.S.A.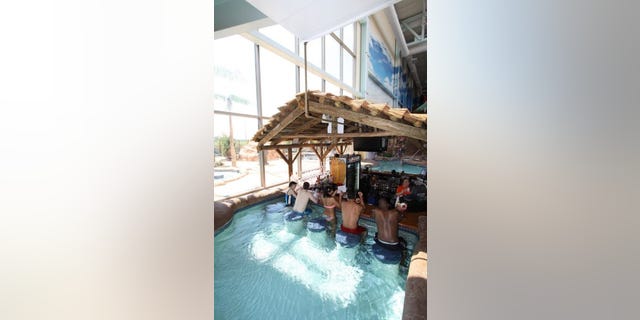 This is the granddaddy of America's waterparks. Covering a massive 173,000 square-feet, Ohio's Kalahari is the largest indoor waterpark in the country, designed with an African motif and a roof system that allows for year-round natural light (spring sunbathing, anyone?). Beyond its vast village of condos and spa, there's a newer 215,000 square-foot convention center. (Because the corporate team that works together, waterslides together.)
2. Avalanche Bay, Michigan, U.S.A.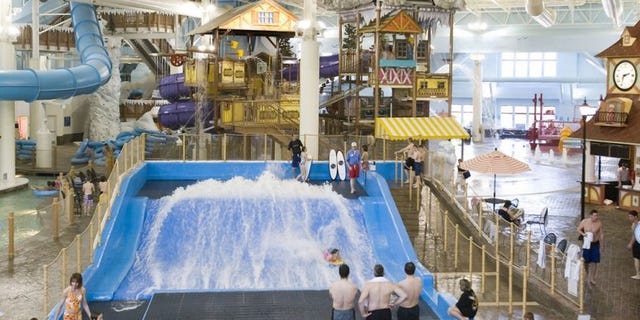 Located in the shadow of one of the Midwest's most accessible ski destinations, Boyne Mountain is home to Avalanche Bay, Michigan's largest waterpark. Spanning a whopping 88,000 square feet, Avalanche is open year-round, making a trip to its tropical 84-degree indoor wonderland a reality, après ski.
3. Happy Magic, Beijing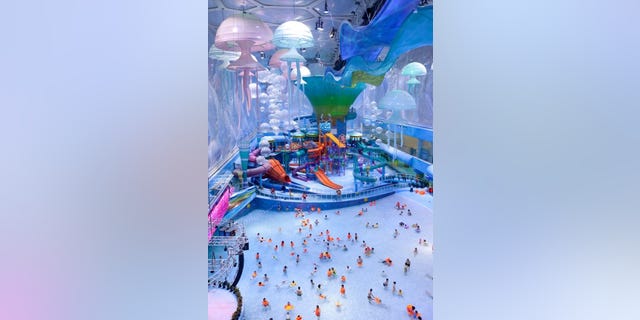 Officially known as the Beijing Water Cube Water Park, Happy Magic is part of the National Aquatics Center and is now Beijing's most visited tourist spot after the Great Wall. Thanks to a major renovation in 2011, the place looks even more futuristic than on opening day in 2008: think splashy colored tubes, transporting human water rockets through a system of slides twisted this way and that.
4. Tropical Islands Resort, Krausnick, Germany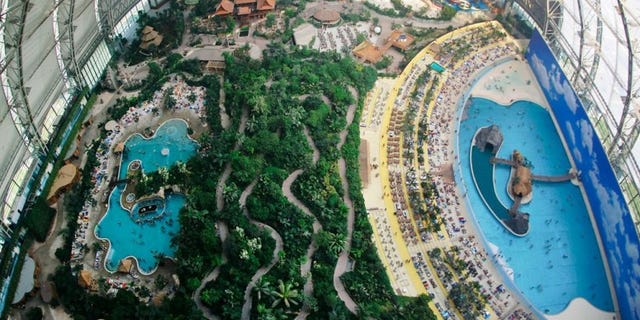 We wouldn't think to add a visit to a waterpark onto a trip to Germany, but Tropical Islands Resort—an hour south of Berlin—looks truly tempting. Housed in a biodome, Europe's largest tropical spa and sauna complex (over 100,000 square-feet) is anchored by real sandy beaches and turquoise wading pools—plus an entire wing dedicated to the "art of the sauna." Yes, please.
See more of the world's best indoor water parks.
More from Condé Nast Traveler
Six Things Every Smart Traveler Should Do This Month
Skip Provence! Go Here Instead