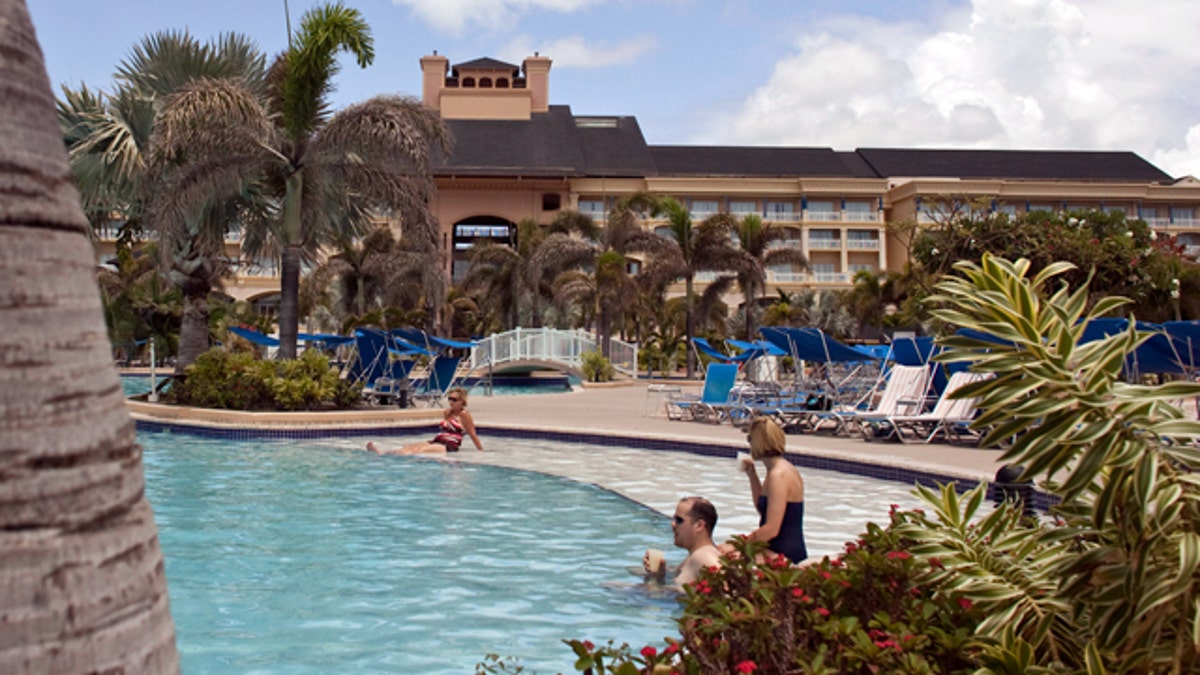 It starts out as a great online deal -- a $699 package including airfare and a three-night hotel stay. But by the time your vacation travel is over, you've shelled out $1,700.
The typical trip is laced with hidden costs outside the realm of your plane ticket and hotel room, from baggage expenses to toothpaste fees.
"It's an almost endless list of unknown costs," says David Lytle, editorial director for travel website Frommers.com.
Since the economic downturn, tourism outlets have been enticing cost-conscious consumers by promoting bargain travel prices but then having travelers pay for upgrades.
Savvy travelers can still stay within their budget for vacation travel if they know what to anticipate, says Glen MacDonell, director of travel services for AAA in Heathrow, Fla.
"Travel with your eyes open, and when you do plan your budget, realize these fees and charges may come into play," he says.
High-Flying Airline Fees
Gone are the days when checked bags, hot meals and in-flight movies were among the freebies of flying.
All of them, along with once-standard features such as overhead bin space and exit-row seating, have become fair game for fees on many airlines. Spirit Airlines now charges passengers up to $45 for each piece of carry-on luggage. With the exception of Southwest Airlines (NYSE:LUV), most airlines now charge $25 to $50 per checked bag. Boxed snacks and meals go for $5 to $10 per person.
"You add meals, baggage and some in-flight entertainment, and you've spent $200 more for that particular trip," MacDonell says.
American Airlines (NYSE:AMR) charges a "lap child" fee of 10 percent of the adult's fare for flying internationally with a child under age 2. American also charges a fee of up to $30 each way to join Group 1 General Boarding, the first group to board after first-class and business travelers. Southwest Airlines has introduced an EarlyBird Check-In fee of $10 each way for customers to board earlier than others.
Like your legroom? Expect to pay extra for exit row and aisle seats, even when flying coach for vacation travel. Several airlines including Spirit, Continental, United (NYSE:UAL) and JetBlue Airways (NASDAQ:JBLU) allow passengers to purchase exit-row seats as an upgrade. Costs vary depending on flight length, day and time, and the market.
"It's premium seating in economy class, which is an oxymoron," Lytle says.
Some airlines even charge what travel agent Liz Fisher calls a "real-person fee," meaning they pay a higher rate for booking through a real person. Fisher, owner of Cruise Holidays in Mandeville, La., says she's seen her customers pay more than $129 to book over the phone with a Southwest customer service representative.
"If you call and ask a question, it's going to cost you," Fisher says.
Hidden Hotel Costs
The infamous minibar with its $5 bags of chips may be the least of your concerns at hotels nowadays.
Many accommodations are luring travelers with attractive upfront room rates and then hitting them with extra charges at the checkout desk.
Complimentary continental breakfast, wireless Internet and gym use tend to be harder to come by at upscale, full-service hotels, whereas midscale and economy properties usually provide these and other amenities at no cost, MacDonell says.
Related Links:
Twitter Travel Deals: Snooze, You Lose