The Best Travel Deals on Black Friday and Cyber Monday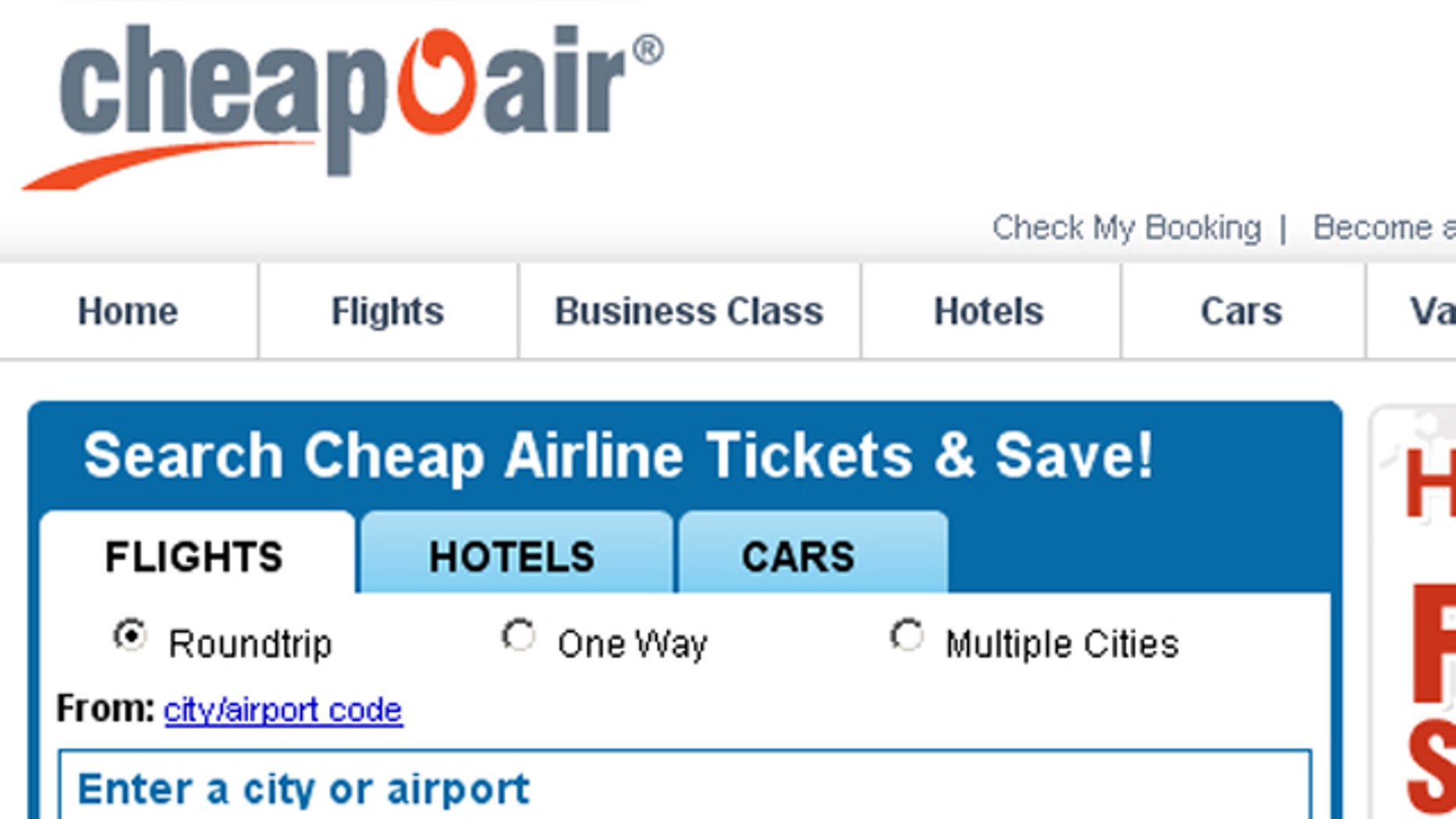 If there were truth in advertising, the shopping days before and after Thanksgiving known as Black Friday and Cyber Monday would be called Inventory We Couldn't Get You to Buy the Rest of the Year Days. It's long been true of retail stores on the Friday and has in recent years been true of Internet retailers looking to unload merchandise on the Monday. But is it also true of travel deals? You better believe it.
That said, there are some deals to be found. As with any promotion or daily sale, it helps to browse the offerings selectively. "Be aware of airline fees when you book, since they can make even the most alluring airfare deal quickly turn into a dud," says Jami Counter, senior director of TripAdvisor Flights, who notes there's a fee estimator tool on his site as well as guide to airline fees at TripAdvisor sister site SmarterTravel.com that'll help you "get a handle on airline fees and your total cost of air travel before you book your flight."
Another tool, which I've reported on previously, is the free airfare and hotel rate tracker available at Yapta.com. If either your airfare or hotel rate drops once you book it, many airlines and some hotels will refund the difference – though bear in mind that if you're booking a deal on Black Friday or Cyber Monday, your ability to make changes to either airfare or room rates may be restricted or forbidden, so verify terms and conditions with a relevant customer service rep before you book.
My cynicism aside, if you enjoy shopping as sport around Thanksgiving time, it helps to look at the two-day dealfest good naturedly, as well as with prior knowledge of what airfares and rates were like in your destination prior to the sale days, which are, admittedly, "a great marketing gimmick," says Genevieve Shaw Brown, senior editor at Travelocity, "and it allows hotels to call attention to pricing that's already quite low. She notes that Travelocity is having Black Friday and Cyber Monday sales, which won't go live until 12:01 a.m. on the actual days. What can one expect to see at the site once the sales are available? Brown says you'll spot "free night offers in beach destinations like the Bahamas, Jamaica, and Turks and Caicos and in ski destinations like Vancouver," as well as "up to 50 percent off at hotels in Hawaii" and "rates up to 40 percent off at hotels in major cities like Los Angeles, Chicago, and San Diego."
Counter notes that on Cyber Monday last year "we saw a handful of carriers, including JetBlue, Southwest, United, and Virgin America, launch fare sales" and that selected airlines will likely mount similar promotions.
So, keeping in mind the not necessarily contradictory sentiments of buyer beware and have fun, here are more potential deals as well as other things to keep in mind if you're travel shopping on Black Friday and Cyber Monday.
Watch social networking sites like a hawk
If your favorite airlines, hotels, and cruise lines have social media presences, such as dedicated Facebook fan pages or Twitter handles, Black Friday and Cyber Monday are good days to begin liking and following them. "My guess is that Facebook and Twitter will be a hotbed for flash sales on airfare and hotel stays," says Jeff Pecor, senior communications director at Yapta. "Many of the major airline and hotel brands that have embraced social networking as a marketing opportunity will be in vogue with the cyber-shopping theme, so I'd recommend following them immediately."
In terms of which Twitter handles to follow, Pecor recommends  @JetBlue, @SouthwestAir, @AirTran, @VirginAmerica, @UnitedAirlines, @RenHotels, @StarwoodBuzz. @IHG_Deals, @SanJuanMarriott. Pecor notes that IHG -- Intercontinental Hotels Group – has "already announced that they are conducting a special Twitter offer on Black Friday" and the "San Juan Marriott has said they are doing a special deal on Cyber Monday."
By way of example, the San Juan Marriott deal is valid for reservations booked between 12:00am and 11:59pm on Cyber Monday, Nov. 29th, 2010. On that day, you'd need to be following
@SanJuanMarriott on Twitter and at any point during the day you'd want to Tweet "I want to book a #CyberMonday vacation at @SanJuanMarriott," at which point you'd receive a direct message with a booking code as well as details about the offer.
Pecor adds that "as for Facebook, I'd recommend becoming a fan of the major cruise lines like Carnival or Norwegian. Cruise lines have become famous for issuing discount coupons or gift cards to Facebook fans on Cyber Monday and Black Friday."
More deals to consider
Another Cyber Monday deal at Marriott's Aruba resort enables you to buy two nights at the property's "leisure rate" – rates start at $294 a night – and get two nights free. The deal can be booked through the hotel's Web site or toll free number using promo code D52 and is valid for travel between April 26 and December 22, 2011.
Also bookable Cyber Monday, Anguilla's CuisnArt resort – yes, it's owned by the same outfit that makes the food processor -- will let you book seven nights for the price of five and will throw in a $250 food and beverage credit. With the promotion, rates begin at $580 per night and the offer's valid for travel between January 3 –April 2, 2011.
If you hope to visit New York City this fall -- and many do, as it's the busiest hotel season of the year --  try your luck with booking engines permitting you to snag an opaque hotel – a hotel whose name you don't know before you book it. But if you like a little more certainty, the Buckingham Hotel has made ever Friday in November and December 2010 a Black Friday, which means if you book a stay for the remainder of the year on a Friday you'll get 25% off your rate. There are blackout dates including Nov. 5-8, Nov. 11-13 and Dec. 1-4, and the promotion is non refundable.
Also keep an eye on your favorite travel blogs for Cyber Monday and Black Friday deals and promotions. When the CheapOair blog debuted last year it kicked off a "12 Days of Travel" contest on Cyber Monday, so chances are CheapO and its competitors may be preparing to do the same this year.