The best and worst airports in America
Just in time for the Thanksgiving travel rush: the 10 best (and worst) airports in America as rated by Condé Nast Traveler readers in 2014. Not surprisingly, the largest in the country take a beating, but many are slowly improving as more and more of you transit through them and demand better. The best? Just look to the Midwest...
1. Indianapolis International Airport (IND)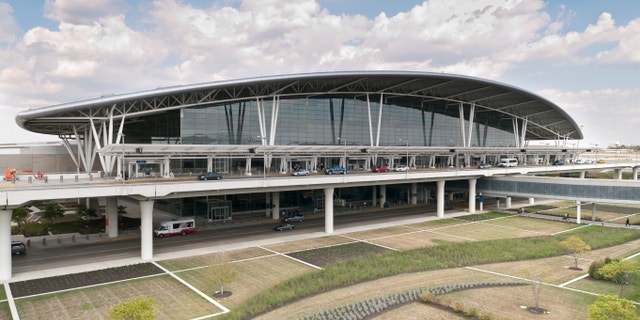 Indianapolis's six-year old terminal just feels Midwestern with its airy circular Civic Plaza at the center of it all. Unlike at most airports, the security checkpoints were designed to help people breeze through TSA procedures. Once through, the concourses are full of local favorites like Shapiro's Delicatessen.
2. Tampa International Airport (TPA)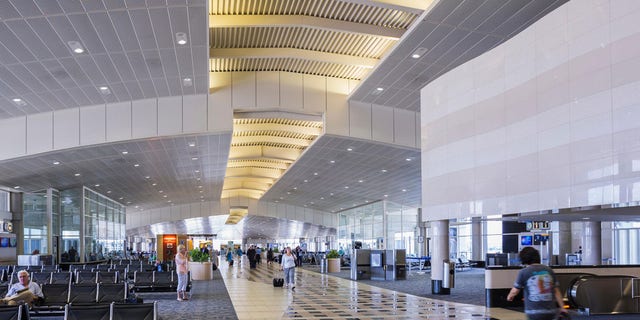 Tampa's airport feels like a vision of the future from 50 years ago (because it was), but think of this more as the timelessness of TPA. The shuttles taking people from the central terminal to the satellites were unique at the time, and they still function well today. It's an easy airport that's very close to downtown, and that makes it a winner.
3. Portland International Airport (PDX)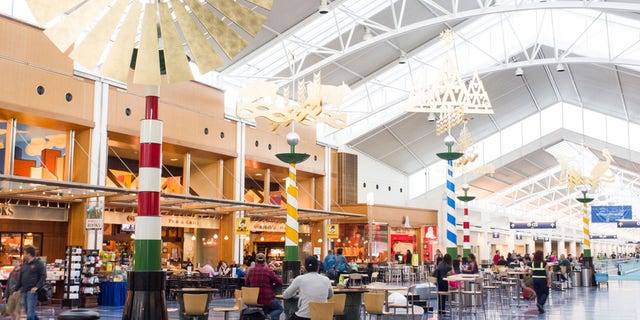 The love for Portland, Oregon's airport begins outside the airport itself. It is very well connected to the city, and not just by roads. Bike paths and a MAX light rail line make it one of the best connected airports in the U.S. Great local shops (yes, Nike counts as local) and free Wi-Fi make this one of the friendlier airports around.
4. Long Beach Airport (LGB)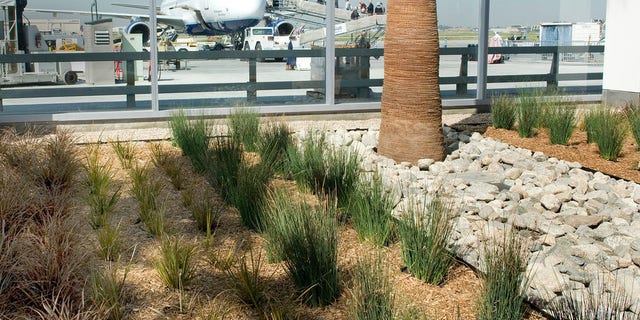 The classic 1940s-era terminal in Long Beach reminds people of the glamour of flying, but it's the new concourse that really makes the airport shine. Lined with palm trees (that shade an outdoor wine bar), the airport makes you really feel like you're in Southern California. An added bonus: Reader-favorite JetBlue dominates the airport.
5. John Wayne Airport, Orange County (SNA)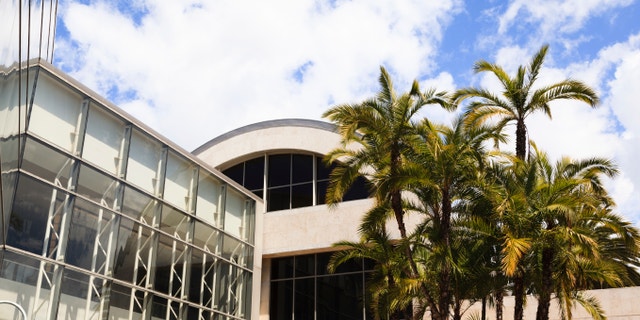 John Wayne Airport in Santa Ana, California is just downright easy to navigate. With a single, straight line concourse, it doesn't take long to get from the curb to the gate. Now, a brand new customs facility means travelers can fly nonstop to Mexico on the airport's largest carrier, Southwest, without having to trek up to Los Angeles.
6. Palm Beach International Airport (PBI)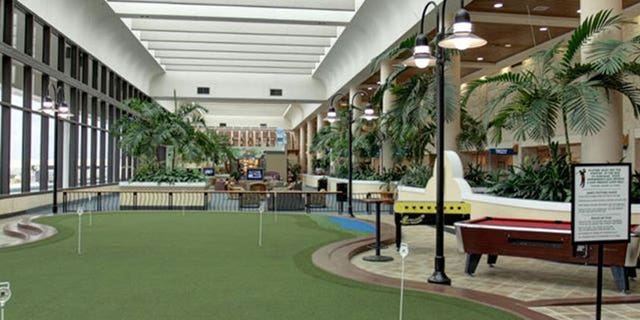 As Miami and Ft. Lauderdale grow ever larger and more crowded, Palm Beach remains the easiest airport in the region. In fact, PBI is banking on travelers having extra time; it installed a putting green for golf lovers to get some practice time in before jetting out of town.
7. T. F. Green Airport (PVD)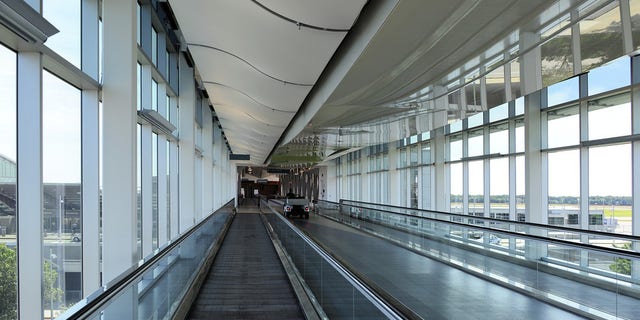 The gateway to Rhode Island is also the gateway to Southern New England. A new train station at the airport connects travelers to both Providence and Boston. There's even train service to Foxboro for Patriots football games. The airport is small and it takes no time to navigate.
8. Austin–Bergstrom International Airport (AUS)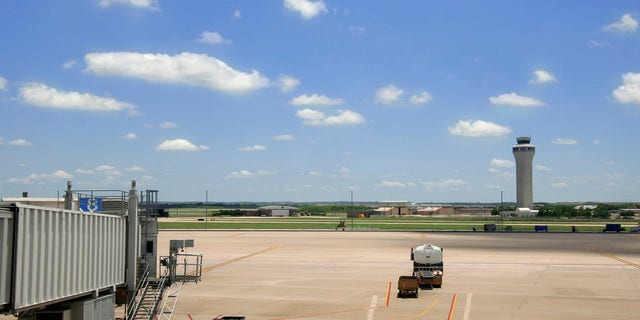 If you don't have time to explore Austin itself, the airport is a great microcosm of the city. Hit up Salt Lick Bar-B-Que for some good eats, grab a coffee at Austin Java Coffee, and stop at one of the six live music venues with performances Monday through Friday. Just don't miss your flight.
9. Raleigh-Durham International Airport (RDU)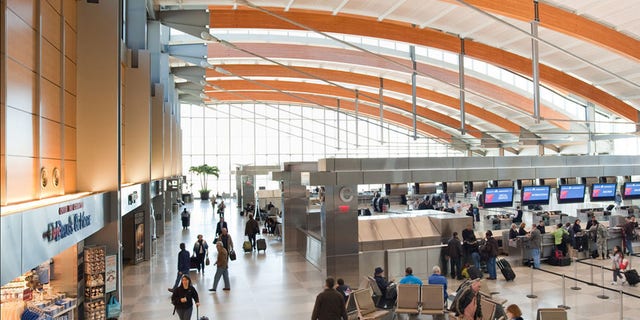 Raleigh-Durham has made some major upgrades over the last few years, and both terminals are now very welcoming. Lines are short, and gates are close. There is also plenty of shopping to keep you busy. Its central location surrounded by highways makes it easy to reach no matter where you're coming from.
10. Savannah/Hilton Head International Airport (SAV)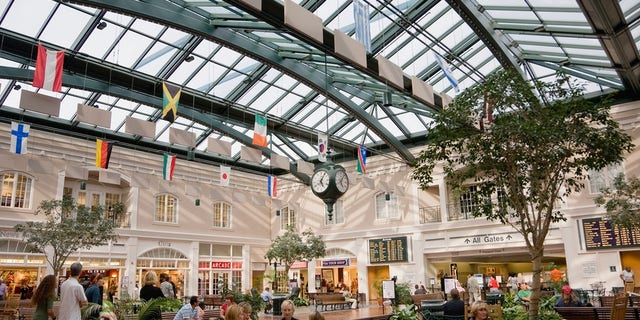 Travelers heading to Savannah are going to find a very Southern welcome. Savannah Square greets travelers with a large clock in the center and plenty of seating beneath a glass ceiling. Past security, the concourse is compact and it doesn't take long to find your gate.
See which airports are the best and the worst to travel through this holiday season.
More from CNTraveler
Private Islands That Cost Less Than an NYC Apartment
15 Places You Won't Believe Exist
The World's Most Dangerous Trips
The Weird Reason Airplane Food Tastes Bad