Taking the Kids--8 summer vacations you can still book
It's gotta drive you crazy. Neighbors and colleagues are back from vacation tanned and bragging about their adventures with their kids and you haven't managed to get away at all yet.
If it seems like everyone you know is either on vacation or planning one, you're not far off. According to the latest travelhorizons (TM) survey from MMGY Global, travelers plan to hit the road in record numbers this summer, despite lingering concerns about the cost, safety and satisfaction of travel experiences. Seventy percent of Americans plan to take at least one leisure trip between now and October.
The good news is it's not too late to plan a getaway whether you've got a few days or a week or two. And you might even be able to grab a bargain. Here are eight ideas you can still grab -- and maybe even get your own bragging rights for getting a last-minute bargain.
1. Value-added Complimentary Experiences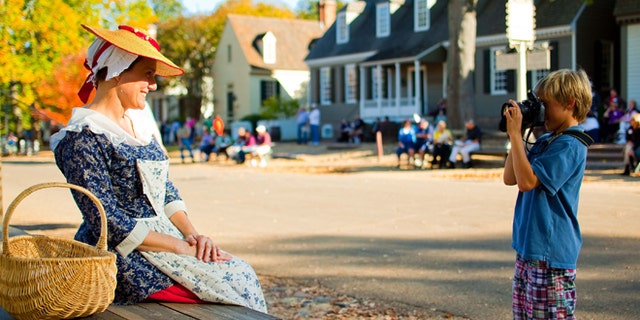 Those staying at the official Colonial Williamsburg Hotels get one complimentary evening program per guest, per stay; special tours of the Capitol; and an exclusive 45-minute, hands-on activity at a different trade shop each day, as well as access to the family Fun Zone. Opt for nearby Kingsmill Resort's Ultimate Family Fun Package and you get accommodations, breakfast and length of stay tickets for popular nearby attractions, including Colonial Williamsburg and Busch Gardens Williamsburg, as well as Kingsmill's tennis club, golf clinics, indoor/outdoor pools, lazy river and more. (Save 20 percent at Great Wolf Lodges, widely loved by families because of their huge indoor water parks. Great deals begin July 8. Promo code: COUNTDOWN.)
Go to Hershey, Pa., and stay at the Hotel Hershey or Hershey Lodge and the Hersheypark package gives you room, park admission, breakfast and a host of other amenities.
Book a stay at the Broadmoor's new Ranch at Emerald Valley in the Pike National Forest outside Colorado Springs, Colo., by July 31 and save 25 percent through October. Have you ever gone fly-fishing or mountain biking? Activities and meals are included.
2. Rent a House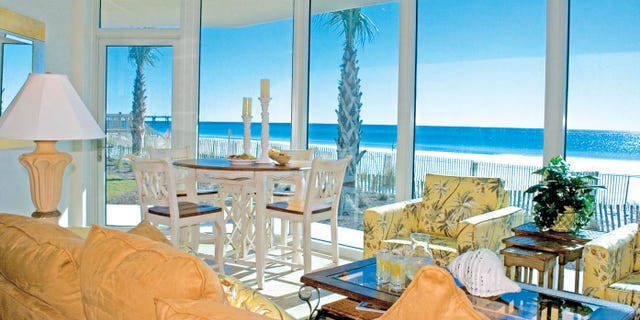 Save by renting a condo or house where you can cook. Wyndham Vacation Rentals has declared July National Vacation Rental Month, which means you can take the kids to a mountain condo or a beach house and save 35 percent on lodging. Deals start at under $100 a night.
3. Catch Cities Sites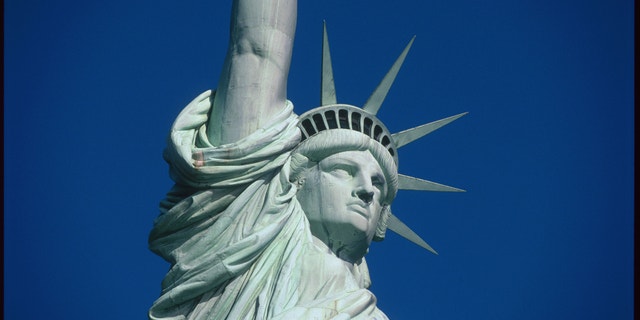 Spend a few days in a favorite city. (Did you know the Statue of Liberty just reopened?) There are plenty of city hotel deals, especially on the weekends. Gather some friends and check into a Loews Hotel this summer. You save 30 percent when you book three rooms and you also get free Wi-Fi and a food credit. Members of Omni's Select Guest customer loyalty program (Free to join) receive a 25 percent discount for booking their stay through Omni's website.
4. Let the Deal Guide You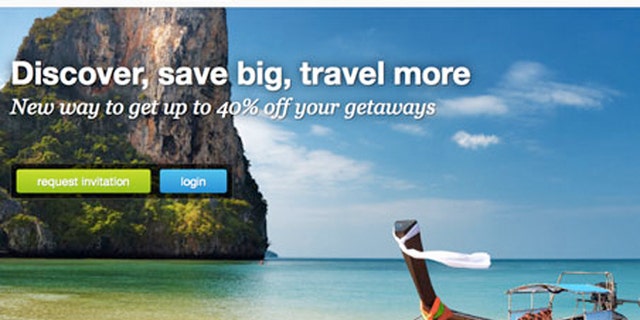 Let the deal guide where you go. GetGoing is a new travel site focused on helping families discover and book the vacations they want, at a price they can afford. Their FlightFinder searches for cheapest flights to specific places, while also helping you find deals to destinations they may not have considered.
5. Go Where Summer is Off-Season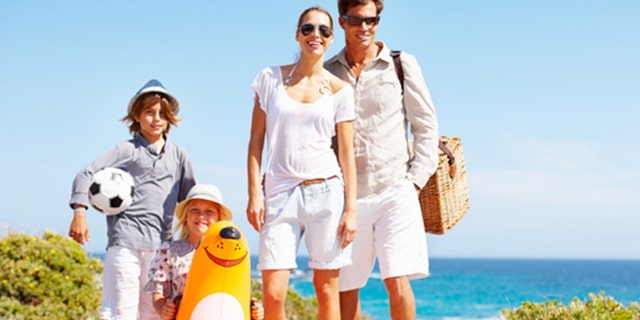 Spread out in a suite at the Hilton Sedona Resort and Spa this summer in Arizona and you can check out all kinds of complimentary activities (from movie nights to family golf to cooking with the chef). Rates start at just $159 a night.
The inaugural Hotel Week Caribe, taking place Aug. 1 to 31, 2013, launches with six diverse hotel options in Puerto Rico , starting at just $100 a night, saving 40 percent. (Stay at La Concha Resort for $150 /night, or call 1-888-236-2427 or visit Marriott's website, use promo code "FLP")
Keystone Resort, a Vail Resort in Colorado offers daily Kidtopia family activities and lodging that's significantly less than in winter.
6. Plan a Nature Trip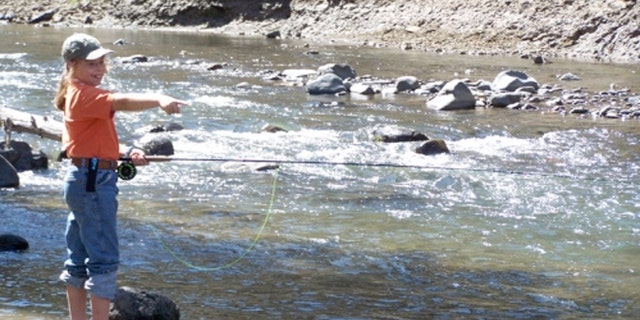 Plan a summer trip around nature, whether in a less visited national park or a national wildlife refuge (or two) with inexpensive or even free activities where you can see wildlife, fish, hike, paddle or perhaps explore a historic lighthouse. The National Wildlife Refuge System protects wildlife and wildlife habitat on more than 150 million acres of land and water from the Caribbean to the Pacific, Maine to Alaska.
7. Go for an Organized Trip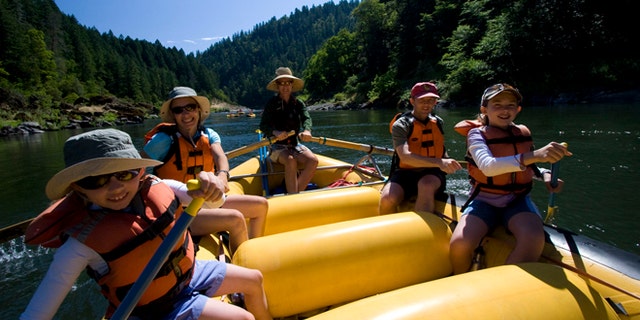 Let someone else do all the heavy lifting and sign on for an organized trip with a special family itinerary.
So many families have been booking last minute -- going everywhere from Alaska to Africa -- that Wildland Adventures has just published a guide to booking last minute. "Summer is supposed to be spontaneous," said Kurt Kutay, president of Wildland Adventures.
"We have been known to make minor miracles happen at the last minute," said Dan Austin of Austin-Lehman Adventures known for their guided trips to national parks and abroad. He added that when there is demand, they also can add departures -- even a custom trip just for your family group. (Early holiday gift, grandma?
"We still have some prime space available in August on a number of our trips," said Steve Markle from the adventure company O.A.R.S, which offers many family rafting trips. "In Utah, the Colorado River through Cataract Canyon and the Green River through the Gates of Lodore are great options for families and a short drive from Salt Lake City. And in Southern Oregon, the Rogue River is an easy trip for families on the West Coast, just a few hours from San Francisco and Portland. All of these trips are appropriate for kids as young as seven years."
8. Cruise Near Home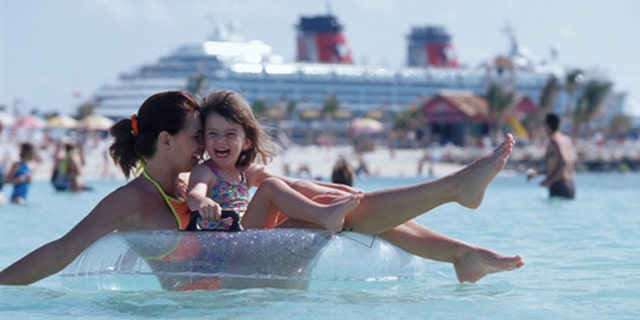 Cruise from a port near your home. You have more than two dozen to choose from, including New York, New Jersey, Galveston, Texas and Los Angeles), which means you can avoid flights. There's still availability on Norwegian's new Breakaway from New York. In the Caribbean, kids 11 and under sail free on MSC Cruises in the Caribbean (www.msccruisesusa.com) and kids 17 and under cruise free in Europe. (Just remember August is hurricane season so you should invest in travel insurance. You can find a travel agent who is a cruise expert here, and a 2013 guide to family cruising at here.
So how come you're not packing yet?