Swan infamous for attacking tourists at English river mysteriously disappears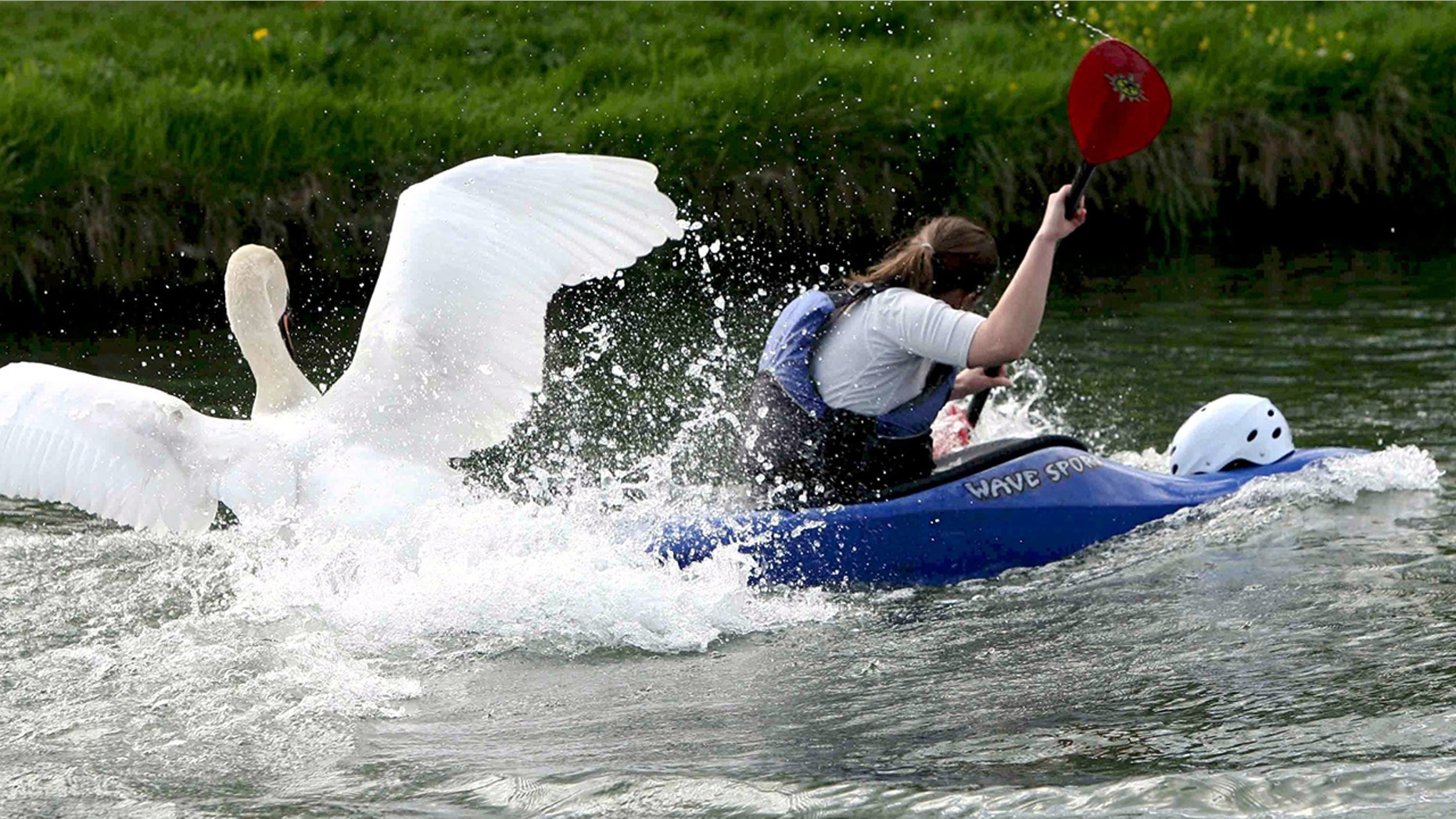 An aggressive swan dubbed "Asboy" after he attacked rowers at a popular tourist spot has mysteriously vanished from his normal riverside haunt.
The cob — a male swan — was often seen pecking at people, attacking tourists, eating sandwiches, and even trying to steal handbags at a river in Cambridge, England.
But the youngster, named for the Anti-Social Behavior Order (ASBO) issued in the U.K. to disruptive persons, is believed to have been secretly removed from the River Cam due to his aggressiveness.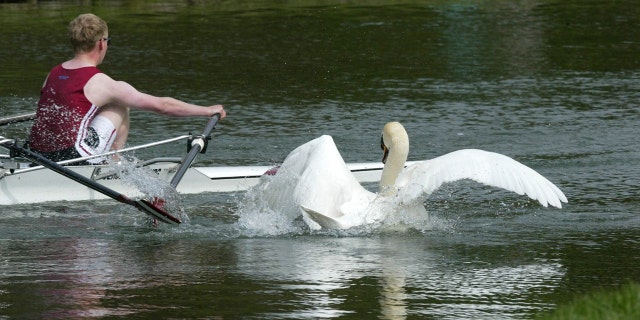 MICHAEL JACKSON'S OLD PET ELEPHANT ESCAPED ENCOLSURE AT FLORIDA ZOO
Natural England has been contacted about the celebrity swan's welfare, but the government body remains tight-lipped as to his fate.
Another swan known as Mr. Asbo — believed to be Asboy's "grandfather" —  was moved to a secret location by the river authorities six years ago for similar behavior. Officials reportedly moved him 60 miles away after he repeatedly targeted Cambridge rowers, and had his wings clipped to prevent him from returning.
"Asboy swan — or Trevor as he's known locally — has got a serious reputation in Cambridge for being overly aggressive if he's loaded up on bread from tourists," said Sam Matthews, 37, from the Traditional Punting Company.
"He also has seemed to develop a trust-fund radar, as his favorite targets are the Cambridge University rowers.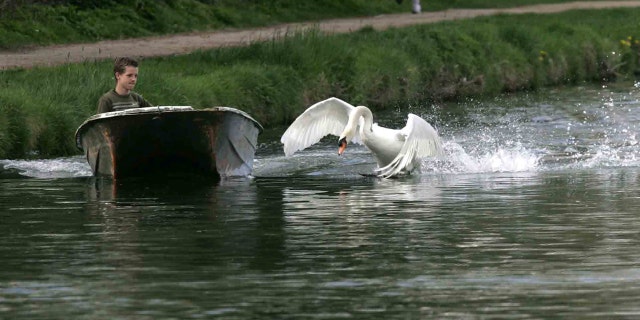 "He's a menace but he's part of the city, so we embrace his quirkiness."
FOLLOW US ON FACEBOOK FOR MORE FOX LIFESTYLE NEWS
A spokeswoman from the Wild Life Trust explained the reasons for why Asboy may be aggressive with the public.
"Swans, like any other birds, are wild animals, and if on occasion they behave territoriality, it's simply because they are following their instincts," she said.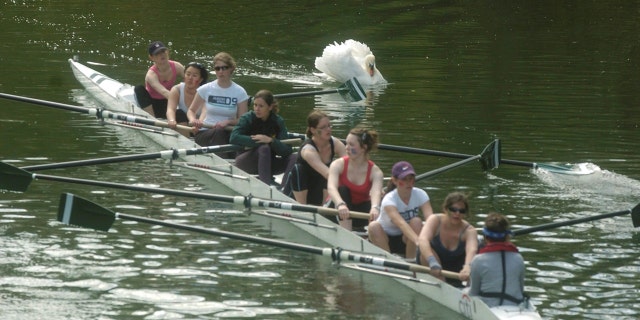 Natural England, a non-departmental public body in the United Kingdom, often helps to deal with issues regarding swans, and previously helped with the removal of Mr. Asbo six years ago.
"The River Conservancy helped to removed Mr. Asbo to a location; Natural England only supplied the license to remove him," said a spokeswoman from Natural England.