Summertime in Colorado: 10 adventures to put on your list
Colorado is lovely in the winter, but visiting the Centennial State in the summer is equally amazing. We've narrowed down a long list of things you can do. Some scream adventure, and others soothe the soul.
1. Sandboard at the Great Sand Dunes National Park & Preserve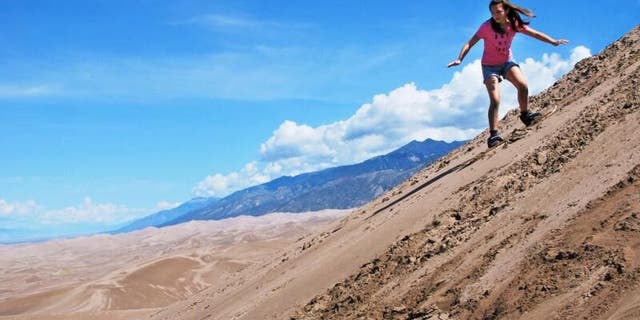 Step 1: Rent a board from Kristi Mountain Sports, the only place in the San Luis Valley that rents and sells sandboards and sandsleds. Step 2: Make your way to Great Sand Dunes National Park and hike up the tallest sand dunes in North America. Step 3: Slide down with a smile on your face. (Hint: Don't forget the sandboard wax.) Afterward, cool down at Medano Creek, at the bottom of the dunes. Every spring, water flows off the Sangre de Cristo Mountains behind the dunes and forms an oasis. Skimboarding is a popular activity, but so is lounging.
2. Race down a mountain in Aspen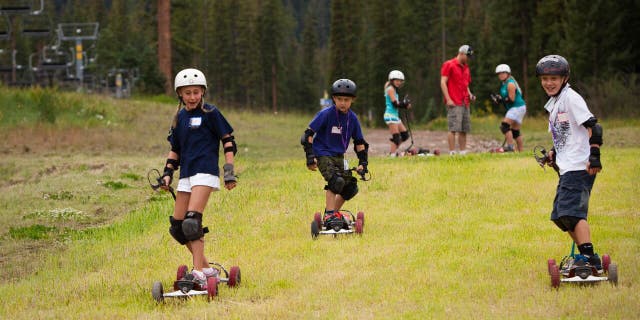 How do you tear down the mountains in Aspen when there's no snow? You hop on a mountainboard, strap on a helmet and try to keep your balance. Mountainboarding, a cross between skateboarding and snowboarding, is for those who like to go fast. Very fast. It began as a way to snowboard year-round and has turned into a full-fledged sport of its own.
3. Scale the rock faces at Eldorado Canyon State Park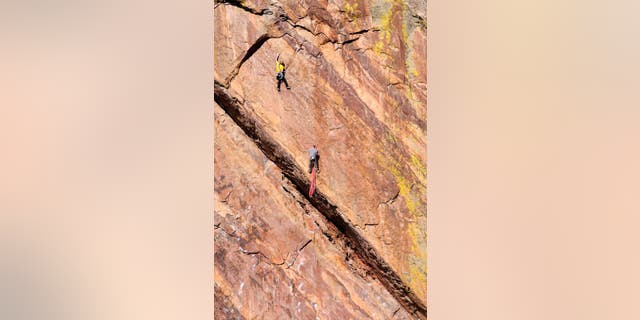 The foothills near Boulder are home to some of the best rock-climbing spots in the world. Eldorado Canyon State Park has more than 500 climbing routes. Some are simple, single-pitch climbs, and others are difficult, multi-pitch routes. Either way, there's plenty to keep you busy.
4. Cycle the Rio Grande Trail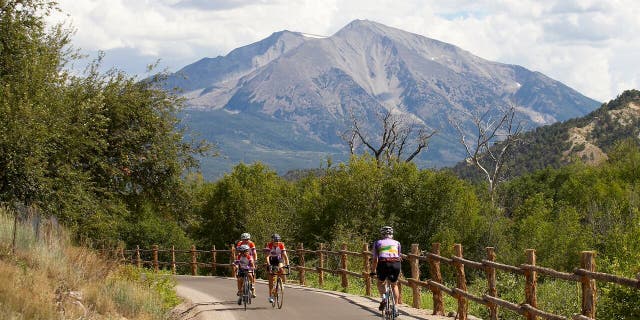 Start on this paved trail in Glenwood Springs and ride it for 44 miles along the winding Roaring Fork River, all the way to Aspen. Keep your eyes peeled for bald eagles, elk and a view of Mount Sopris as you pedal away in bliss.
5. Brave the alpine slide in Winter Park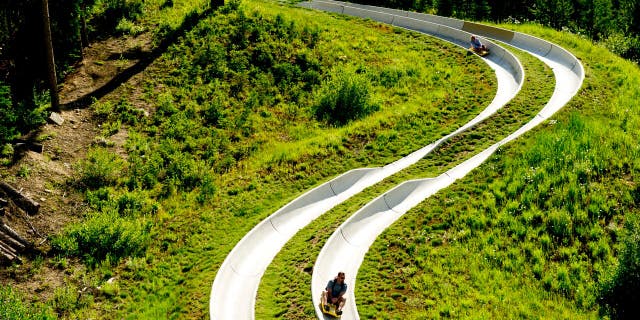 Ever wanted to feel the thrill of bobsledding? If so, Winter Park Ski Resort's 3,000-foot alpine slide claims to be Colorado's longest, and it's calling your name. Guests enjoy a six-minute scenic chairlift ride before experiencing the 610-foot vertical drop.
6. Stroll through Breckenridge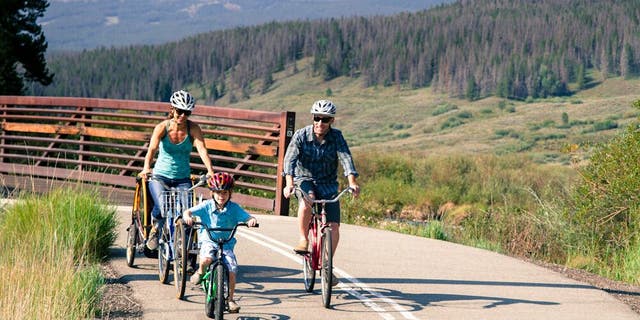 For a leisurely walk, consider visiting the Summit County Recreational Pathway system, which has more than 50 miles of paved trails, seven miles of which are in the town of Breckenridge. This section, known as the Blue River Rec Path, connects the center of town with the rest of Summit County and even Eagle County via Vail Pass. It's in the shadow of the Ten Mile Range and is open to runners, hikers, dog walkers and bikers of all types.
7. Trek through Telluride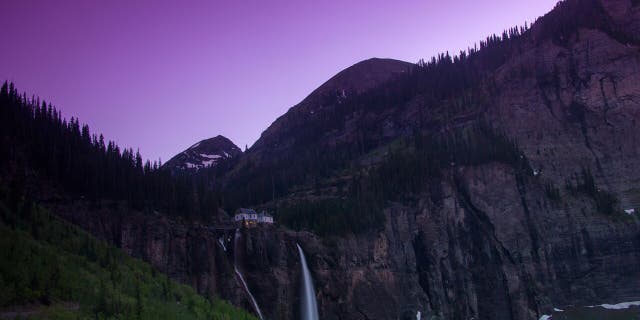 Head to the east side of Box Canyon to access a hiking trail that leads to the tallest free-falling waterfalls in Colorado. At 365 feet in length, they are a sight to see. The easy-to-moderate hike is 1.8 miles each way.
8. Raft the rapids in Fort Collins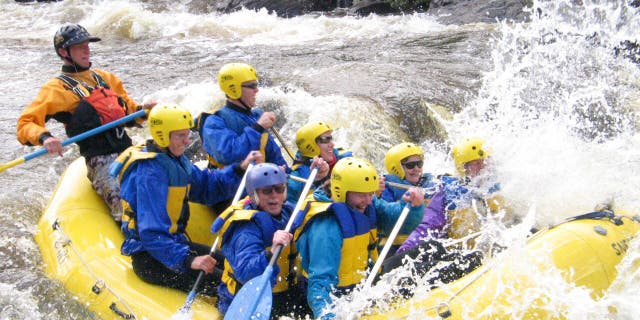 Not only does the Cache la Poudre River offer some epic runs, the surrounding scenery is jaw dropping. So it comes as no surprise that it's Colorado's first and only federally designated National Wild and Scenic River.
9. Take photos from a hot air balloon in Steamboat Springs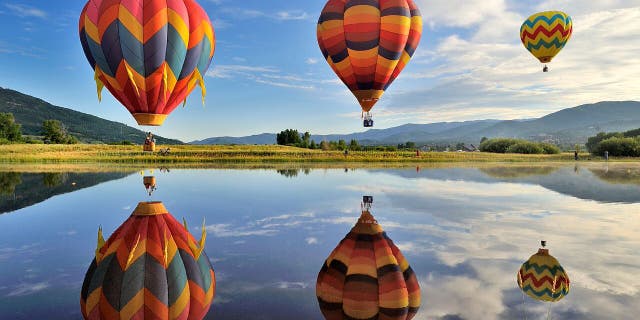 Snag a bird's-eye view of the Steamboat Valley with Wild West Balloon Adventures. The 45-minute flight will have you oohing and aahing over the scenery. Along the way, guests are treated to a continental breakfast and champagne celebration, too. Cheers!
10. Zipline in Durango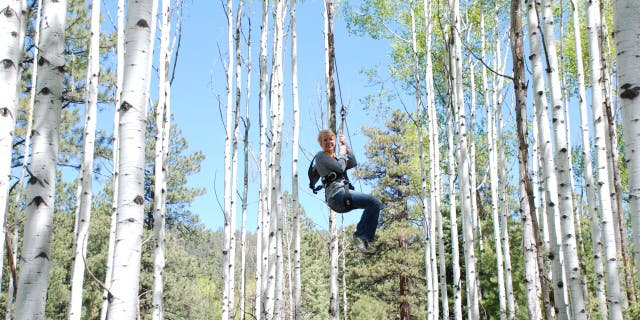 Guests of Soaring Tree Top Adventure's zipline start their journey on a super scenic train ride on the Durango & Silverton Narrow Gauge Railroad. In fact, the only way to get to the zipline is by train – in private, first-class cars. Upon arrival, Sky Rangers take guests on 27 ziplines, ranging from 56 to 1,400 feet long, through the trees of the San Juan Mountains and over the Animas River. The reward for your bravery: a four-course gourmet lunch.