Summer 2011 European Cruise Bargains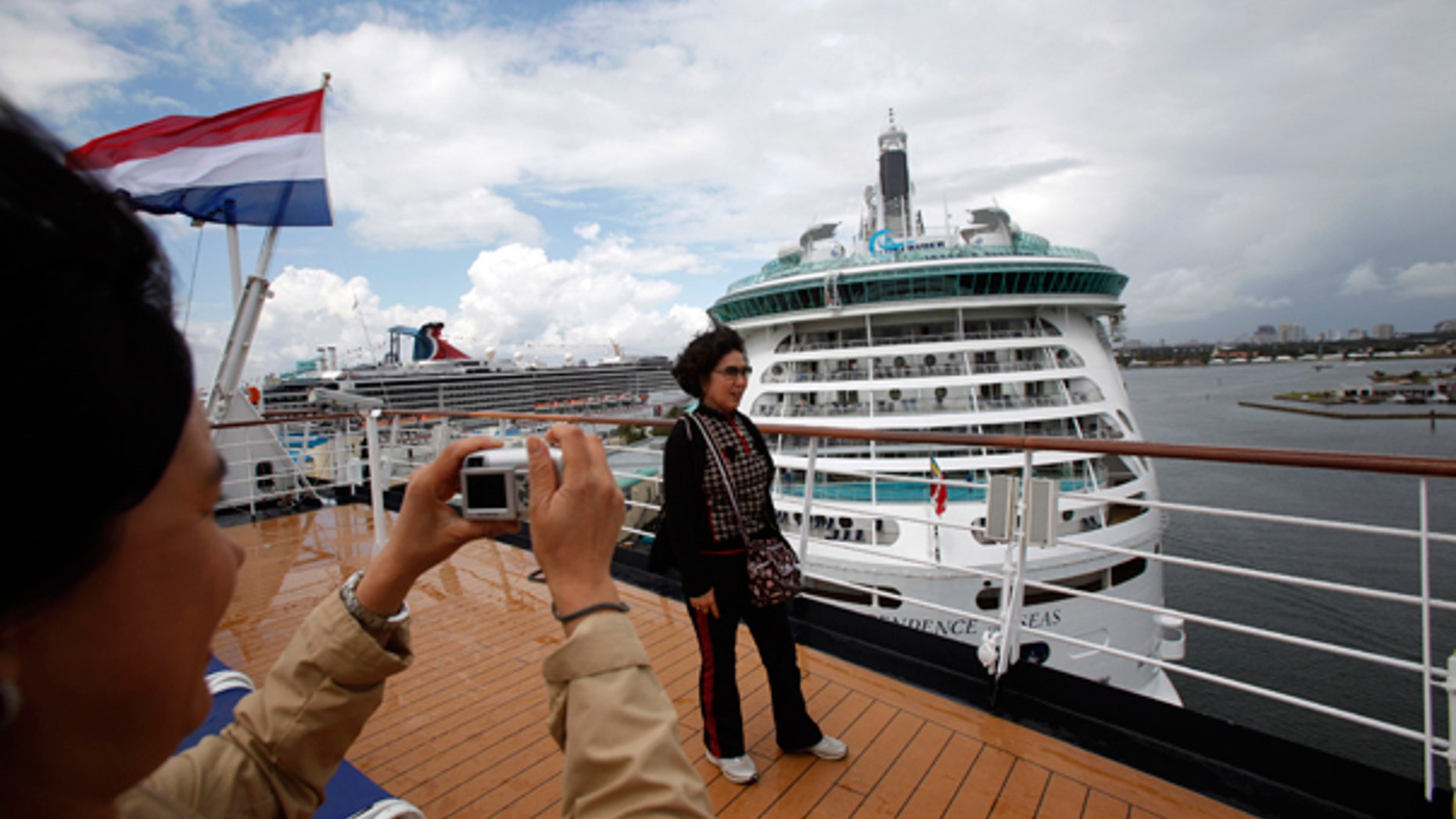 Lingua Franca, a mixture of French, Spanish, Greek and Arabic, was the common tongue of sailors and traders before English became the world language.But today, so many Europeans speak English that monolingual Americans like me can travel around Europe with little problem. . The main reasons for the popularity of English are, of course, Hollywood movies and rock 'n' roll.
English is especially popular in larger European cities, since the formation of the European Union created a need for a common language. U.S.-based cruise lines like Royal Caribbean, Norwegian Cruise Line, Princess, Holland America and Celebrity all conduct their European cruises in English only, but they sell very well to English-speaking Europeans nonetheless.
Europeans do have their own cruise lines using French, German, Spanish or Italian, but even more popular for non-English-speaking Europeans are the two major multilingual cruise lines, Costa Cruises and MSC Cruises. Both are based in Genoa, Italy, and conduct all onboard events in five languages: Italian, French, Spanish, German and English -- usually in that order.
Both lines attract non-English-speaking Europeans willing to endure long translations. This is how the day's public announcements on Costa and MSC ships typically end: "Buona notte, bonne nuit, buenas noches, gute nacht and good night everyone!" I don't recommend either line to Americans - unless their overrriding goal is to save money.
Among exclusively English-speaking ships, Royal Caribbean has 10 in Europe this summer, with two (Independence and Navigator) staying throughout the year; and Royal Caribbean reports that almost 50% of its sales come from Europe. NCL has three ships in Europe this summer, with Norwegian Jade staying year-round; Princess has eight ships in Europe this summer; and Holland America has six. Celebrity has four.
There are roughly three different European cruising regions -- the Mediterranean Sea, the Baltic Sea, and the Atlantic coast. I am listing mostly 10-night or longer cruises because it might not be worth flying to Europe for anything shorter.
European Cruising Deals
For families visiting the Western Mediterranean, Carnival Magic stands out as the newest ship.
Set to be introduced in May, it will sail seven-, nine- and 12-night cruises throughout the region.
If you want to see Europe, but worry the kids won't be equally enthusiastic about shore tours, you can leave them onboard if they start to spoil your sightseeing fun. Seven-night balcony cabins start at $1,079 (inside cabins for the kids are $729); 12-night cruises are $1,629 for a balcony, and inside cabins are $1,099. Ports of call include Spain, Monaco, Italy, Dubrovnik, and Sicily.
If you like Royal Caribbean, its 10 ships in Europe provide almost any itinerary you want from four to 14 days. You can take the line's 160,000-ton mega-ships or smaller vessels half that size.
The best prices are on the mid-sized Voyager-class ships built between 2000 and 2004, averaging about $150 per person per day. These ships are right-priced and family-friendly with a vast selection of itineraries.
Holland America also has several dozen itineraries throughout Europe. Current European specials for Holland America include the 12-day "Fjords and Highlands" cruise on the new Eurodam, operating roundtrip from Dover, England to Copenhagen, the Norwegian Fjords and Scotland.
Holland America's 20-night Mediterranean Adventure covers almost destination you might want to visit in the Mediterranean in one cruise--highly recommended. Sail from Rome to the Greek Isles, Ephesus, Sicily, North Africa, Barcelona, Mallorca and points in Italy.
Princess Cruises has dozens of European itineraries as well, all at about $225 a day for a balcony cabin. One of my favorite Princess routes is The Grand Mediterranean cruise that takes you from Barcelona to Istanbul. Highlights include Ephesus, Rome, Florence, Naples and Monte Carlo.
Princess has spacious, lovely ships with a good balance between shipboard relaxation and professionally-conducted shore tours. Princess has been sailing this Mediterranean route for so long they know it blindfolded.
If you are looking for something different in Europe, 12-day British Isles cruises offered by Princess are very port-intensive. Many include ports in Scotland, Ireland, the Channel Islands and even Normandy in France.
In the Eastern Mediterranean, Celebrity Cruises has one of the better Holy Land cruises, providing two days in Egypt and three days in Israel. (Most cruise lines only offer two days in Israel, or one in Egypt.) Celebrity Constellation sails from Istanbul Nov. 6, 2011 to Ephesus, Rhodes, and Cairo for 36 hours, then on to Ashdod, Israel (the port for Jerusalem) for 36 hours and north to Haifa for visits to the Nazareth area (Dead Sea, Capernaum, etc.) from 7:00 a.m. to 10:00 p.m. This 15-night cruise has balcony cabins from just $1,599--a steal.
Hint: Look into leaving the ship in Ashdod, booking two nights in a Jerusalem hotel and catching the ship again in Haifa. I have done this, and it gives you plenty of time to see almost every significant site in the Holy Land. Hire a professional guide and driver.
**All cruise prices are for balcony staterooms except where stated, per person double occupancy, and do not include government taxes.
If you would like more cruise information we urge you to consult our Cruising101 FAQ. 

I started writing about stock market investing for Motley Fool in 1995, but previously I worked aboard cruise ships. I co-founded CruiseMates.com, the first cruise travel guide on the Internet in New York City in 1999. CruiseMates, one the Web's top cruise travel guides was acquired by Internet Brands (NASD: INET) in 2006. Once CEO, I am now the editor of CruiseMates – Paul Motter.