Study shows massive markups on in-flight food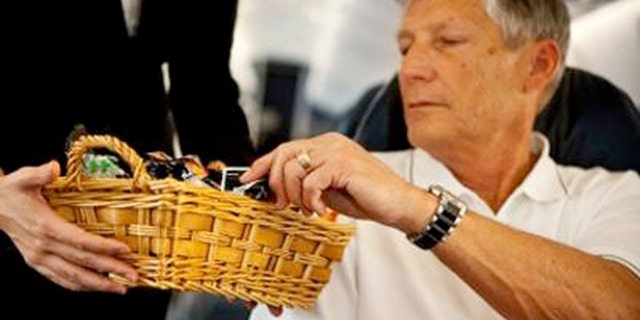 You might want to stock up at the grocery store for food before your next flight.
According to a new study by the travel comparison site, TravelSupermarket, passengers are being ripped off –in a very big way --when it comes to buying in-flight snacks.
Selling food aboard flights has become a real moneymaker for the airlines.
According to the study, markups on the prices of food items ranged from an average 241 percent for baked goods to a whopping 2,601 percent for hot drinks.
"Airlines realize they have a captive audience of potentially hungry mouths to feed once they close the aircraft's doors," said Bob Atkinson, travel expert at TravelSupermarket, which carried out the research.
Here are some examples of items with large markups:
--A cup of tea on Ryanair: $4.00. Made at home with tea bag: $.30
--Pringles on Wizzair: $3.20. In store: $.41
--Budweiser on Thomas Cook: $ 6.14. In-store: $1.33
--Check Mix on US Airways: $3.49. In store: $2.19
-- Kit Kat on Aer Lingus: $2. In store: $.64
--A bottle of water on Jet2.com: $2.76. In store: $.06
(Note: All prices are based on items sold on Amazon.com or at Walmart.)
Bottom line, buying food at a local supermarket is often a good bet when it comes to the bottom line. But even getting a last minute bite at the airport stores and kiosks will cost you less than on board.